We catch up with The Albion Bath Co's MD Phil Etherden to talk about manufacturing in the UK, material supply problems, and the beauty of a freestanding bath.
Q: Tell us about Albion – what was the big idea behind launching it in 1996?
A: Our mission since conception has been to create the ultimate in luxurious bath tubs that combine the best qualities of cast iron but with modern technology. Back in 1996, after looking at the market it was clear that only two materials were available at the time – acrylic and cast iron, which both have their drawbacks. After two years of intensive development, I formed a new unique material, Iso-Enamel. This was developed from an amalgam of special minerals and stone powders, which ensures that our baths will retain heat in the bathing water. It is also less than half the weight of cast iron, so customers can have the cast iron look without having to spend hundreds on reinforcing their bathroom floor. Believe it or not, the average weight of an Albion tub is 70kg.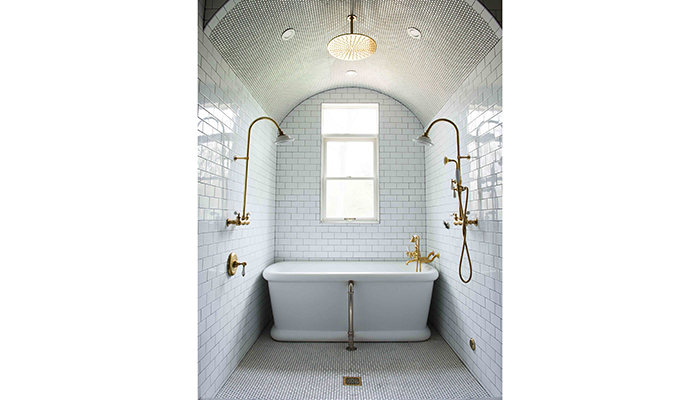 Q: What would you say makes you unique?
A: There are a few factors that I believe make us really stand out. Every single Albion Bath is hand-made in our UK-based factory. We are passionate about preserving manufacturing in the UK. By being involved at every stage of a product, from conception to final creation, we can ensure we produce the highest quality products. We are also proud to sell directly from our Essex showroom, which allows us to cater for specific needs and requests so that each Albion product has a personal touch – something that is often lost in today's internet age. In our showroom customers will discover a selection of baths ranging from luxuriously large roll-top baths to the more compact Tubby.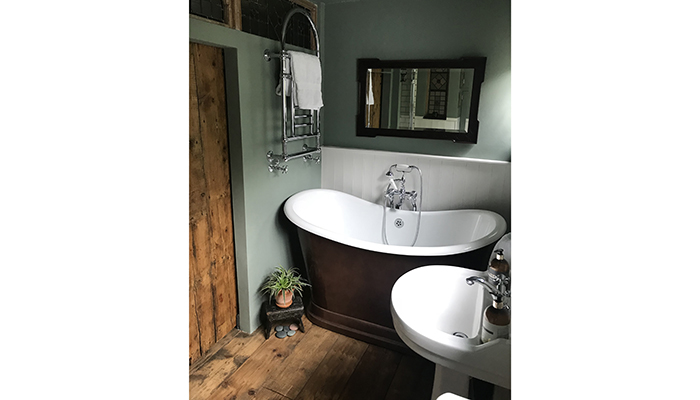 Q: Why did you want to produce freestanding baths?
A: The bath is still the focal point of the bathroom and where space allows, we find that a full-sized bath is usually the first choice for our customers wanting to create a luxury space. But we're always looking to push the boundaries of bathing enjoyment. We wanted to get the fun factor of a freestanding tub into a small bathroom so the Tubby roll-top bath was born. With its generous depth, you can get fully submerged but at only 1200mm long, it can grace a small space that may otherwise be redundant. Amazingly, the Tubby has created a trend for putting a small bath into bedrooms. I guess it's testament, to the appeal and versatility of this lovely tub.
Q: How are you navigating the supply problems and material shortages at Albion?
A: At the start of the pandemic, much like everyone else we went through an initial phase of everything being very quiet and uncertain. Once the first lockdown had ended, interest in our products picked up. This was buoyed by people spending more time at home and making considered choices about home improvements. We've had some scares with material supply, however as most of our products are made in-house, we can be masters of our own ship. The issue has been big cost increases with raw materials. For example, the cost of our bath resins has increased by 75%.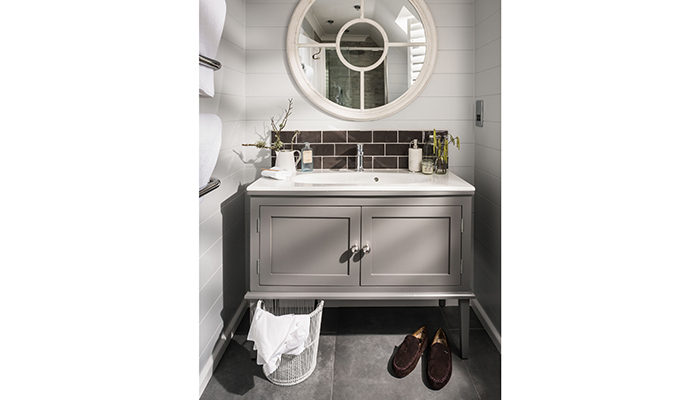 Q: What else do you offer?
A: Here at The Albion Bath Company, we also offer a beautiful collection of brassware, towel rails/radiators, showers, shower enclosures and bathroom vanity units to complement our baths. We are also able to colour match the exterior of our baths to any of the Farrow & Ball or Dulux Trade colours, offering endless scope for interior design. In addition, we also offer our exclusive 'burnished' finishes in gold, iron or bronze. These luxurious metallic finishes are ideal for adding a sense of glamour in any bathroom.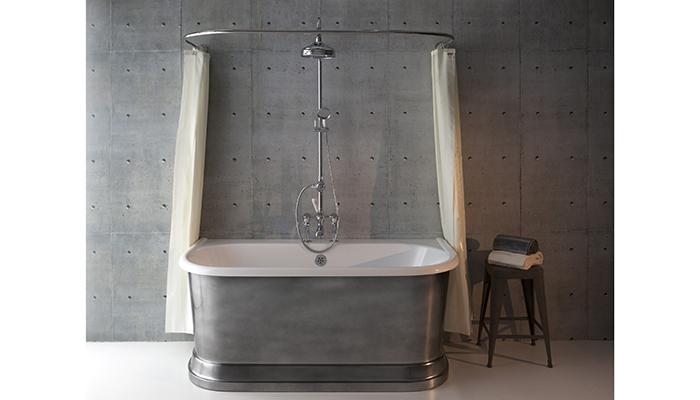 Q: What bath collections are you creating right now?
A: We are developing three new larger models to complement our Torre range. Currently our Tubby Torre collection is available in three lengths of 1195mm, 1300mm and 1400mm long, and our new models will extend the range up to a size of 1810mm long. These will be launched later this year – so keep your eyes peeled.