As PWS launches Outline – its brand-new integrated handle collection – we talk to product designer Laura Vaillant about the point of difference the innovative new range can offer retailers, and find out why she believes it fills a gap in the market, not least for Shaker designs.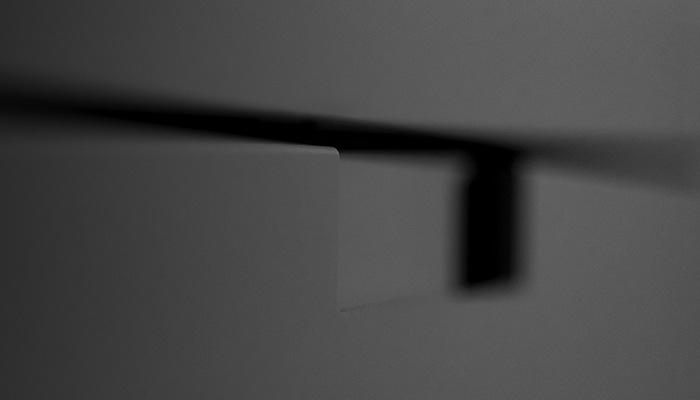 Q: Tell us about the new integrated handle range – what is it that sets it apart?
A: Outline combines aesthetic design, practicality, and durability with intricate manufacturing techniques to offer a distinct and original collection; a first for the independent sector.
Building on our most successful door ranges that our customers are familiar with, enjoy planning with and have trust in, this bespoke collection is available on five door families, consisting of four integrated handle designs and eight handle finishes across classic and modern styles – opening up a wealth of new possibilities for our customers when designing.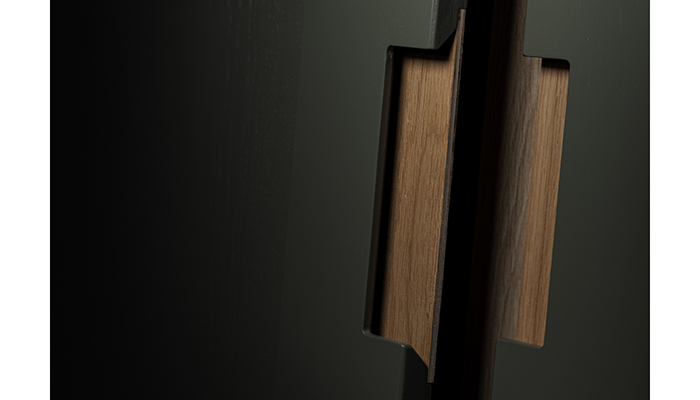 Q: Why have you launched the new collection now?
A: We've been working on this collection for a while now and wanted to take the time to ensure it was perfect for our customer. We didn't want to rush something to market that wasn't fit for purpose or complicated to handle – so we have worked super hard to achieve something we are very proud of.
The first of its kind to the volume market, Outline demonstrates our commitment to deliver innovative, flexible and commercially appealing product ranges that are affordable and have a wide appeal.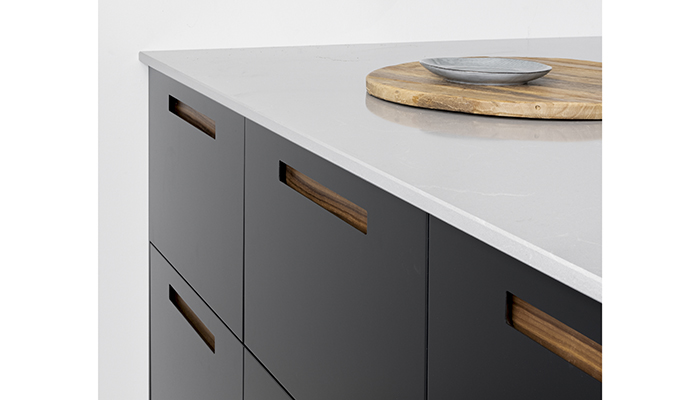 Q: Is it in response to any particular trend?
A: Meeting the growing consumer demand for more personalised and tailored kitchens, we identified a niche in the market that no one in the independent sector currently catered for. We also thought it was key for our customer base to build upon the ever-growing popularity of handleless kitchens, offering a different interpretation on a true handleless style, whilst allowing for an interior twist that doesn't make the planning, specifying, or fitting too complex and unrealistic.
We also noted a gap in the wider market for Shakers featuring an integrated handle – so we knew that in order for this bespoke range to be as commercially attractive for our customers as possible, we needed to carry this across both traditional and modern door styles – most importantly building upon what they are used to from PWS already.
Q: What can it offer retailers and designers?
A: Utilising our in-house manufacturing capability and paint line, Outline offers a wide appeal throughout the independent sector, successfully meeting the demand for personalised kitchens and tailored looks. With over 2,500 possibilities, Outline delivers a unique and truly individual kitchen design that reflects personal tastes and styles.
For retailers, Outline offers a point of difference whilst introducing a bespoke product offering to a volume market. We have worked hard behind the scenes to ensure it is as simple as can be for both designing and ordering – which is supported by a full technical manual, consumer brochure and online digital configurator.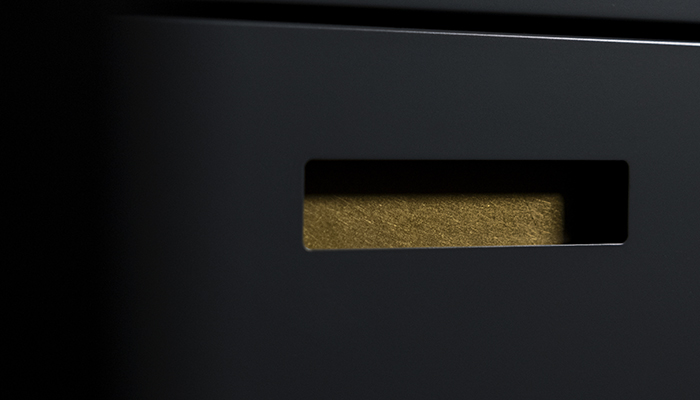 Q: What key messages about the new handles should retailers pass on to their customers?
A: So the key elements for retailers to talk about are:
* The collection presents bespoke integrated handle options for our most popular door families
* It's an innovative, flexible, and commercially appealing range like no other
* It meets the growing consumer demand for more personalised and tailored kitchens
* The collection offers the consumer the look and feel of a bespoke, premium kitchen but at a more affordable price point
* It's a first for the independent sector – it allows our customers to enter a growing area of the market, stand out from the crowd and ultimately win more business
* It offers over 2,500 design possibilities