We catch up with Adam Crotty, joint managing director with Martyn Stevens of Kesseler Birmingham, to take a tour of the new premises, and find out how business has been going since the grand showroom opening in July.
Q: Why did you choose this location for your new showroom?
A: Sutton Coldfield is a beautiful and affluent location for our showroom. I've been working with clients within this area now for over 16 years since starting in the kitchen industry. Our prime location in Streetly is situated on a busy road with healthy passing trade and free parking for our clients.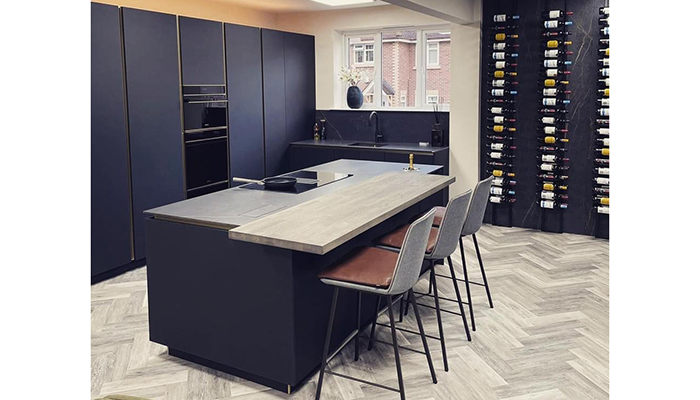 Q: Was work on the showroom disrupted because of COVID-19?
A: Our showroom was actually formed because of COVID-19 and it was the main driving factor in starting our own business. We were very fortunate with timing – the showroom installation process went pretty smoothly and was finished on schedule. So we started the work in late June in time for our grand opening on Saturday 31st July. The process took around six weeks in total.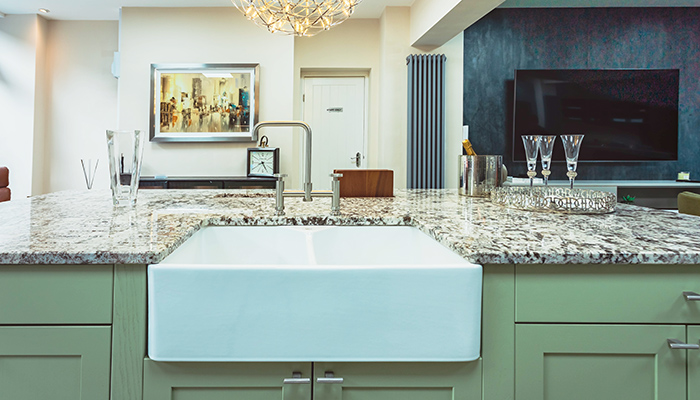 Q: How many displays are there?
A: We have three good size displays here in our showroom. The back display is a fully working kitchen, in which we had a chef, provided by Smeg, to cook during our grand opening event. We also intend to hold many more cooking events and demonstrations in due course.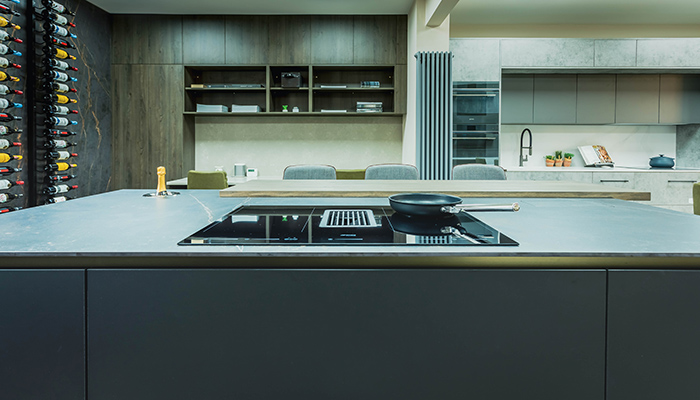 Q: How did you decide on the styles of the displays and which products to showcase?
A: As Kesseler offers a huge spectrum of finishes and kitchen ranges, the decision for the showroom displays was certainly a difficult one. However it was key for us to cover all the bases, but more importantly, set ourselves apart from the competition. We chose to showcase a true handleless kitchen, a contemporary kitchen with handles and a Shaker-style kitchen with a modern twist. Kesseler has partnered with a few suppliers, such as Smeg, The 1810 Company and Kaelo, so we utilised these relationships to showcase these products within our new showroom space.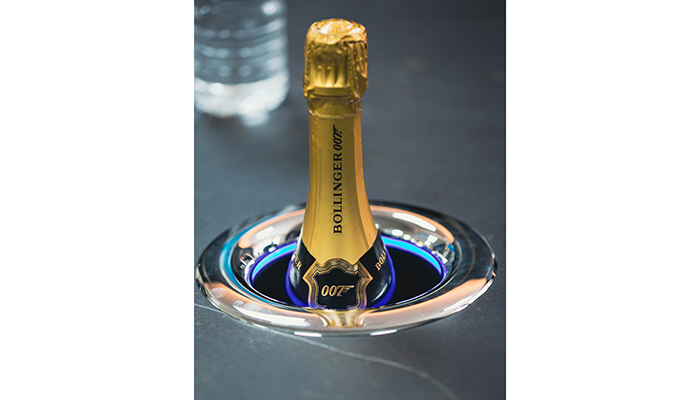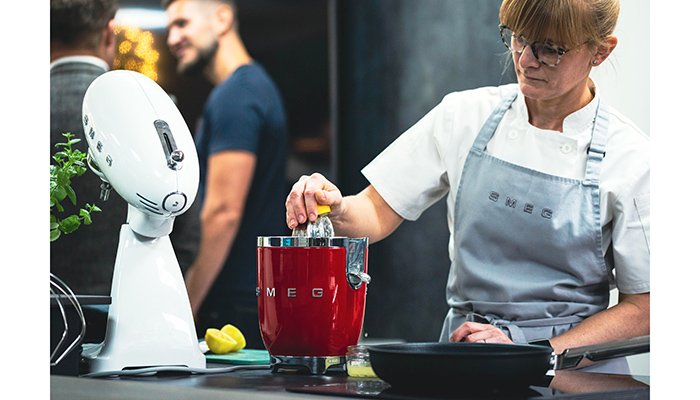 Q: Is there anything different about this showroom compared to other kitchen showrooms?
A: We made various exclusivity deals with suppliers to achieve a unique space for our clients to experience. We have many features and elements in the showroom that our competitors do not – and cannot – have.
Q: Who are you trying to appeal to in terms of your target customer?
A: One of our main targets when setting up the showroom was to introduce ourselves to the luxury sector of kitchens and interiors. We offer fantastic products, experience and a quality service, which helps give our clients peace of mind, so our target customers are individuals who want the whole package, and can feel comfortable in their decision to invest in a project with Kesseler Birmingham.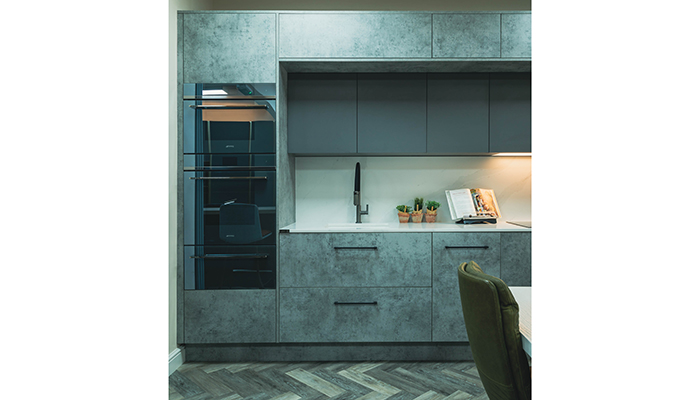 Q: What is it like to be a Kesseler franchisee?
A: As a bespoke British-made product, with a lifetime warranty, we feel there isn't anything quite like a Kesseler kitchen. Along with a fantastic team at the head office and factory in Nottingham, we offer a wonderful experience for our clients.