Dishwashers are evolving – now they are smart appliances that clean perfectly and offer genuine time, lifestyle and eco benefits. Nicola Hanley takes a look at the latest models on the market.
"It sounds fundamental, but when it comes to a dishwasher, people want to know if it will clean their dishes properly," says Simon Plumbridge, category manager at Gaggenau. "Will it dry them? Will it protect sensitive crockery and cutlery? And is it quiet? Every dishwasher should offer this."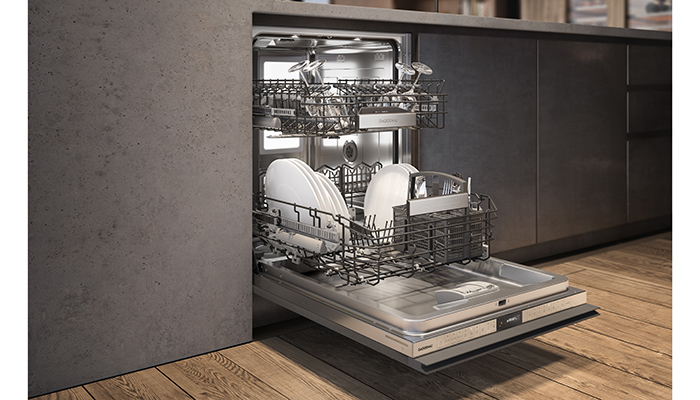 With open-plan living on the rise and more time being spent at home, quiet dishwashers are topping consumer wishlists in 2022. "A low decibel dishwasher has always been a must-have for an open-plan kitchen, although COVID has accelerated this demand as people look to create a dual quiet zone for both dining and working from home," says Bodie Kelay, MD of Küppersbusch Sales UK. "Furthermore, as energy prices continue to rise, consumers are looking even closer at energy efficiency and functionality that helps save on valuable energy and reduce water consumption."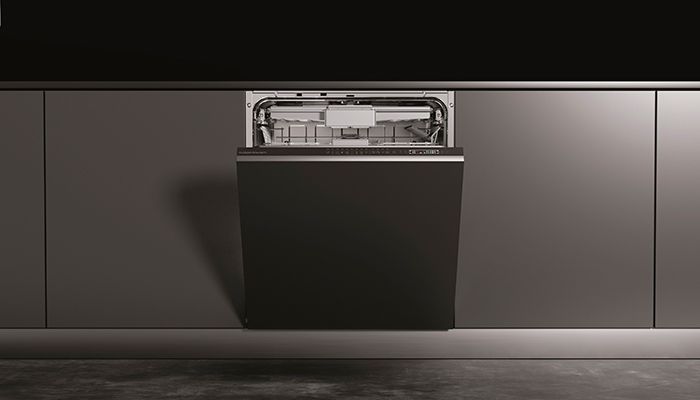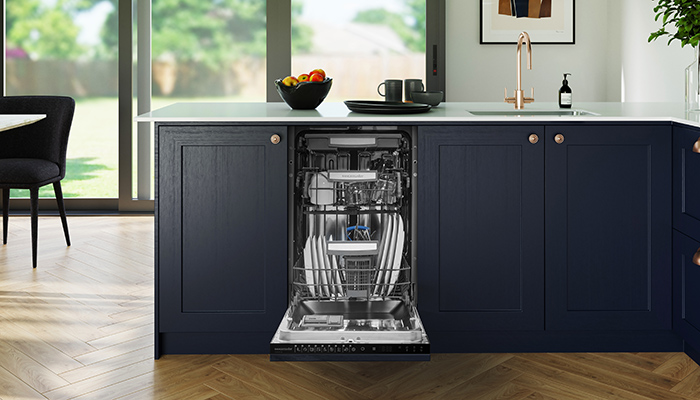 According to recent research conducted by Whirlpool Corporation, when it comes to home appliances, energy and water efficiency have become incredibly important to consumers. Its study of more than 2000 people in the UK found 50% of respondents value innovations that use less energy while 40% value those that have a lower carbon footprint and help to save money.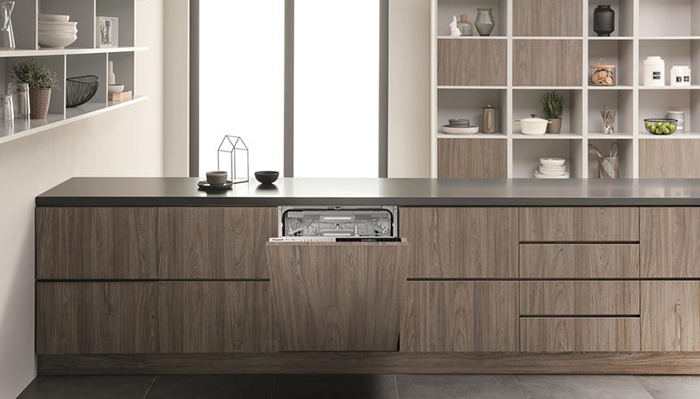 It's a trend that Fisher & Paykel is also increasingly seeing. "More than ever before, we are extremely eco-conscious and constantly making changes in our lives to help the environment," says Jo Jackson, market product manager at Fisher & Paykel. "We expect a continuous drive for more energy and water-efficient products that are quieter than ever. We also see a big demand for water-saving appliances like dishwashers and washing machines. Dishwashers generally use a lot less water than you would use washing up in the sink. The average sink will hold about 20 litres of water while the Fisher & Paykel DishDrawer uses only 6.7 litres of water per cycle."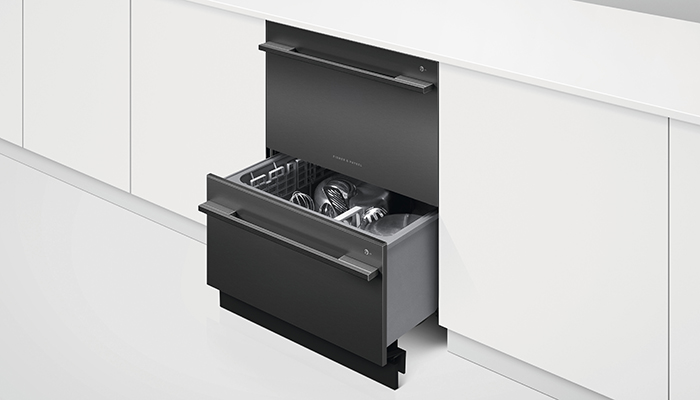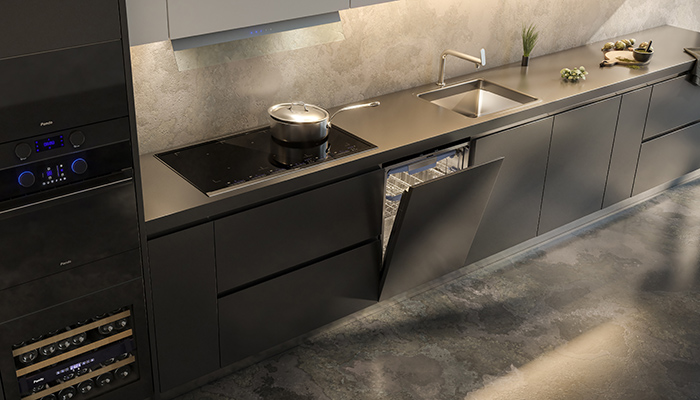 Neil Pooley, kitchen trade at Miele GB, agrees. "Never has sustainability been more front and centre of people's minds when it comes to their purchases," he says, highlighting Miele's recently launched G7000 dishwashers, which are all A-rated for energy efficiency and use just six litres of water per cycle.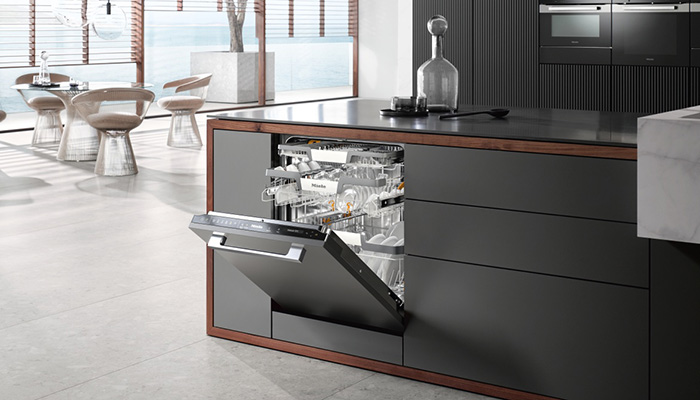 The pandemic has also made consumers much more conscious about hygiene in the home, and appliances are no exception. "Hygiene is at the forefront of a lot of our minds at the moment," continues Fisher & Paykel's Jo Jackson. "While we live, work and play in the kitchen, hygiene has crept onto our radar. Appliances that use innovative technology to keep germs at bay and help you to achieve maximum hygiene in your kitchen with minimal effort have been very popular since the beginning of the pandemic. We predict there will be a high demand for self cleaning appliances as well as appliances that kill bacteria."
Gaggenau's Simon Plumbridge says consumers are becoming more switched on to smart functionality when it comes to dishwashers, too. "It's not a dealbreaker, but we're being asked more and more whether appliances have smart home connectivity, particularly when it comes to cooling, laundry and dish care. It's very easy to see the benefits in those categories."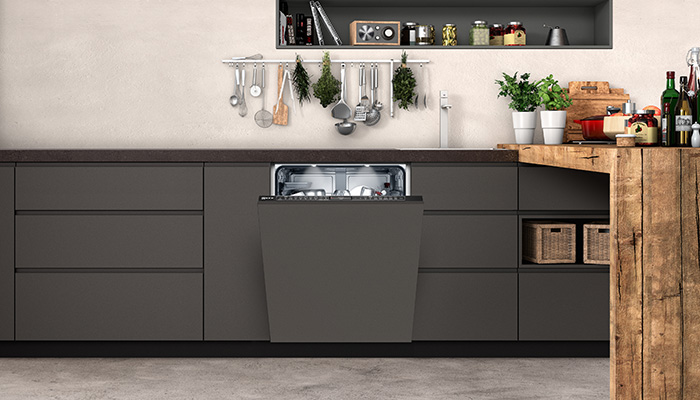 Shree Dandekar, Whirlpool Corporation's sr. vice president of engineering and innovation says the smart technology must provide consumers with tangible benefits. "It's about creating useful ecosystems that connect with utilities and other services to make consumers' lives run more smoothly and have less environmental impact. For instance, smart dishwashers can be set to run in non-peak hours to save on electric costs while delivering the product performance consumers depend upon."