Few would deny that 2020 has been a challenging year, but Hansgrohe UK and Ireland MD Jay Phillips remains resolutely focussed. "2019 was a record year for Hansgrohe UK and Ireland and we've had 10 years of continuous growth," he says. "The COVID crisis has slowed us down this year but it certainly hasn't blown us off course or dampened our ambition," he says.
Customer intimacy
As part of the Hansgrohe Group, which generated a EUR. 1.088 billion turnover in 2019, Phillips attributes the growth not just to "great design, pioneering innovation, German technology and engineering, and sustainability credentials" of its taps, showerheads and shower systems, but also to "our professional service". "Our role is not just to understand what our customers do, but also to help them to do it better," he explains of the "customer intimacy" strategy first implemented by Iain McKinlay, who founded the UK subsidiary of Hansgrohe in 1990, and continued by Phillips, 50, who took over from former MD Martin Mongan in April 2019.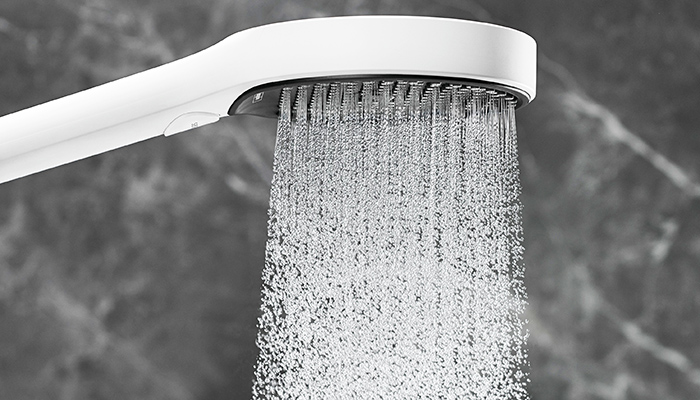 UK performance
Hansgrohe has about 500 retailers in the UK, generating about 50% through this channel, 50% through the project sector. About 80% of its sales are of Hansgrohe branded products, which span the affordable up to luxury markets, 20% through its design-led brand, Axor, which operates in the upper market. "Sales during lockdown were tough going, but we've had a steady improvement since then, with September back up to pre-COVID levels," says Phillips, who attributes this to factors such as some holiday income being been directed towards home improvements. As to the immediate future? "We are in for a challenging 6 months," he says. "It's going to be a long winter for everyone, but I'm optimistic beyond that."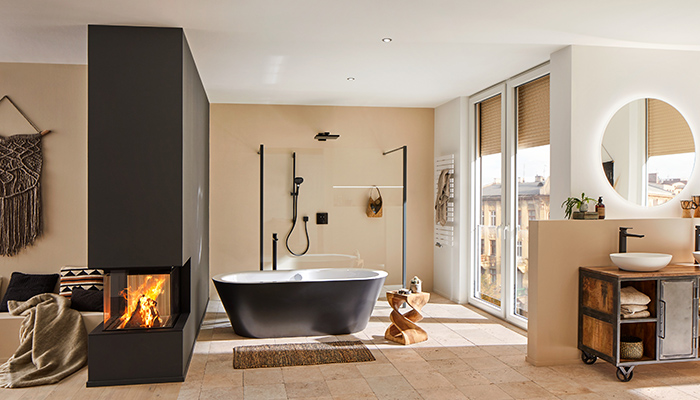 New launches
Founded in Germany by Hans Grohe in 1901, the Group celebrates its 120th anniversary next year. We can, says Phillips, expect a raft of launches, including a new Axor collection with Barber & Osgerby (the British design duo with whom Axor launched the award-winning One collection in 2015), as well as new showering and mixer tap launches for the Hansgrohe brand. He also hints that there will be a new smart showering collection of products, and a continued emphasis on water-saving products and environmentally friendly methods of manufacture.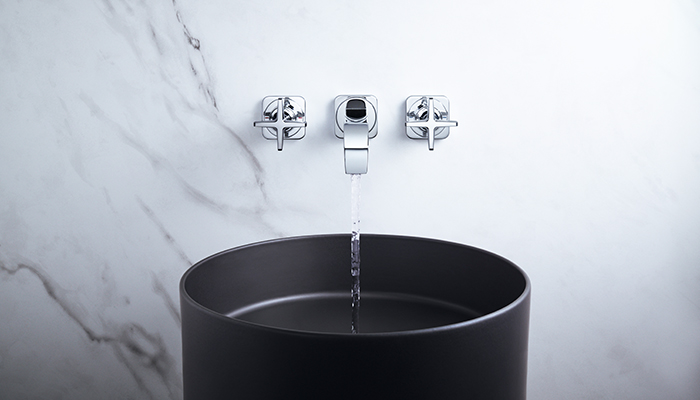 Keeping going
The UK operation has been able to hold increased stock levels in its 16,000sq ft Woking warehouse, introduced last year as part of its pre-Brexit planning. The extra stock has enabled deliveries to continue through the pandemic unchanged, he says. "We've been available throughout," he adds.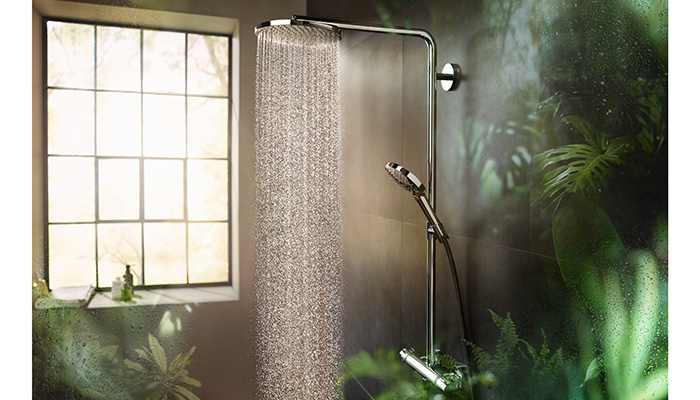 Being visible
Phillips says they are currently investing 10% to 15% more on brand campaigns, such as 'My Relaxing Moments', as well as offering new POS material and training as part of a package of retailer support measures and to promote awareness of Hansgrohe as a green brand. "We will see a number of consumer behaviour changes coming from the pandemic," he continues. "People want more conscious consumption – they want things to last longer and they want to act sustainably."