As PWS unveils the latest additions to its bedrooms and offices furniture collection, we catch up with head of retail and commercial design Graeme Smith to find out more about the new products, and hear how they can help retailers broaden their offering to move into whole house projects.
Q: Tell us about the new products – why have you launched them now?
A: The latest additions to our portfolio have been introduced in response to popular demand. We've gained insight from our retailers that more and more homeowners are requiring whole house projects. Sometimes this happens after they have worked on a kitchen revamp, and the client has loved it so much they've asked them to consider other elements in the home, but more frequently consumers are after an extensive renovation. With this in mind we've kept our best-selling bedroom doors, but we now also offer some of our most popular door families as part our bedroom offering, Belsay, Hunton, Mornington Beaded and Porter door styles now come in dedicated bedroom sizes with accompanying accessories. Additionally, our specifically chosen content allows designers to create a wide range of bedside chests, dressing tables and wall units so they can easily maximise this potentially lucrative area of the market.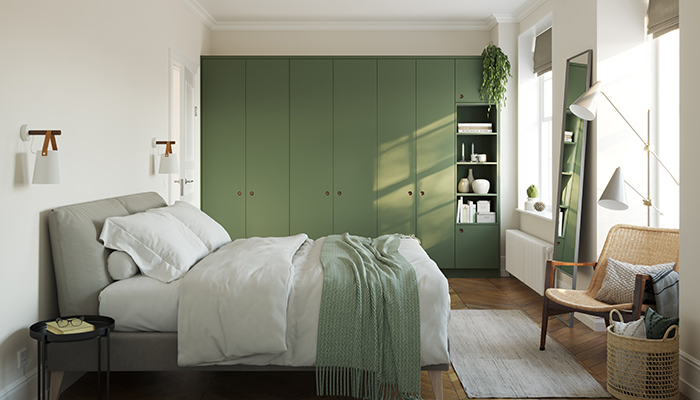 Q: In your view, is ample storage the key to a beautiful bedroom environment?
A: In a nutshell, yes. Life at home can be hectic and plentiful storage allows consumers to keep their surroundings clutter free. A calm, uncluttered environment is the key to maintaining a relaxing space that then acts as a sanctuary, as well as a place to sleep.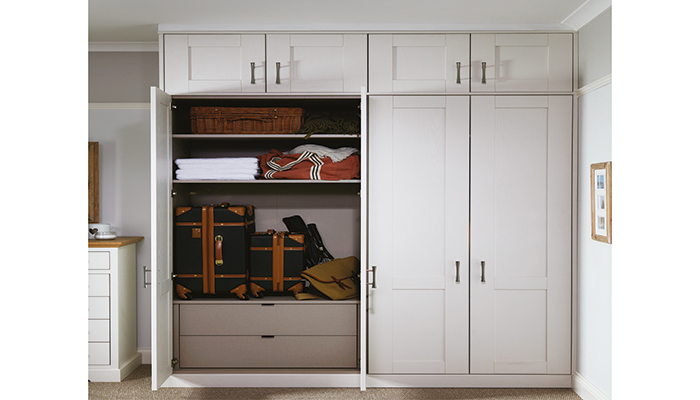 Q: What about the home office angle?
A: Pretty much everybody has had to consider how to adapt to working from home over the past couple of years, and for some people this has now become a permanent arrangement. But it's been hard for homeowners to adapt to this new way of working without impacting on other areas of family life in the home, and achieving it in a way that is comfortable for all has been a challenge. We've worked hard to develop a versatile range of options with our range featuring Belsay, Hunton, Mornington Beaded, Mornington Shaker and Porter, some of our most popular kitchen door families whilst our new Crathorne family is also included, so that work stations can blend with their surroundings.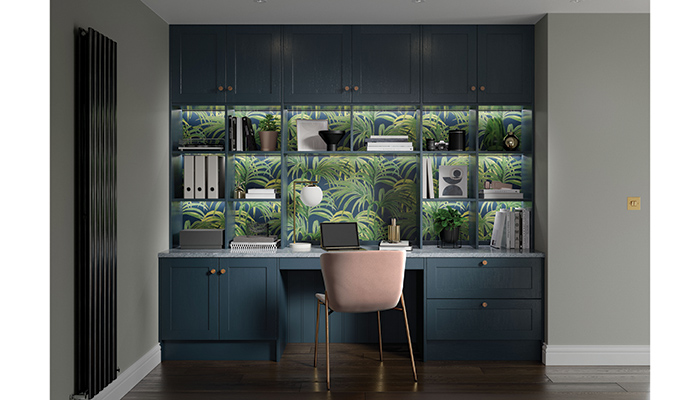 Q: What options are there for retailers to personalise a space with the latest additions?
A: Consumers are keen to make their home environments unique to them, so our latest products have been created with that in mind. Not only do we hope to be able to offer our retail partners the ability to integrate a home office solution into their designs seamlessly, and beautifully, whether that's in either a classic or a contemporary-style setting, but also arm them with ways to personalise designs. We've introduced new sizes and accessories, as well as a dedicated home office 'matrix', which means you can design a variety of desks, drawer packs and wall units to fit each home. This is an expanding area of the market and we want our partners to be able to make the most of the opportunities it presents.