Iconic designs never get old, and with that in mind, Smeg is relaunching a special limited edition of just 1,000 of its classic Piano hob, which was designed 35 years ago by renowned architect Renzo Piano. We talk to Smeg's UK head of marketing John Davies to find out more.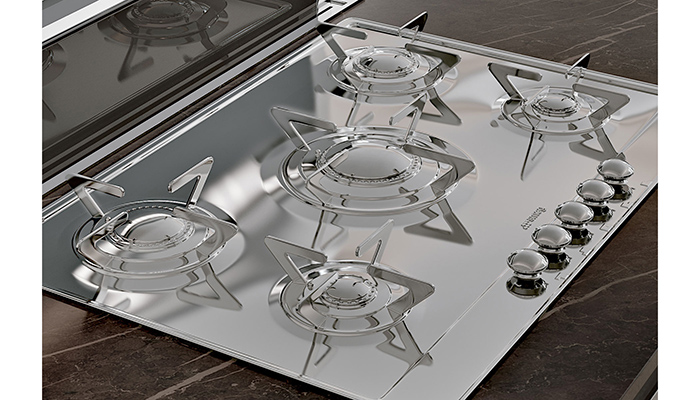 Q: Tell us about the partnership with Renzo Piano – what sets the Piano hob apart?
A: Renzo Piano is one of the most celebrated architects in the world, having carried out exciting commissions which combine pivotal, forward thinking architecture and design. The Piano hob is like nothing else ever produced by Smeg; an object of design produced from polished steel, alongside pan stands with no welds or joints. It truly reflects outstanding Made In Italy design – something that lies at the heart of Smeg. It's a unique, one-of-a-kind appliance – perfect for an island, or to stand out within a kitchen.
Q: What are the benefits for brands in partnering with designers?
A: Creativity, style, consideration of the finest of details, and influence from other industries such as architecture. In Piano's case, the beauty of light, and the reflection and refraction of it, come into force in the design and detailing of the Piano hob.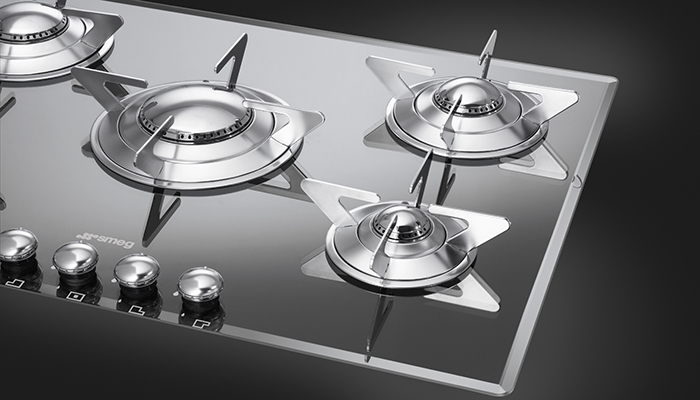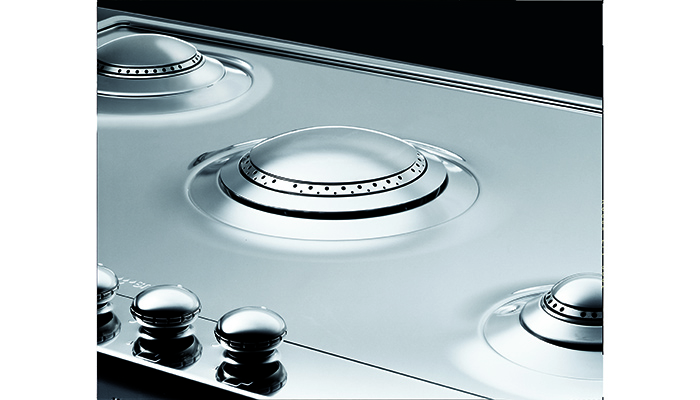 Q: Why have you relaunched the collection now?
A: Thirty-five years on from launch, we decided to bring back a true Smeg classic. Renzo Piano is best known for his high-tech public spaces. Some of his most famous works include the Centre Georges Pompidou in Paris as well as the London Shard, Europe's tallest building, which has pierced London's historic skyline for 10 years now. This year another of Piano's legacies has caught the headlines amongst London's tech and design community, soon welcoming Google's new head office to an expansive building complex. It seemed fitting to relaunch the hob at this point in time to celebrate these two huge projects.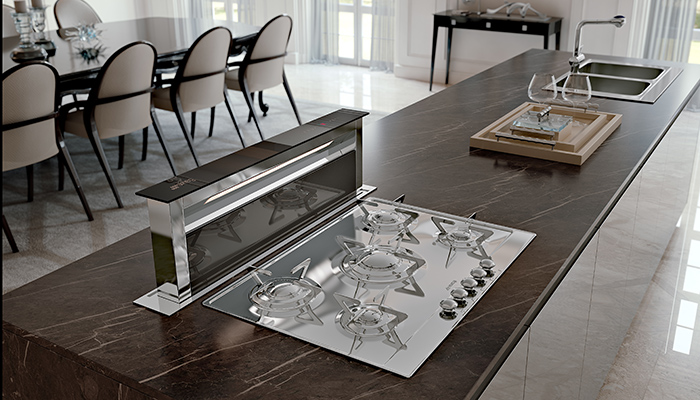 Q: What does the range enable designers to achieve in a high-end kitchen scheme?
A: Designers and homeowners of luxury schemes are looking for unique pieces that offer stand-out design, coupled with useful functionality. The Piano hob is truly the perfect statement piece, in the heart of the home.