Grohe has recently collaborated with University College London on Flimwell Park – an inspirational multi-use development with sustainability at its heart. Ebru Bircan, leader of marketing activation for Lixil EMENA and Grohe UK, explains why Grohe products were selected, and what support the brand offers retailers to help get the sustainability message across.
Q: Tell us about the project with UCL on the multi-use ecological development – what is the concept behind it?
A: We're proud to have worked on such an innovative project with those at UCL. The project at Flimwell is a pioneering development designed to showcase how sustainability and architecture can work together, with particular emphasis on working with nature, not against it and providing something for the local community.
The 46-acre compound has been designed to provide havens of reflection, contemplation, and wellbeing within a creative and inspiring environment. The development has been created for the local community to provide a space for all and house workspaces, offices, co-working spaces, private homes, and a restaurant/café. Meanwhile, the largest single structure at Flimwell Park, the Focal Building, will host teaching and learning opportunities in conjunction with the Bartlett School of Architecture, part of University College London. The aim is to show, in this most illustrative of settings, how architectural and woodland development can exist in a mutually-beneficial setting.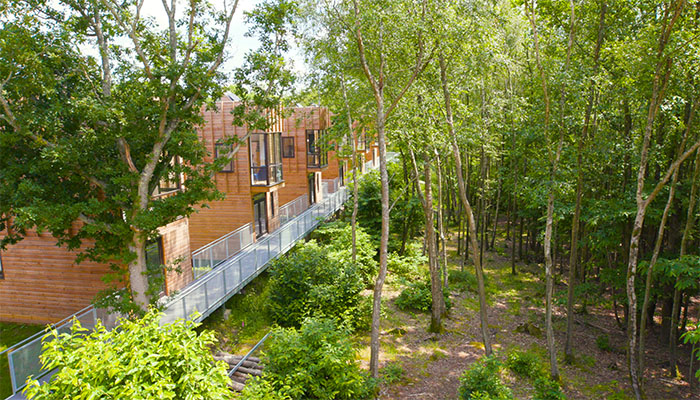 Q: Why were Grohe products chosen and what made them ideal?
A: With resource efficiency at the heart of this development, the choice to incorporate Grohe Bau Cosmopolitan E infra-red basin faucets was a natural one: electronic sensors detect movement and start the flow of water – automatically and instantly deactivating it as soon as this motion stops. The Architecture Ensemble, the group responsible for the design of this project, focus on a primary construction material: wood. They specialise in efficiently-executed projects of a social and environmental nature.
Sustainability is at the heart of our products and we're proud to offer a range where premium design and quality aren't compromised. With lifetime testing available, the products stand the test of time, making them an ideal partner for the project.
Q: To what extent is this kind of project a template for future builds and community living?
A: It's fantastic proof of how architectural and woodland development can exist in a mutually beneficial relationship, supporting local wildlife while offering the local community a new space to live, work and socialise.
The project's mission was to create a place to give people hope, to develop a story and a picture of how things could be. Only by actually building it could the team demonstrate to people what can be achieved, so it's the perfect template for future builds.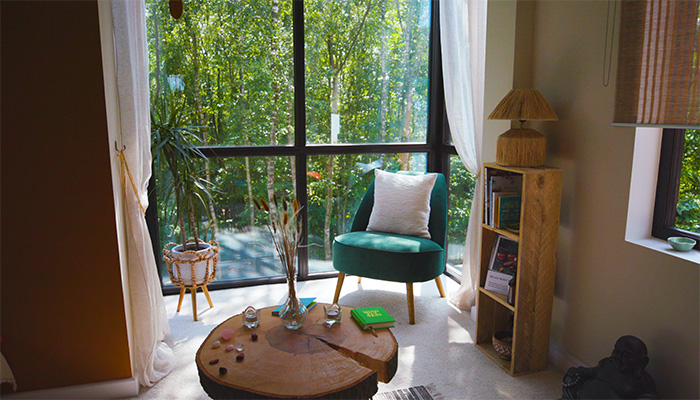 Q: How can manufacturers and retailers play their part in getting the sustainability message across to consumers?
A: By working together, we can promote sustainability through the benefits it offers the individual consumer. There are cost saving aspects through saving resources, as well as promised longevity through product replacement if components wear out prematurely.
To help drive home messages of sustainability, we offer replacement product parts for 10 years after a product has been discontinued. As manufacturers, we know it's our role to create and provide products which champion sustainability, and then work closely with retailers to share the message with consumers.
While there's a general public movement towards sustainable choices, recycling and living better by our planet, ultimately when it comes to home products, consumers will still be driven by features, aesthetics and cost – the sustainability is almost a perk. It's therefore important for us to continue designing items of a premium standard, as is expected of us by retailers.
The more our industry highlights sustainability as a vital part of product development, the more we as manufacturers can enable retailers to have these conversations with their customers. Ultimately the product itself still needs to be what the consumer is looking for, rather than what we think they need.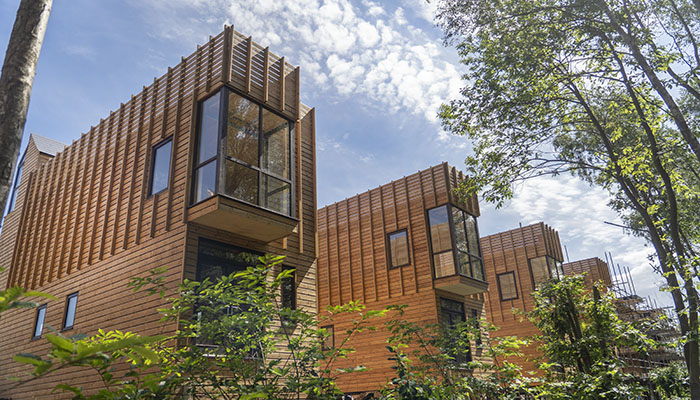 Q: What support does Grohe give retailers when it comes to communicating the importance of buying sustainable products?
A: We have a Cradle to Cradle Certified Gold Level range, which demonstrates our commitment to the planet and offers retailers the chance to converse with customers about products which are better for the environment. With each component thoughtfully included to be recycled or re-used at the end of the product lifecycle, it's a huge step forward in the sanitaryware industry.
We also offer training including CPDs on water saving, 3D printing, hygiene and Cradle to Cradle Certified, which all share the same messaging around saving the environment. We also have sustainably-minded business initiatives such as our plastic free packaging, global carbon neutral rating and reduced water consumption production meaning retailers understand we go above and beyond when it comes to sustainability.