HiB Novum has entered the bathroom fitted furniture market with the long-awaited launch of Genesis – we talk to Robert Pattern, HiB product category manager, to hear about the advantages the new collection offers retailers, designers and installers.
Q: Tell us about the new Genesis collection - what does it consist of?
A: Genesis is an innovative fitted furniture range that ditches much of the complexity of existing offerings on the market. It consists of a carefully considered selection of fitted furniture components and a curated collection of finishes, handle designs and basin types. The furniture itself is packed full of details that make all the difference when it comes to fitting; carcasses come with the option to be installed as either wall-hung or floorstanding, and feature plumbing voids, removable back panels, pre-marked handle holes, and pre-drilled pilot holes for connecting units together, making Genesis a winner for installers.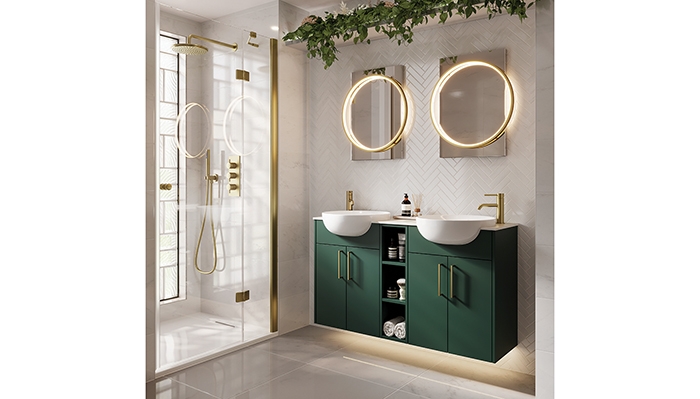 Unlike the extensive but often overwhelming ranges on the market, it is designed to be straightforward, offering the customisation customers want from fitted furniture, but without the usual complexity. It ticks the boxes for the majority of consumers, which means less decision paralysis for the customer and time saved in specification and ordering for the retailer. All this is backed up with our simplified brochure layout that reinforces this new approach, along with inspirational imagery.
Q: Is there a particular aesthetic theme running through it?
A: The beauty of Genesis is that it can be adapted to suit a range of aesthetics, depending on the choices made by the consumer. It can look contemporary, using finishes that are in keeping with current trends, but it also has the flexibility to go contemporary classic, ultra-modern or minimal by changing the accessories such as handles, countertops and basins.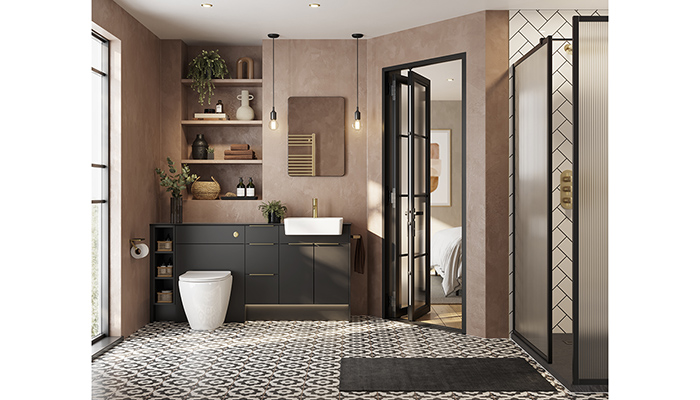 Q: Why have you launched it now?
A: HiB has gained a strong foothold in the bathroom furniture industry with some fantastic, products. Our existing ranges have a loyal customer base and we felt that it was the perfect time to expand our offering and breathe new life into fitted furniture.
Our modular furniture ranges have been successful, due to HiB Novum's simple approach to product choice and marketing. It was clear we had an opportunity to apply the same philosophy to fitted furniture, but it was important that we got it right. I think the Genesis range has all the right components to be a game-changer in the market.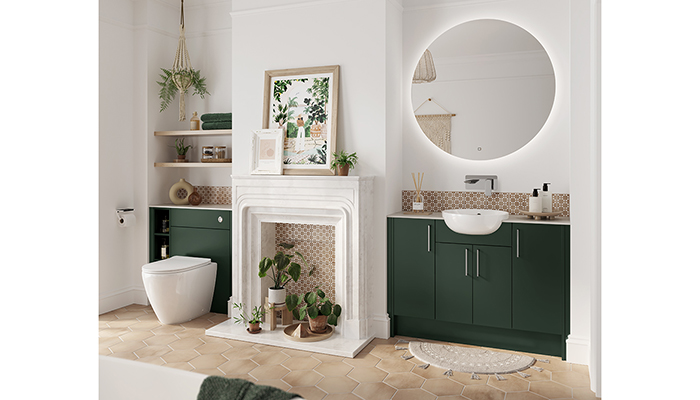 Q: Is it in response to any particular trend?
A: We've designed Genesis so that it can be styled to suit a variety of trends, using a proven selection of design-led and industry-leading colours and finishes. Greens have emerged over the last 18 months as a trend-led colour in bathrooms. We launched our Fabrica range in 2021 and we have had strong sales of the dark emerald finish. The same can be said for our midnight blue finish which has also been a success. Due to the ongoing growth of these finishes, it seemed natural to include them as options in our Genesis range, along with Sherwood oak, which has proven popular for our Aeon furniture and matt white, which is always a classic.
To accompany the core unit colours we also have a range of black, chrome and brushed brass handles, some with knurled effect, plus a variety of countertops and basin options. Genesis really isn't in response to any trend, but it offers the opportunity to create a desired look no matter what the inspiration.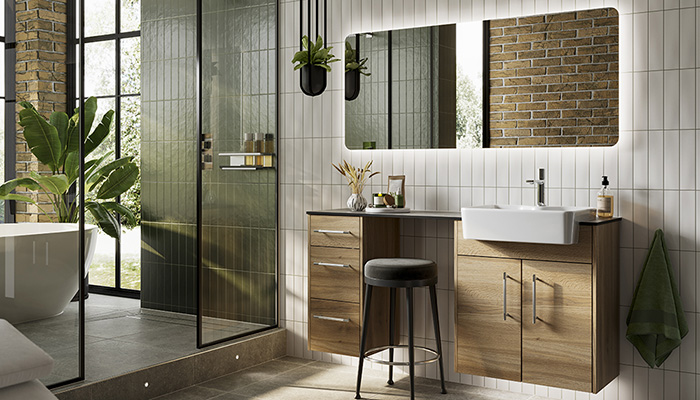 Q: What advantages will it offer bathroom retailers and designers?
A: It's all about simplicity. We've done the hard work to make it as straightforward to order and install as possible. The specification process is more streamlined, saving time when it comes to ordering and quoting. Many businesses also benefit from the quicker installation time for their fitting team.
The curated range of unit, countertop and handle finishes work amazingly well together and the images in the brochure demonstrate this in an inspiring way. Designers will love the flexibility that is offered by these colours and finishes, but also the fact that Genesis can be wall hung or floorstanding, allowing for a more modular installation or fully fitted scheme.
Q: What support are you offering HiB customers with the new range?
A: We have just launched a new update of our complimentary colour swatch service, which is available on our website and aimed predominantly to support end users in selecting colours and finishes. This is alongside our new swatch display stand, which is designed to go into our retailers' showrooms to support the sales process. The swatches can be used to match tile colours and textures across the store and also feature a QR code, which takes users directly to the swatch website. This service should enhance the whole design and purchasing process and support the selection of in-store POS, brochure and digital resources which offer more detailed information on the Genesis range.