Advances in print and texture technology are helping wall panels take on tiles in the bathroom – Nicola Hanley looks at the latest designs in this fast-growing market, and finds out how panels are exceeding clients' expectations.
When it comes to bathroom walls, tiles have long ruled the roost and been seen as the the go-to choice for designers looking to create sleek and stylish spaces. But recent years have seen wall panel manufacturers take massive strides, investing in design and development to make panels a hugely appealing alternative. "Design-wise, bathroom wall panelling has come a long way in the past few years with advances in print and texture technology," says Steph Harris, product manager at PanelStyle. "There's now a wide array of designs available to suit all tastes and budgets."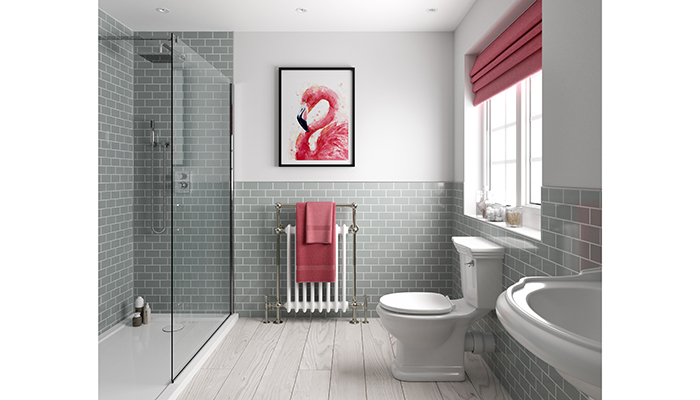 Keely Greenhalgh, national sales manager at Mermaid, agrees. "The market has evolved to the point where there are no limitations to the trends that can be achieved with bathroom wall panelling."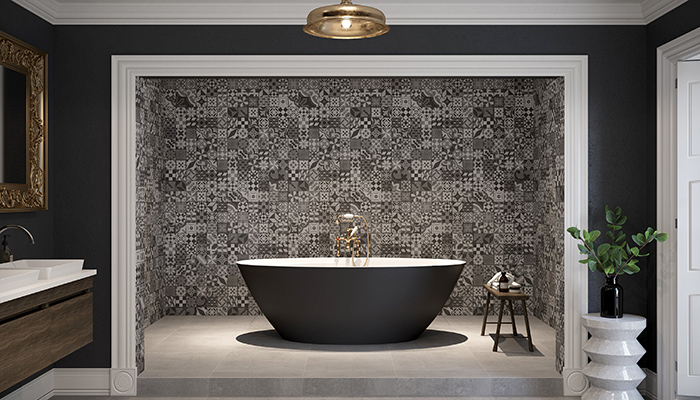 As well as looking sleek and stylish, helping to create a highly coveted seamless aesthetic, wall panels boast myriad practical benefits. Waterproof, and with no grout lines, they are hygienic and easy to clean too, which has become increasingly important since the start of the pandemic, notes Scott Arundell, BerryAlloc's UK & Ireland sales director. "Consumers became more aware of simplifying surfaces to prevent dirt build-up, so panels have naturally become a practical alternative to traditional tiles," he says.
Another benefit is that they are quick and easy to install. "Bathroom panels provide easy installation, and in fact, using bathroom panels instead of tiles saves on average 21 installation hours per bathroom, which positively contributes to accelerating bathroom installation timescales," says John Mortimer, sales director at Multipanel.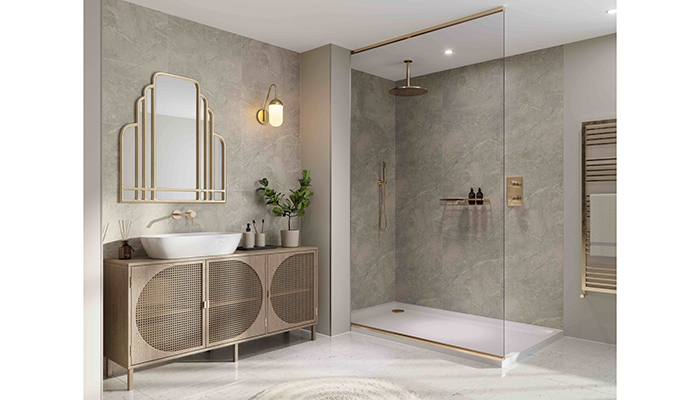 While the bathroom wall panelling market has been growing steadily for several years, sales have increased significantly in the last couple of years as homeowners spent more time at home and looked to improve their kitchens and bathrooms. "We've seen double-digit growth year-on-year in our wall panelling sales and we estimate the size of the UK market is now over £100m," says PanelStyle's Steph Harris. "The market acceptance and understanding of the product, together with the design development and shift towards hygienic streamlined surfaces, all point to very healthy growth for this product. We tip this as one of the best growth products for retailers to get on board with."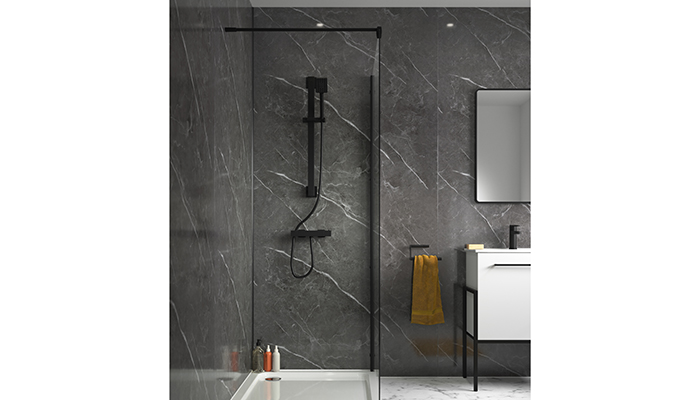 Likewise, John Bagshaw, MD at Showerwall, says the sector has grown 25% year-on-year over the last few years. "With over 3.5m square metres of wall panelling sold within the UK in previous years, it makes it one of the fastest growing markets in home improvement."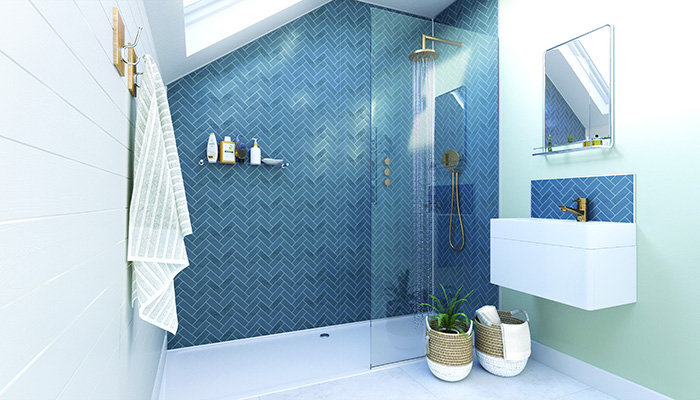 Looking to capitalise on the growth, BerryAlloc recently launched its panels into the UK market, partnering with IDS, and other manufacturers are extending their portfolios with new designs.
While laminate is the most popular material, acrylic is gaining ground. "We are starting to see a rise in consumer interest in our Acrylic collection, and this is down to the freedom of design choice," notes Showerwall's John Bagshaw.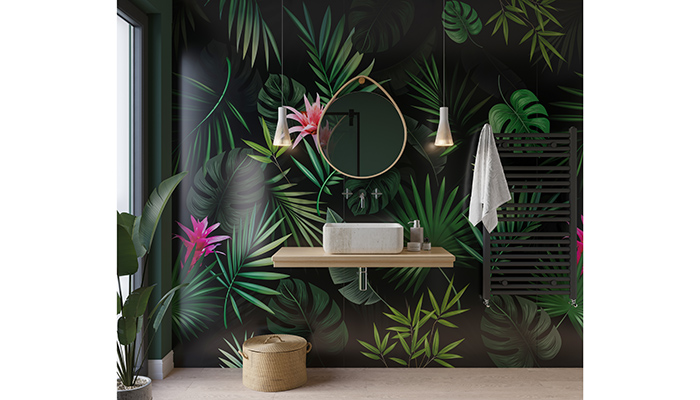 Decors that replicate the beauty of natural stone without the premium price tag are doing well, continues Bagshaw. "Marble designs have always been popular for use in bathrooms and en-suites and these are particularly on trend at the moment," he says. "Natural materials, vintage charm and neutral colour palettes are key, but bold is still proving popular."
Tile-effect designs that etch grout lines onto panels are also trending. "Customers who love the look of tiles can reap the benefits of wall panels, while achieving a look that truly reflects their taste and personality," says Multipanel's John Mortimer. "With pioneering product development teams and investment into groundbreaking technology, the bathroom wall panel market can only grow. Products that work hard for the tradesperson, architect and specifier, as well as the homeowner, will shine in the market."