When it comes to appliances, getting across the USPs is key to making a sale – and with smart appliances that are often unfamiliar to consumers, it's even more crucial. Ben Peach, product laundry manager for Haier Europe, explains the real benefits of a connected washing machine.
How can being connected help you do your laundry? This is a question many homeowners want to know the answer to when they go to buy a new washing machine. Here at Haier Europe, being connected means so much more than being up to date – it means giving customers real solutions to enhance daily tasks in the kitchen and laundry room. Haier, Hoover and Candy appliances are all designed with the aim of helping to modernise and improve people's lives, health and wellbeing.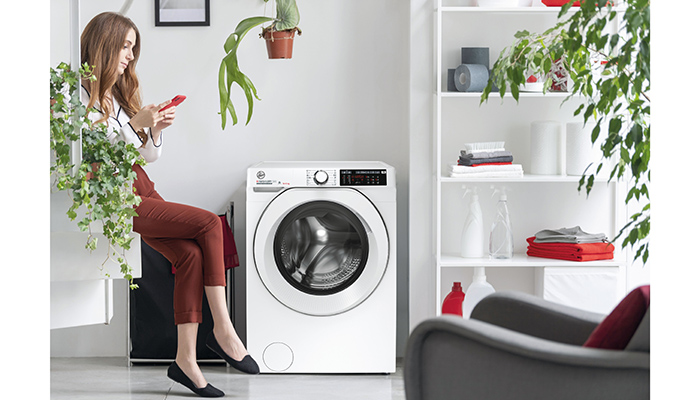 Having smart technology and connectivity brings benefits to everyday life. Smart technology helps appliances run more efficiently and makes them more sustainable.
Haier offers the hOn app, available across its three brands, which helps users across the ranges of cooking, cooling and washing. So far, it has 4.5million users – and this is growing. All Haier products will be connected by 2023 so this figure will increase across Haier, Hoover and Candy appliances. When users buy a smart appliance and connect to the app, it helps them with advice, tips and ways to get the most out of their appliance. For example, when it comes to laundry, when users download the app, they get a free laundry guide.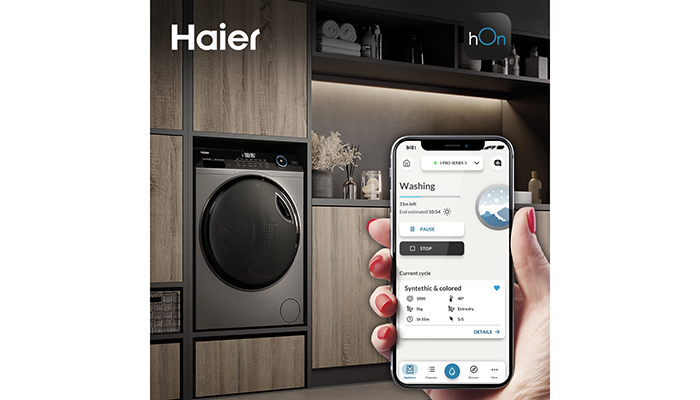 For washing alone, this is what connectivity and the hOn app can help users with:
Check the status of their washing machine remotely and receive an end-of-cycle notification so they never forget their laundry
Get more than 40 additional cycles to take care of a specific garment or fabric
Get programmed maintenance updates and reminders to preserve their washer's reliability
Get suggestions about the perfect detergent settings for their load – they will be able to optimise washing results and reduce waste
Get real-time consumption data during washing cycles and track their usage habits to improve efficiency
Access useful stain guides with over 50 tips how to treat clothes best
So let's take a look at features in three appliances:
The hOn app offers help to consumers with laundry tips and advice, cooking tips and recipes and much more. It's a hugely valued part of the connected experience for consumers.
Candy's Snap and Wash feature allows the user to photograph their washing and the machine then tells the user what programme to use to get the best and most efficient cleaning result.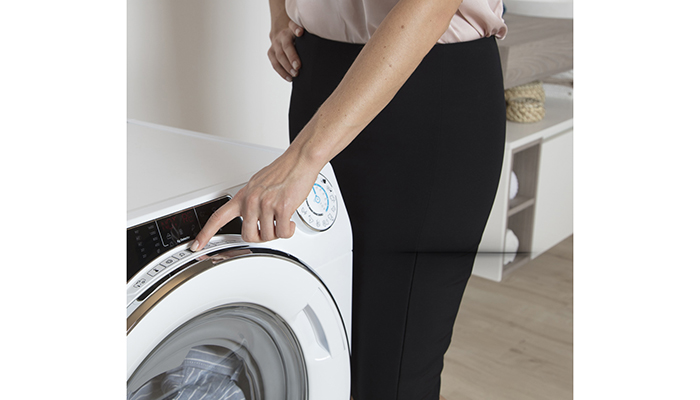 Hoover offers connectivity with many features that help users get the most from their appliance. For example, the Scan to Care feature helps the user when they go to do their washing. They can scan clothing labels and the app tells them how to wash them and care for them so they always look their best.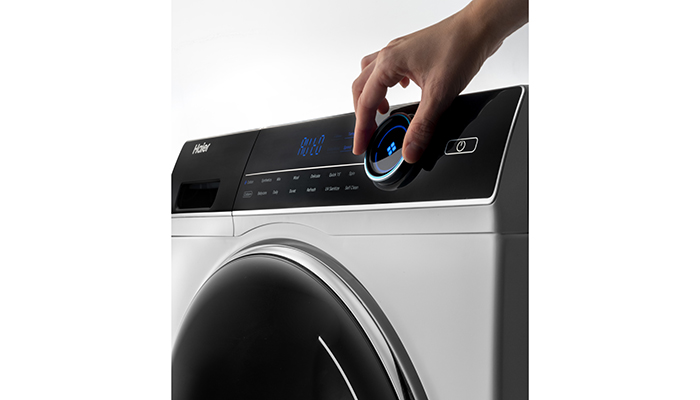 Haier's I-PRO Series 7 is a connected washing machine that offers technologies that are able to work professionally on the most delicate garments and sanitise their laundry, destroying over 99% of the most common bacteria. Each one of its features has been designed to improve performance, while at the same time reducing noise and energy consumption, saving time and even allowing them to fine-tune the duration of laundry cycles. That's why the Haier I-Pro Series 7 is truly the series for those who demand top-level laundry results in less time, without any compromise.
In conclusion, I believe that when consumers fully understand the advantages of a connected washing machine, they will experience huge benefits in their lives, both in terms of efficiency and cleaning results.