The past two years have seen Quooker's UK sales double – MD Stephen Johnson tells Amelia Thorpe what's behind the brand's success, how it's important to stay positive when times are challenging, and why he appreciates the support of kitchen retailers.
As it celebrates the 50th anniversary of the invention of the world's first boiling water tap, Quooker is enjoying explosive rates of growth. In 2020, Quooker in the UK was selling 50,000 pieces a year with annual turnover at around £50million. "I'm delighted to say that we've doubled those numbers," says Quooker UK MD, Stephen Johnson. "This year, we will hit 100,000 pieces and we will be a £100million business – an amazing milestone in our 50th anniversary year."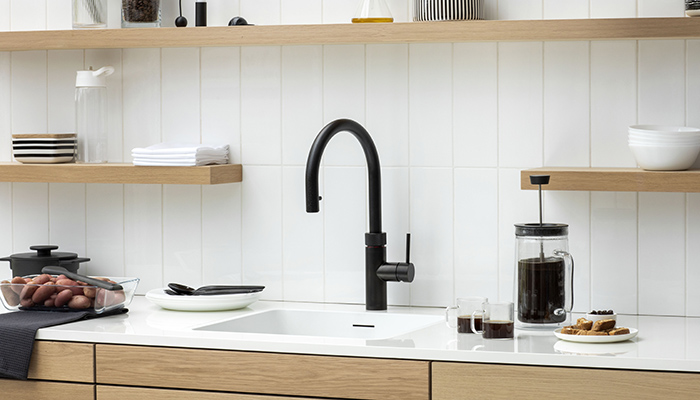 It was Quooker founder, Rotterdam-based Henri Peteri, working for Unilever, who visited London in the early 1970s and attended a presentation on instant soup. "He was frustrated that waiting four minutes for the kettle to boil meant that the soup was hardly instant, so he embarked on a project to develop the instant boiling water tap," explains Johnson. It is Henri's sons, Niels and Walter Peteri, who run Quooker today, and the business remains family owned with all products manufactured in Rotterdam. "We are very proud of the fact that we invented the boiling water tap and we have over 80 patents on the system – it is a super, super product that many have tried and failed to defeat," he adds.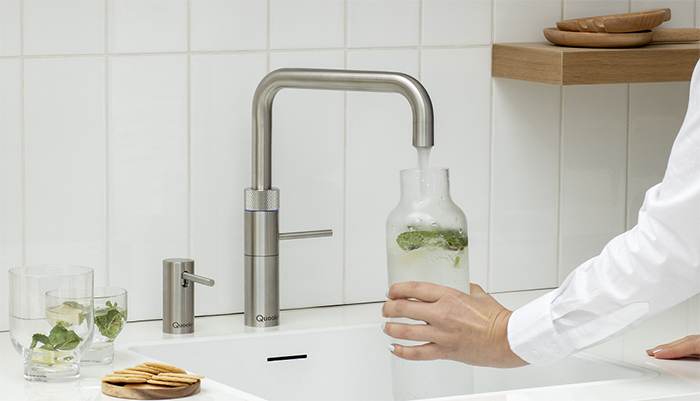 "The other significant advantage we have is that this is all we do – and we make it ourselves," notes Jonson. "Our competitors, in the main, buy the product in from a third party, assemble and sell it." He suggests that this level of focus reaps rewards in focussed innovation: Quooker has recently re-engineered its vacuum tank to cut the fitting time down from an hour to 20 minutes, modified its consumables so that they can be returned and refilled, rather than ending up in landfill, and introduced a slimmer version of its Cube chilled and sparkling water system. Come January, Quooker will launch a new design, the Font all in one tap, with "an improved method of operation".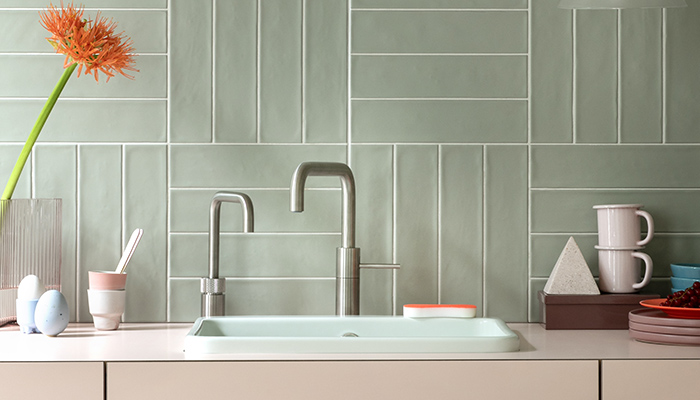 Despite strong results, Johnson is candid that economic conditions remain "challenging". "But in all my time at Quooker – I'm now in year 16 – I don't think there's ever been a period without something to challenge us, so we have to look for the positives out of difficult situations," he says. He points to the unexpected boom in sales of home-related products post lockdown (something Quooker was able to take advantage of, since its HQ held some 30 to 40 weeks' stock for the UK, so it has not suffered from supply issues). Now the world faces rising energy costs. "Again, difficult market conditions, but there is an opportunity to promote the water- and energy-saving benefits of a Quooker," he says.
There are now 120 staff in the UK, about half of whom are engineers. "Unlike other companies, we employ all our engineers," he says. 'If you install a boiling water tap, it's going to need servicing and we want to make sure that we can do that promptly and efficiently, so as we sell more, we will need to increase our service staff – it's as simple as that."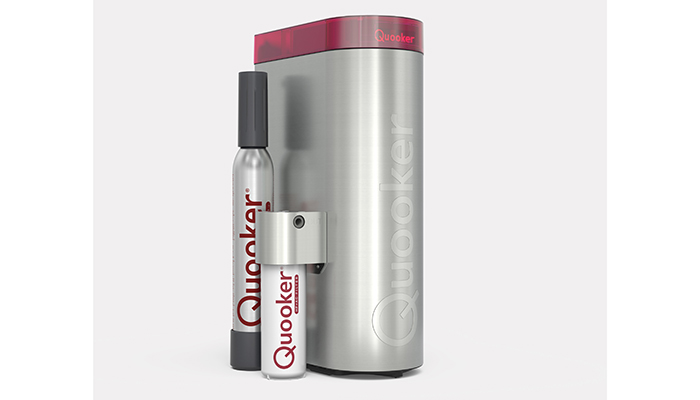 80% of Quooker's sales are through independent retailers – and Johnson plans to spend in excess of £8million this year on advertising. "You have to tell people about your product," he says. "When our kitchen partners have the confidence to display my products, I see it as my responsibility to drive customers into their showrooms – we absolutely appreciate their support."
"Our five-year business plan takes us up to 250,000 pieces per year," says Johnson. "But it relies on us giving world-class service, having good products, and remaining humble, modest and working hard."