On the cusp of launching new products, Max Finaldi, MD of shower enclosure company The Shower Lab, talks to Nicola Hanley about how he's growing the business, maintaining a healthy supply chain and dealing with the shortage of installers.
If you ask Max Finaldi, MD of Essex-based shower enclosure company The Shower Lab, what he's learnt from Brexit and the pandemic, he doesn't have to think twice. "Supply chain. It's definitely been my focus over the last two years and it's something we worked extremely hard to maintain."
While many manufacturers have struggled to manage stock, Finaldi, who has worked in the sector for nearly 30 years, was determined not to experience the same problems and made the costly decision to double or, in some cases triple, its suppliers. "That was a big investment on our side. Because all our products are our own designs, it means that every time you go to a new supplier, you have to pay all the tooling costs for your product."
It's an investment that has helped The Shower Lab, which was founded in 2011, maintain its delivery times throughout the pandemic and the current market conditions. "We always say it's seven to 10 days for our standard items and some retailers are still staggered that they can buy a beautiful screen from stock," says Finaldi. "And we quote five weeks for a bespoke item but 95% of the time we'll do it quicker than that. We try to maintain five weeks or better because some of our competitors double this time."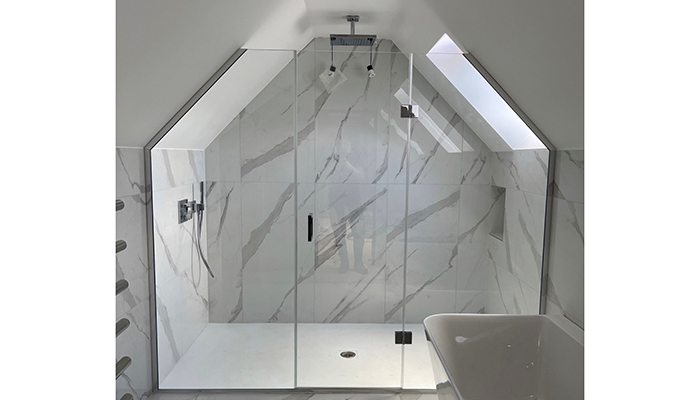 Business, says Finaldi, is very up and down. "We have peaks and troughs. It's a bit like being on a rollercoaster. Last month was fantastic and we had a great September. August maybe wasn't as good and July was average." He cites the shortage of bathroom installers as having a big impact, as well as the fallout of supply chain issues facing other manufacturers. "Sometimes we have orders that are nearly a year old because they can't find anyone to fit the bathroom which is unprecedented. It's probably to do with Brexit. And even though we have had a good level of stock, we are just one product in the bathroom and we get impacted because shower screens are the last product to be installed. Shower trays and tiles are installed before shower screens and tiles have been massively impacted by Covid.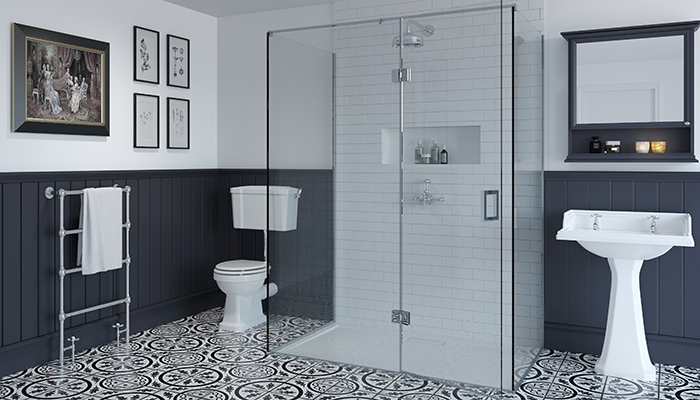 "But we pride ourselves on being very quick and having a good level of stock. Our stock has tripled to what it was pre-pandemic, which is crazy but it was a good way to keep retailers engaged with us."
The majority of business has historically been done in the south east, but earlier this year The Shower Lab appointed more agents and is looking to replicate its success nationally. Customer service is a top priority, says Finaldi. "We really thrive on that. And we're very strong on marketing. The retailers drive the majority of our sales but we try to help them by having strong marketing - we don't expect our retailers to do all the hard work for us."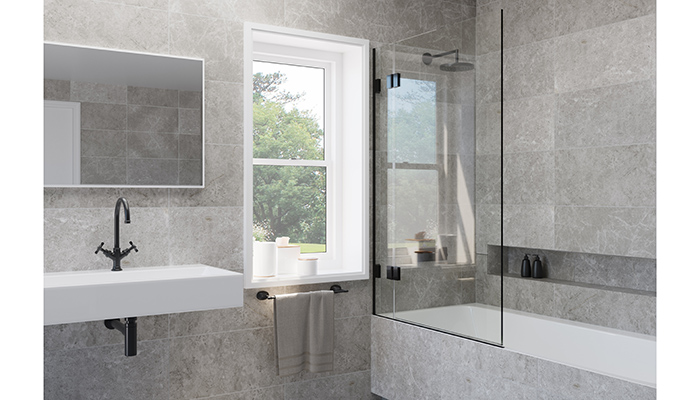 Over the last 18-24 months, The Shower Lab has been developing new products, set to launch in January. The trend says Finaldi, is moving towards bigger framed shower screens and bold finishes. "Finishes are very strong for us now. For the first time in the history of this company, we're selling more finishes than chrome. Chrome remains the biggest seller because it's one finish and the others are seven combined, but when I started the company, it was 99% chrome and now it's 47% chrome, 53% finishes."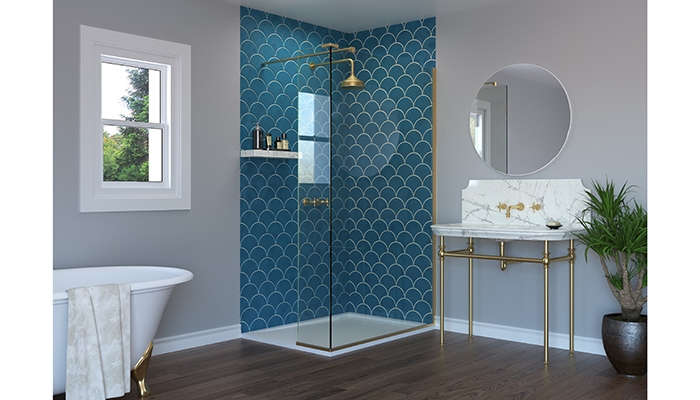 The launch of two new finishes in January will take The Shower Lab to 10 and it's also introducing different types of glass, including fluted and cross-reeded. As well as launching new products, Finaldi is also focussing on the company's eco credentials. "We're very conscious about the environment so we're working towards ISO140001, which we hope to obtain next month. We're a small business but we're trying to become a little bit less small in our mentality."