With its grand dome modelled after the Pantheon in Rome, the listed 18th-century Old Sessions House in London's A+D district, Clerkenwell, must surely be one of the country's most striking settings for a bathroom showroom. But here, amidst the exposed brickwork and vaulted ceilings of the ground floor, is the new 500sq m Casa Gessi London, opened in September as the first UK showroom for the premium Italian brand, and the latest international opening after Milan, Singapore and Dubai.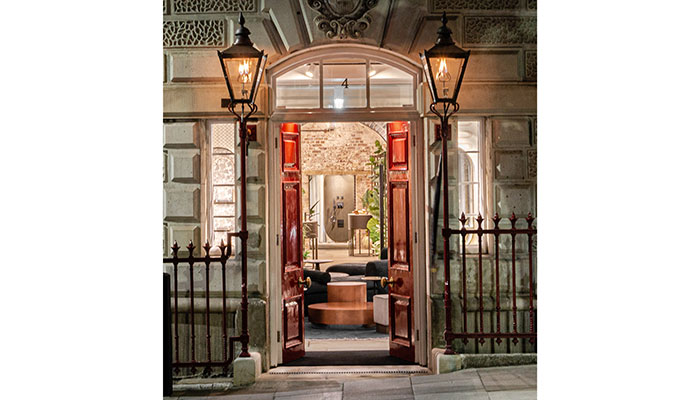 Doing it differently
"It is a unique location and perfect for what we were looking for," says UK and Ireland country manager Martina Cesano. "The way we display our products is not standard, because our main aim is to create an experience." The showroom's emphasis on design, wellness and luxury includes plenty of working products, including sensor taps and shower-spa systems, and a Sartoria (Italian for "tailoring") with products on magnets that can be hung in your chosen finishes to create a mock up for your room. There is a bar ready to serve clients coffee or an aperitif, in line with Gessi's emphasis on creating inviting spaces (hence the name "Casa") which clients are encouraged to use for networking and meetings. "We want clients to feel welcome in our home," she says.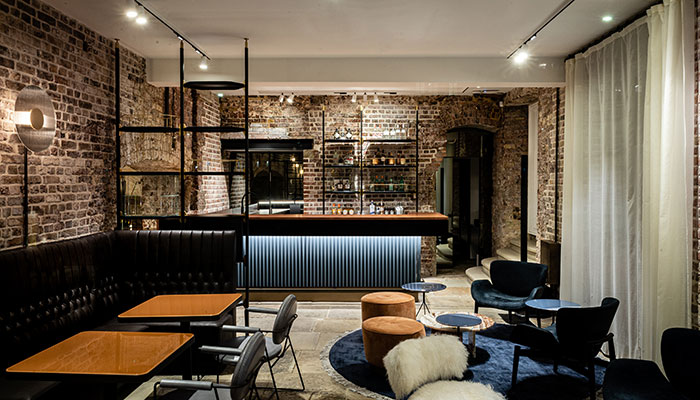 Founded in 1992 by Umberto Gessi and now run by his son Gian Luca, the company remains family owned. All products are made in Gessi's own factory in Italy, with a portfolio that splits approximately 80% bathroom (brassware and wellness, with "private wellness" being Gessi's core business) and 20% kitchen (contemporary mixers). There is an emphasis on bespoke with an extensive choice of finishes, so most products are made to order.
Capital focus
"The reason for Casa Gessi London is to increase our brand awareness globally, because London is the window for architects and specifiers for the rest of the world, and also to strengthen our presence in the UK market," explains Cesano, who heads a UK team of 8. Retailers, architects, specifiers and consumers are welcome to visit the showroom, by appointment.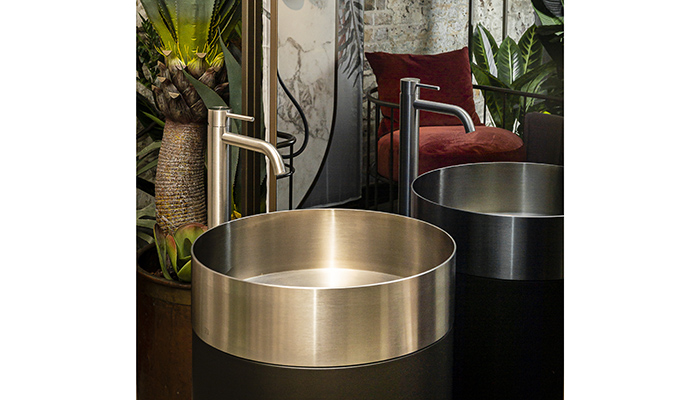 Growth strategy
"At the moment, we have around 70 to 80 dealers in the UK," she says. And how many more would she like? "For us, it's not about the number, it's about the quality of dealers, so we are not looking to grow that number dramatically." Instead, the emphasis is on developing sales to the contract market and on encouraging retailers to showcase products in as equally inspiring and experiential way as Casa Gessi (the company can supply its interior design consultancy service to its retailers).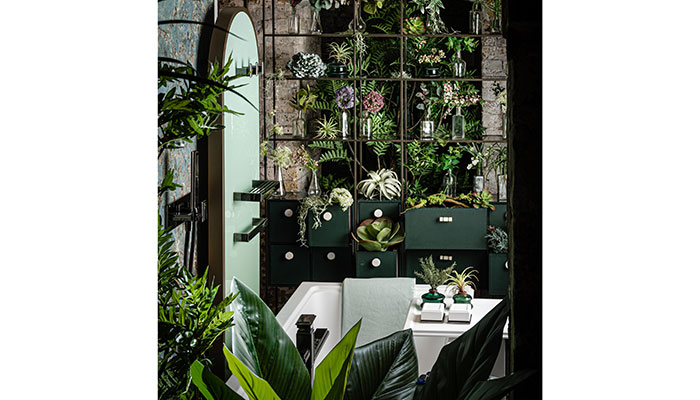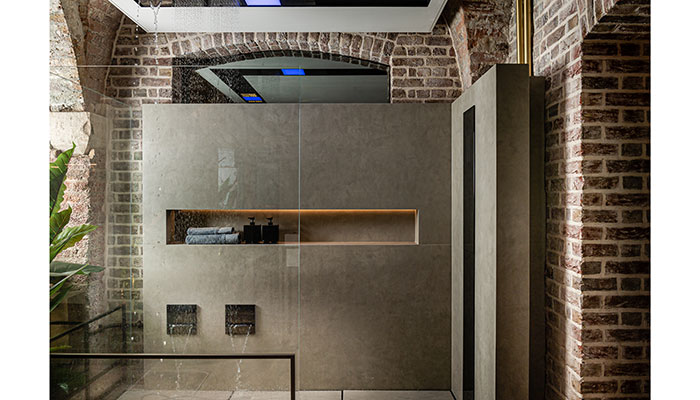 The power of wellness
The latest products include an Outdoor shower collection, the Hi-Fi shower system, Anello and Ingranaggio bathroom brassware, and Architectural Wellness shower system, and touchless sensor taps. "The objective of our company is to improve the quality of our personal lives," says Cesano. "People used to go to public spas to enjoy these kind of wellness benefits – now we want people to be able to enjoy them in their own homes."