Northern Ireland-based Aqualla's founder and MD Steven Allaway talks to Nicola Hanley about his strategy for continued growth, the importance of having a good company culture, and why he believes that challenging times can bring opportunities.
This time last year, Northern Ireland-based Aqualla was preparing to mark its 10th anniversary, and there was much to celebrate. The company, which was founded in 2011 by MD Steven Allaway and specialises in supplying taps, showers, heated towel rails, bathroom mirrors and accessories, has grown significantly. In 2020, the business acquired bath brand Adamsez and doubled in size, and in 2021 it grew by another 30%. "So far this year we're up about 25% on last year and we have just seen a record sales month in September," says Allaway.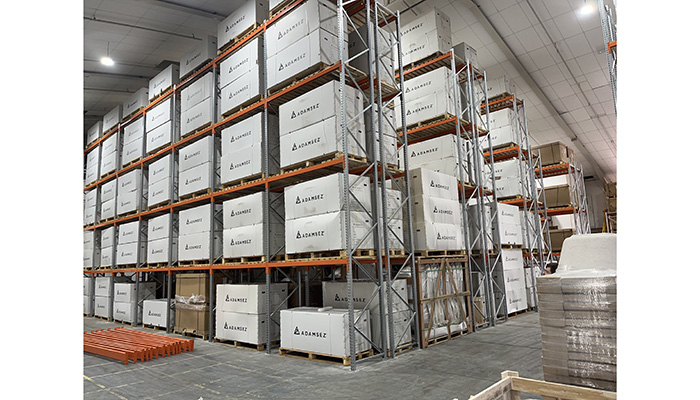 Now operating out of a 55,000sq ft warehouse where it carries around £5.5m of stock, Aqualla currently employs 58 staff. "That was 10 five years ago, 25 two years ago and 38 last year," Allaway continues.
In 2021 Aqualla was acquired by the Swedish-based FM Mattsson Mora Group. "We didn't set out to sell the company," says Allaway. "It's easy to say but the reason wasn't financial because the business was doing well and we were sure the growth was going to continue."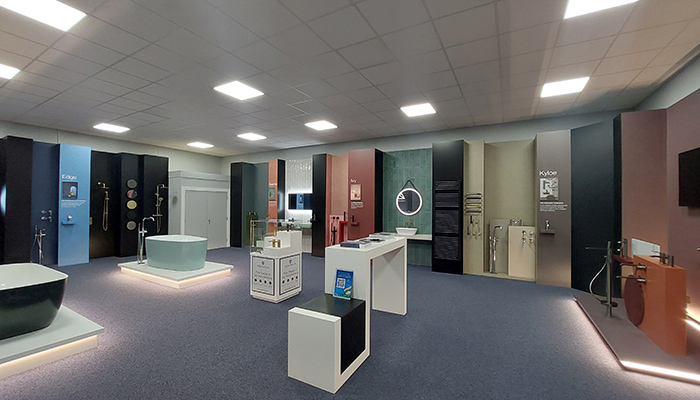 For Allaway, the synergies between the businesses and their shared values helped seal the deal. "We're 18 months post acquisition now and it still feels very much like our business. We run ourselves as a subsidiary but our group owners are hugely supportive and we've started to sell some of our products in the Nordics. We couldn't have hoped for the acquisition to be better and I think the company and brands are better for it."
Being based in Northern Ireland provides Aqualla with a unique opportunity, says Allaway, particularly since Brexit. "We have unfettered trade access to GB, ROI and Europe and that really allows us to be a gateway in many ways for product coming in from Europe and going back out to Europe."
Sales remained strong throughout the pandemic and Allaway says its challenges really taught Aqualla resilience. "When we look back and see what we came through, there is a sense of pride and if anything it helped our company culture. We focus a lot on our own people and outside of being commercially viable and offering our customers an excellent service, our primary focus is to have a good culture in our business. That's something we worked hard on during that period."
Among its policies, Aqualla pays staff well above the living and national minimum wage and is also currently providing two free lunches a week to all staff during the cost-of-living crisis. "Our initiatives are a form of gratitude for our own team and what we ask in return is for them to understand our customers are the lifeblood of our business and do everything they can to really support them."
Aqualla's online policy, which prevents its products being sold online, is one of its key strategies to support the 600 bricks and mortar showrooms it supplies. "I believe in loyalty and in our view, being loyal to our customers means trying to protect their margin when selling our products. It goes back to gratitude. We recognise our business is only here because of the support of our customers."
Across northern and southern Ireland, Aqualla currently has a 20% share of the brassware market and the focus now is on building its share in GB, where it has around 2%. "If we get between a 10-15% market share in GB in the next five years, that would be an incredible achievement for us and we're doing what we believe to be all the right things to enable that to happen. We've put a lot of resources on the ground in England and Scotland to develop the market share. We now have seven regional sales managers in GB supported by head of GB sales Pete Banham who joined us earlier this year."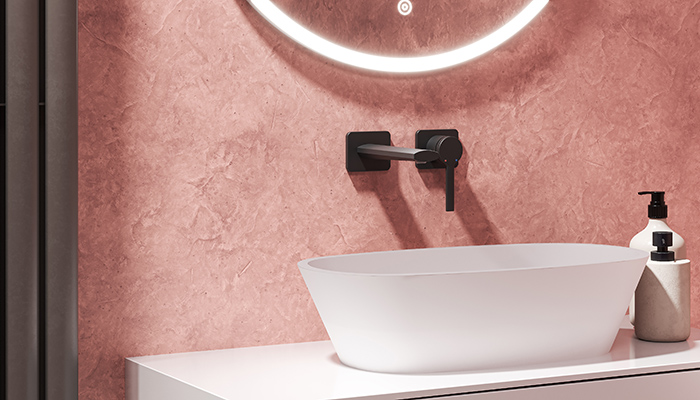 Although Allaway is confident sales will stay strong, he isn't complacent about the challenging economic conditions ahead, but he does see them as an opportunity. "Aqualla started off the back of the recession of 2008 and 2009," he says. "So we remind ourselves on a regular basis that if there are challenging times ahead, and we do the right things, that will bring opportunity also. It's about having the right outlook. As our team grows we want to make sure we keep the company culture that we have and that the customer stays front and centre of everything that we do."