Alape's new Arkta modular bathroom furniture collection has been created to complement its signature washbasins – we talk to Andrea Jürgens, head of creative management at Alape, to find out more.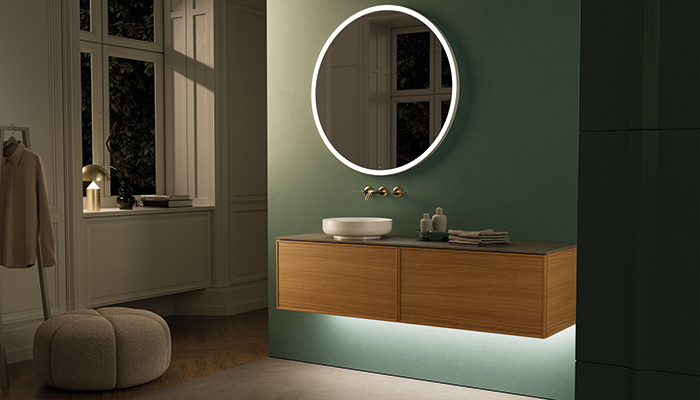 Q: Tell us about the new Arkta collection – what does it consist of?
A: The Arkta furniture series was developed with Sieger Design and embodies sense and sensuality with exclusive materials, balanced design, intelligent details and sustainable resources across the entire range, remaining true to Alape's ethos towards well-defined designs with timeless aesthetics. Derived from the Nordic style of living and combining minimalism, comfort and functionality a diverse range of furniture has been created to blend harmoniously into different living styles, with a range of customisation options. Sustainability was also a key focus within Arkta's premium products, alongside huge planning possibilities that combine different basins, surfaces, handles, and materials.
Q: Why have you launched it now?
A: Society is currently being faced with change and upheaval, so it's important to protect our customers' relaxation space that offers support and security in our fast-paced world. The lifestyle trend 'homing' is something that is finding a way into our living spaces – to desire a beautiful home that provides a sense of security. Interior values such as durable products, sustainability, natural finishes and individuality are becoming even more important. The new Arkta range offers flexible options with its high-standard bathroom furnishing.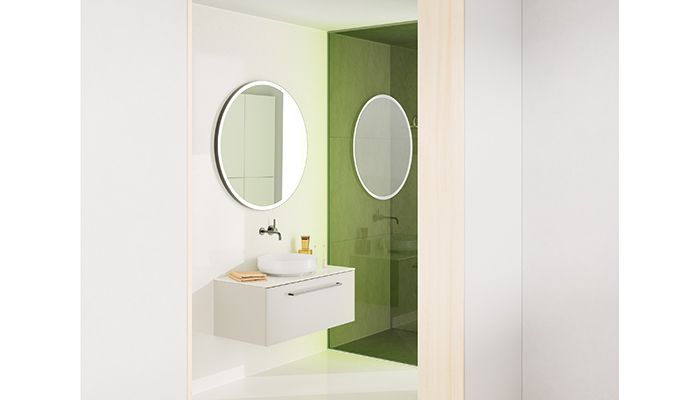 Q: How does it differ from previous collections?
A: High quality, natural, authenticity and sustainability are at the forefront of the Arkta range and all that embodies a Nordic way of life. The choice of surface materials and furniture systems gives the wash place a striking appearance. In addition to these furniture features, there is also an element of individuality with different-shaped finishing touches that can be adapted to the character of the home. A surrounding frame on the front of the furniture adds an expressive and sensual design detail with different handle and wash place variations that have their own unique styles. Arkta embodies functional interior layouts, additional cabinet elements, as well as matching mirror and storage solutions. In addition to the customisation options for the selected surfaces are certified and meet the highest quality and sustainability standards.
Q: Is it in response to any particular trends?
A: Green living and Eco Design are the current international trend terms in the industry. Green or 'smart' living stands for a conscious lifestyle, and we have ensured our ecological responsibility flows into the customisation of Arkta.
Q: Is there any particular aesthetic theme running through it?
A: The quality finishes and minimalistic details combined with a classic interior design inform the aesthetic. The 10mm filigree frame is a recurring design element in both the countertop and the basins. We have used materials such as light wood in clean shapes and friendly colours with thin countertops and basins that are made from glazed steel and only a few millimeters thick to add a cleanliness to the design.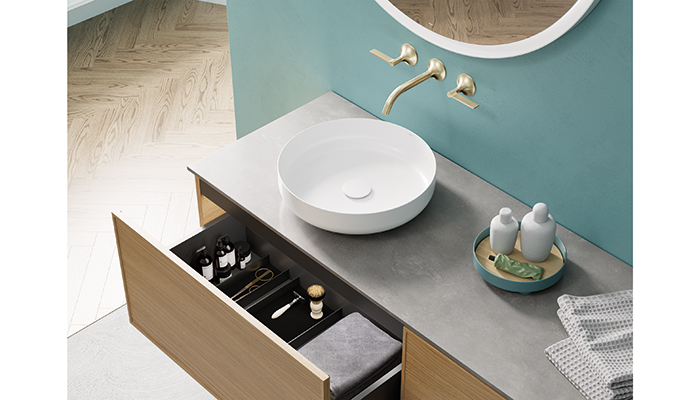 Q: What does it offer bathroom retailers and designers?
A: Arkta offers individual designs with high-quality materials for creating washplaces with personality. Durable and functional in quality, minimalist in shape and colour and natural in terms of its surfaces and materials. Another advantage for bathroom retailers and designers is the possibility to design the room holistically with the same materials available in a partnership with Neolith. As an innovative architectural surface, Neolith which is a 100% natural raw material and fully recyclable, offers a world of possibilities where design, functionality and technology come together.
Q: What support is Alape offering retailers with the latest collection?
A: We offer retailers further support with product renderings, mood board images, bathroom planning data and novelties brochures including; furniture and price books, display handles, and material sample folders. With our documents and materials, we can inform retailers about further benefits, products and services to provide them with new products and specific support. With the new Design Finder, customers can configure various elements to suit their own ideas and specify the design of their washplace. Customers can select different furniture modules, basin positions, and accessories from which they can create a list of the components to navigate their washplace sanctuary.