As SIAMP's UK MD Ashley Shires unveils Pellet at HIX, he reflects on the brand's recent successes and talks to Nicola Hanley about what's coming up next.
It was 75 years ago that family-owned SIAMP began manufacturing thermoplastic toilet seat covers from its base in Monaco. Over the last seven-and-a-half decades, the company has gradually grown into making and distributing a variety of products and systems for WCs, from support frames and flush plates to flushing mechanisms, cisterns and seat covers.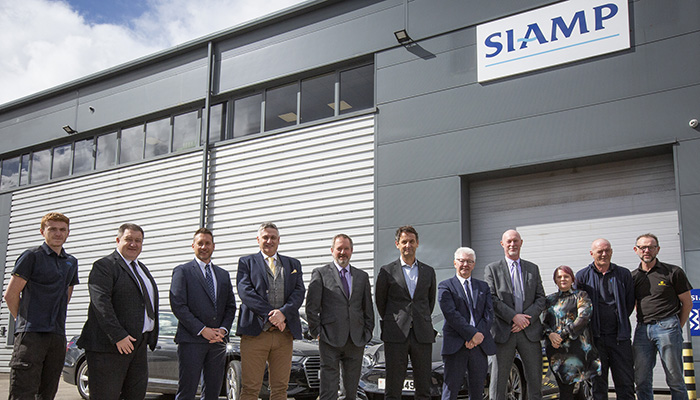 "We now operate in all five continents," says UK MD Ashley Shires. As well as Monaco, there are factories in Brazil, Vietnam, Istanbul, India, Egypt and Russia and two further subsidiaries in Germany and the UK. Although products have been available in the UK since the early 2000s, it was only in 2009 that the UK organisation, SIAMP Ltd, was formed.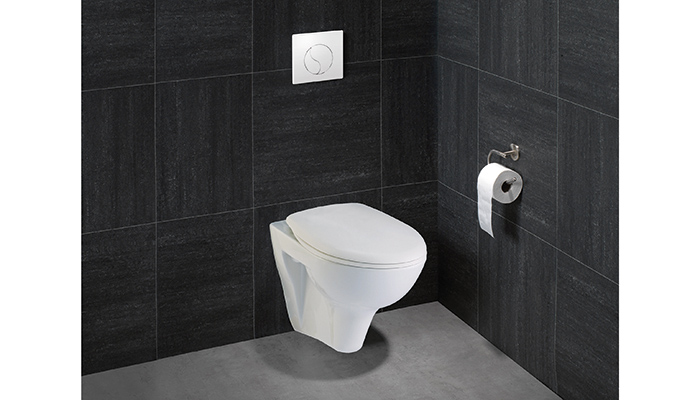 "We were using third party logistics until I joined the business 10 years ago and we got our own warehouse in Oldham in 2013," says Shires. Steady sales growth followed and last year the company moved to a new 9,000sq ft HQ in Stockport with a bigger warehouse, which has taken stockholding from 300 to 600 pallets. "Over the last five years we doubled our sales so we needed pretty much double the warehouse space," Shires explains. "Having this new warehouse has helped us to put more stock in place so we have an extra buffer and we've gained on some of our competitors who haven't been able to satisfy orders as much as we have."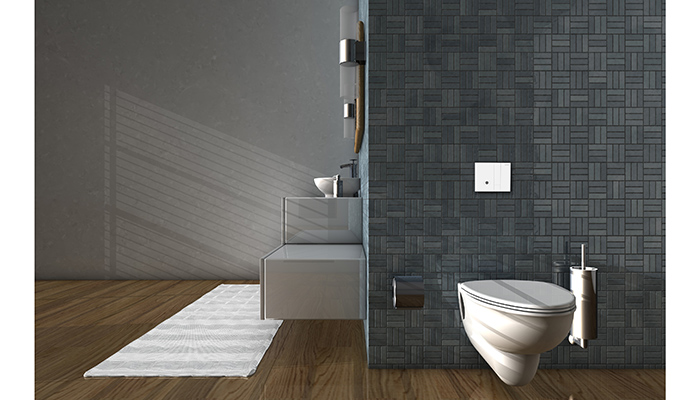 This year, SIAMP UK's turnover is up by around 12% on 2021. "Price increases are part of that but we have definitely still gained some market share," says Shires. Keen to capitalise on its success, Shires is currently looking to double SIAMP UK's sales force and plans are in place to have six in position by the end of next year.
The company is also looking to take a bigger slice of the commercial sector and headed to HIX in November to showcase an inclusive hotel bathroom setting along with a variety of flush plates in customised finishes, which Shires says are becoming increasingly popular. SIAMP UK also used its presence at HIX to unveil products from the Pellet Arsis range after being named as the French brand's exclusive distributor in the UK and ROI.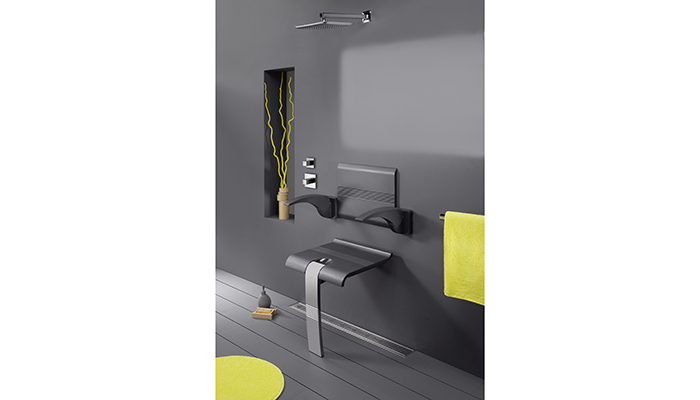 "Pellet is a family business and we're a family business so there were things that connected us," says Shires. "They specialise in grab bars and shower seats but it's more of a luxury product. It's very nicely designed in a good choice of colourways so we're quite excited to have something different alongside our own products. It gives us an opportunity to get additional business from the hotel sector and really adds another string to our bow."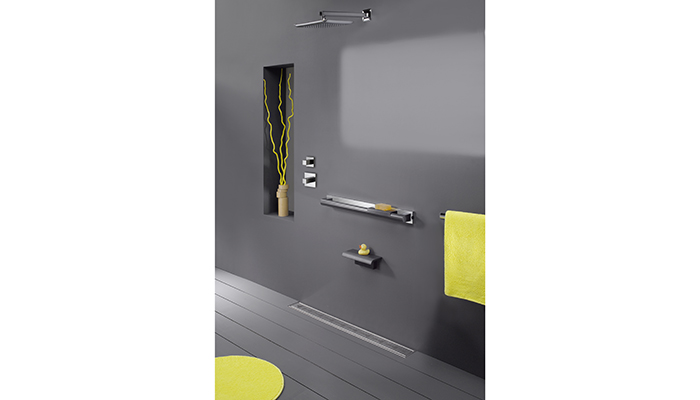 Accessories are something SIAMP UK will be pushing more in the new year, says Shires, as the company looks to refresh and expand the product portfolio. "Covid gave us time to reflect and we've got some good plans in terms of updating products that have been in our range for 15-20 years." Connected products and contactless products are also on the radar. "We already have a few contactless products but we are aware that one of the things from the pandemic is people not wanting to touch buttons so creating a better contactless range is a key focus for us. Historically contactless has always been very expensive, but I think there are signs of that changing."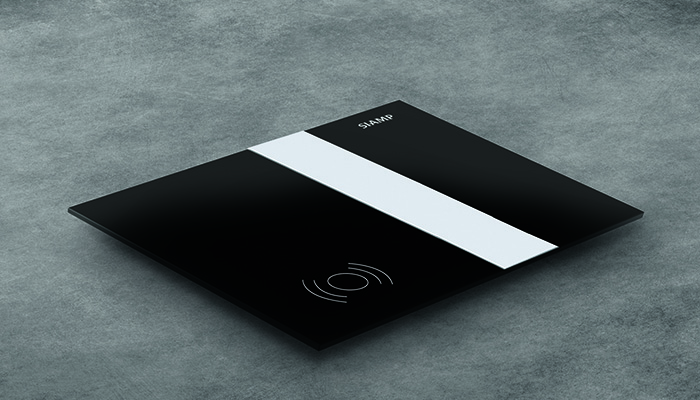 Another priority for Shires remains customer service. "I've been in this industry for 38 years and I was brought up in businesses where the customer is king. So if we get an email that says there is a problem, we're on it straight away. When an order comes in, we pick it, it goes out. We don't file it. We have the philosophy that we will always do the best and be as flexible as possible for the customer. We're proud of being part of a family business that makes quality products and has been around for 75 years. Long may that continue."