Users that @ you are usually trying to get your attention, and there are tools available to help you keep an eye on your name drops with ease – Katrina Bell reveals how to go about making the most of your social media mentions.

After all your hard work creating engaging, fresh social media posts it's important to not just hear the online conversation about your business, but have a clear strategy to manage and quantify the online chatter. We know that a large proportion of consumers now look online for social recommendations for a product or brand, so it's wiser to know what they will find outside of your curated content. With the right skills, you can cut through the noise and take meaningful action every time a social post mentions your brand.

Here are 5 easy steps to monitor and engage with your @mentions…

1. Use existing social network's baked-in notification settings. On Twitter you just have to click the bell icon in the menu and you can see any interactions you have been tagged in.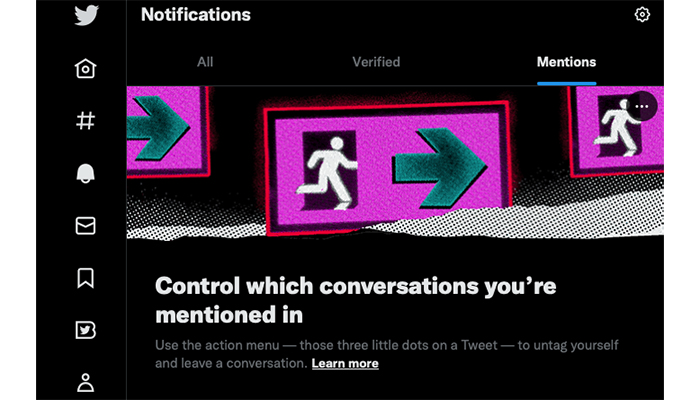 On Facebook, you can find them under 'Activity log – Activity you're tagged in'. All the networks have similar capabilities.


2. Automation doesn't have to be a costly affair. Hootsuite has tools that can monitor Facebook and Twitter by creating a personalised feed for @mentions. From the same suite you can then add keywords and hashtag streams to the software to track everything else. There is a free, 30-day trial available, after which it costs from £89 a month for scheduling, analytics and monitoring.

Social Searcher is considered an easy-to-use option that offers a free, 14-day trial, after which the Basic package costs just over £3 a month. A colour-coded, at a glance panel organises mentions via four metrics – strength, sentiment, passion and reach, allowing you to identify quickly any comments that need immediate attention.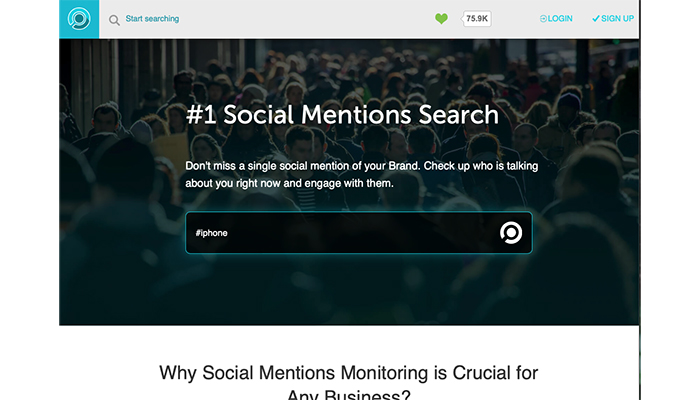 A low-fi approach is to set up Google alerts for mentions on articles or in blogs, however it doesn't have the ability to penetrate the social networks so can be used in conjunction with metric measuring tools.

3. With a specific tag, known as an @mention, you can be confident that the OP has expectations of an interaction with you. As users pivot towards social media as a preferred channel for customer service rather than email or the telephone, you should have a plan in hand to react appropriately.

4. No tag? If there is implicit criticism you don't want to insert yourself too hastily, but rather evaluate if this is a data mining lesson or a customer service lesson. Either way the OP may feel that your intervention is intrusive so weigh their intent as a first principle.

If the postee follows you on one of your socials, this could be a sign that they do want communication but don't have the technical know-how to tag your brand into the conversation. A polite, public enquiry shouldn't be too jarring, unlike sliding into their DMs, which can come off sneaky. Being mindful of context doesn't mean you can't reach out if the post is laudatory and say thank you and we're glad we got things right. For anything not tagged, make a habit of searching for your brand, and its most common misspellings.

5. Speed is key on two fronts. Firstly the person who mentioned your brand may become more frustrated and more vocal the less meaningful interaction they have. Secondly, other potential customers will instantly judge you on how quickly and effectively you manage the situation and provide solutions. Transparency has its ups and downs but with a sold plan going forward, you can be ready for anything.