John Schofield, sales and marketing director at Just Trays, reveals why he believes that showers will be a huge opportunity for the bathroom industry this year, as consumers search for more efficient bathroom solutions, convenience, and stylish wetroom designs, all of which centre around the humble shower.
Recent consumer trend analysis from the Pinterest 2023 'Pinterest Predicts' trend report revealed a huge influx in Pinterest searches for shower-related bathroom inspiration, from 'amazing shower walk-ins,' to 'shower routine aesthetics'. And so, we believe now is the perfect time to start pushing bathroom solutions revolving around the shower to help support sales in the tough 2023 market.
Why are consumers focusing on the shower? There are many reasons why customers are now looking to replace the bath as the formally traditional centrepiece of the bathroom. First and foremost, showers save a lot of space. Not everyone is blessed with a large bathroom floorplan, particularly those living in apartments in city centres, so opting for a shower is a much more compact design solution.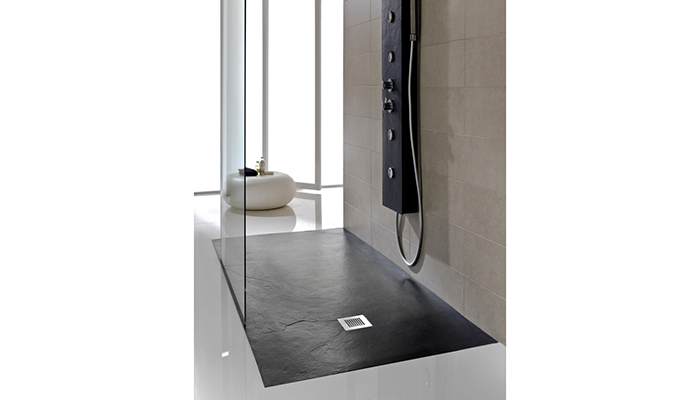 The Pinterest 2023 'Pinterest Predicts' trend report has also shown that Gen Z's and Boomers in particular seem to be searching for 'spa-like' shower room designs specifically for the aesthetic. It's widely known that the bathroom is the sanctuary of the home, with post-pandemic life getting busier and back to 'normal,' and so we expect to see many bathrooms in the UK being transformed into spa-inspired wet rooms, with the shower taking centre stage.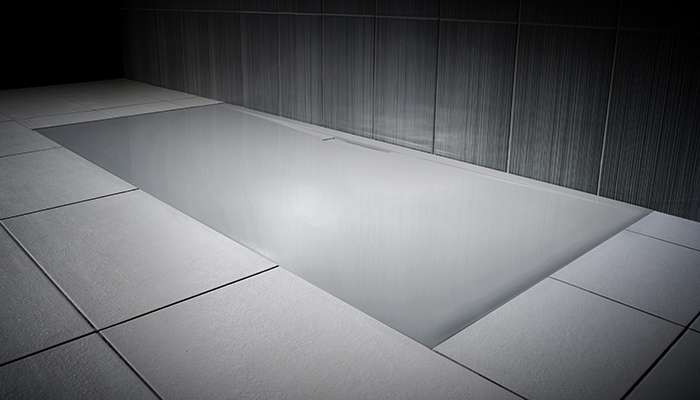 Installing shower trays that are flush to the floor, such as our industry-leading Evolved by JT shower tray, creates minimalistic, clean lines – the perfect solution to creating that sought-after modern wet room effect at home, for a fraction of the price.
To get ahead of the curve this year, we recommend tapping into this trend by ensuring that your portfolio includes a wide range of shower tray sizes, materials, and colours, to offer your customers plenty of options.
My three top tips for tapping into the shower room trend are:
Promotion of added benefits – Many customers sway towards a wet room look to create the overall feel of a smooth and seamless bathroom. It's important to highlight the added benefits to your clientele, from increasing the value of a property to providing full accessibility for the whole family. Low-level 40mm trays can be installed to run flush with tiles, and likewise the 25mm shower decks make that look even easier to achieve when paired with a wet room panel.
Consider sizing – It's important to remember that no one size fits all, so ensure you can offer a wide range of shower trays to suit a range of different bathroom spaces, which will appeal to a larger market and wow your client. We offer a bespoke service for our Softstone by JT trays, where our team create a perfect showering area using a personal CAD diagram service to make every possibility achievable.
Solutions built to last – Clients will be looking for a trusted shower solution that is durable and to a high standard. Developments in shower floors such as anti-slip, soft cushioned floors continue to give the design aspiration in conjunction with the installation confidence that they require. JT trays are available in a new-production format in which the anti-slip properties are built into the acrylic skin for the tray, meaning an enhanced life cycle, whilst still delivering the same colourless high-level slip resistance.
For more information about Just Trays, click HERE.