Shaun Barker, assistant product manager for Häfele, explains how lighting systems can work to transform a design, as well as offer enhanced functionality for the end user.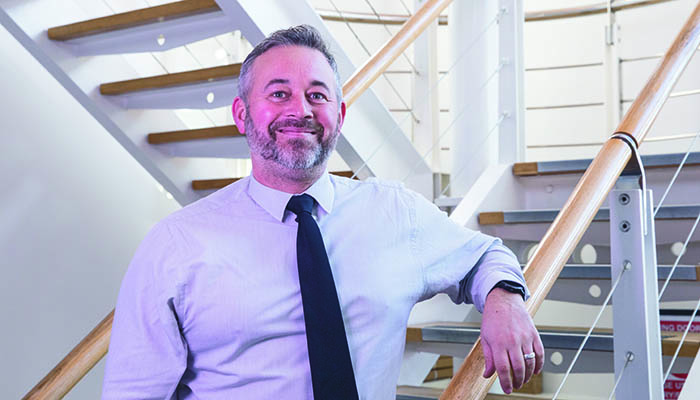 Our homes have never had to adapt to the extent they have during 2020. With a surging demand for increased functionality, homeowners are seeking ways to make their properties more flexible and more enjoyable, knowing that comfortable surroundings are essential to our wellbeing as we spend an increased amount of time within our properties.
Lighting is increasingly being used by designers and planners to balance room dimensions, create better spatial orientation and highlight key features, becoming critical to how a space operates as well as to how it looks and feels. So intrinsic is lighting to the enjoyment of our homes, that it is essential kitchen and bathroom designers consider its placement, uses and capabilities at the very earliest stages of crafting a room's blueprint and theme.
Well-considered lighting designs and installations evoke positive reactions from us; they calm, motivate, inspire and even enliven our mood. So, when we're using our home for a variety of reasons – from working at home, exercising, learning and relaxing – it's essential to have a lighting scheme and complementary technology that can create the perfect conditions for every room, mood or activity.
Lighting alone serves to illuminate our homes but, as part of a wider design scheme, layering different lighting techniques achieves more. Accent lighting highlights specific features within a room, while spotlights focus the eyes on a specific area, highlighting interesting objects or acting as pathfinders. Task lighting – often in strip form – ensures we can use work areas for their main purpose, while ambient lighting helps us achieve a specific mood and can make our spaces feel bigger or cosier. Layering lighting strikes the perfect balance of function and comfort.
Customers are not only thinking of the practical uses of lighting – such as where to position it and what type of lighting to use – but how the lighting system can marry up to a room's aesthetics, too. For example, concealed switches can be installed into wood, glass or stone – the materials used to make up key pieces of furniture in a space – so they are totally hidden from view. Additionally, lighting systems that combine with sound technology are in demand for their ability to blend both worlds seamlessly together. Furniture can be made beautifully complete with an invisible sound system, while controls can also be integrated to power TV lifts, electric sliding doors and more.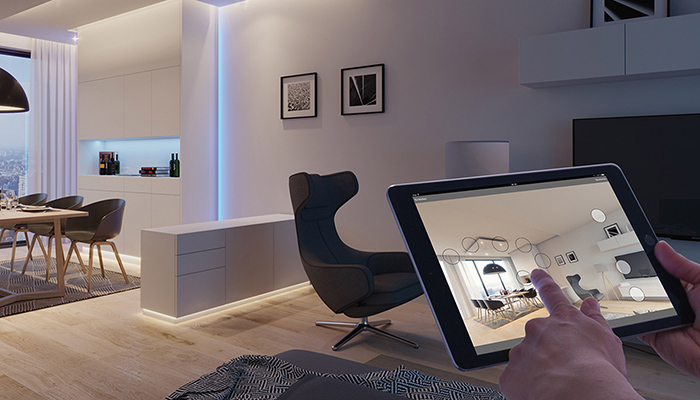 Smart technological LED systems enable ease of control via apps, wireless switches or voice control, giving the user full command over all aspects of their lighting. Offering a complete RGB colour spectrum allows users to set their own colours and brightness of the lighting in their room for a truly personalised experience.
Whether room lighting is static or built into fitted furniture – such as mirrors, worktops, kitchen cabinets or coving lights – the right light, colour and placement can make all the difference. Lighting is a fundamental part of life; one that noticeably affects our wellbeing and has the power to influence our mood. Implementing a lighting plan which uses technology to achieve this, and which helps to maximise space even further, will help a homeowner gain even more benefit. The trick to learn how to achieve this, without the homeowner ever discovering how much skill and expertise was required to put it into place.
Häfele's Lighting Design Service
Häfele's free Lighting Design Service supports kitchen studios, who can submit plans to Häfele's designers, who will then create bespoke lighting layouts on their behalf. Häfele works with the kitchen studio team to understand the end user's requirements, ensuring a balance between furniture lighting and other lighting elements in a space so they complement one another and put lighting at the centre of kitchen design. Then the Häfele to Order service can be used to bespoke cut LED lighting in line with the plan, which is then assembled, packaged, labelled and delivered ready for installation.