As Ripples celebrates its 35th anniversary, MD Paul Crow tells Amelia Thorpe how the family-owned franchise operation is continuing to adapt and thrive in a changing market.
When Roger and Sandra Kyme opened their first Ripples bathroom showroom in Bath in 1988, it was considered a radical departure from the trade counters of the time. "Right from the start, the business has been focused on personal service," says MD Paul Crow, 52, who – with wife and sales director Nicola – now runs the company founded by his parents-in-law. "At that time, people, in the main, bought through their plumber, which meant that they missed out on the showroom experience."
Today – and as the family-owned company celebrates its 35th anniversary – Ripples runs a franchise operation with some 15 showrooms, with a new one in Truro opening imminently. "There will be 20 by the end of the year, if not sooner," says Crow. "Showrooms in the East Midlands, Kent and West Sussex will be opening shortly." Each franchisee pays an initial £40,000 fee plus 5% commission, in return for which he obtains the right to a trading area for a 10-year period, plus the benefit of Ripples marketing and training activities, and of the trading agreements between Ripples and its suppliers. "Franchisees usually turn over between £600,000 and £800,000 each per year, and they usually do so within 3 years of trading," he notes.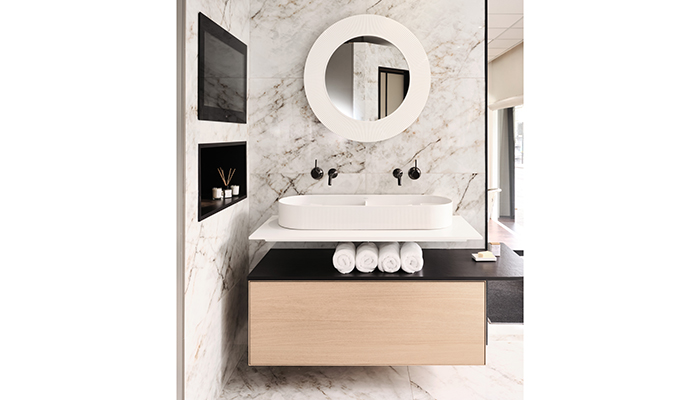 "We've always had a narrow focus," explains Crow. "If our mother's friend came in, we ask ourselves what would we want to be like? How we operate, present ourselves and work – it's always based on that customer." The 'typical' Ripples customer is the empty nester in their fifties and sixties.
Ripples now offers a more extensive showroom design service as part of its franchisee fee, including producing 3D models and fit out, from building internal walls to fitting tiles and products to the displays. "We recognise that the most important part for us is finding the right partner and that partner may or may not have the large amount of capital required to refurbish a showroom to the standards required, so we made the decision to invest more money into the launch of the showrooms," says Crow. "This is a huge saving to the franchisee."
"Franchising is more viable today than it's ever been," he continues. "According to a recent Nat West report, it's a safer investment because of the return rate and reduced failure rate." (According to the 2022 report commissioned by the British Franchise Association and Nat West, around 97% of franchisees have reported turning a profit for more than 20 years consecutively. New showrooms have an instantly recognised brand, he adds. "Consumers are now so driven by wanting confidence in who they are buying from and that's on offer from day one. The last three showrooms we've opened (in Southport, Saffron Walden and Towcester) have all traded very successfully from the moment of opening."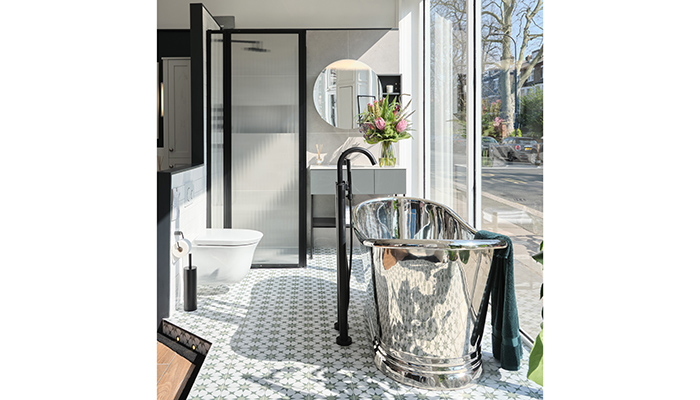 Another change is speed, driven by the likes of Amazon who have raised expectations of turnaround times. "Now we're producing mood boards, lighting plans, elevations – all the things that help a customer understand the design at a level that is much more intensive and we've got to get to that point quicker than we've ever had to before," he says. Designers use a combination of hand drawn visuals and CAD software.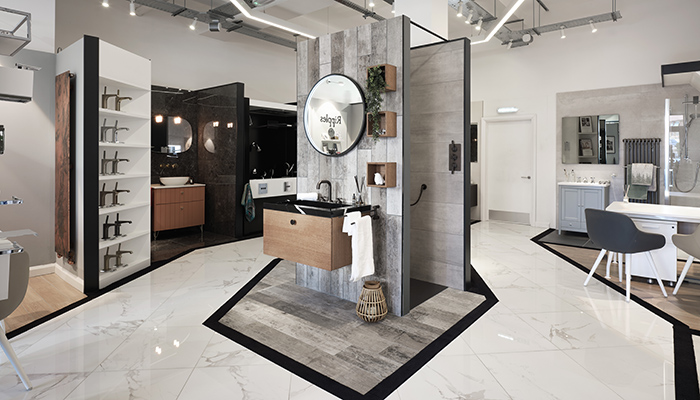 Also afoot is a major reduction in space for new showrooms. While the original showroom in Bath is 5,500sq ft, today's newcomers are more likely to be around 1,000-1,200sq ft and divided into three zones: a smaller display area, an interactive consultation/presentation zone with tile and finish samples, and a relaxation area. "Customers have usually viewed our portfolio on the website before they come in, so we need less space in the showroom to prove what we can do, and, as property gets more expensive, this layout works much better for us," he says. "Our goal is to focus on the quality of our product and design service, and be as specialist about bathrooms as we possibly can be."