As home entertaining has increased in popularity, consumers are now after cool wine-chilling solutions as an integral part of their kitchen design – Sally Smith takes a look at the latest products on the market.
Wine coolers are fast becoming an essential kitchen appliance, as consumers are now preferring to enjoy a chilled glass of wine in the comfort of their own homes, and this has been reflected in retailer sales of dedicated wine fridges increasing significantly in recent years.
In fact, Rangemaster saw wine cabinet sales rise by 50% throughout the pandemic period. Robert Stein, product manager for appliances at Rangemaster, says: "The wine cabinet and cooler market is performing well – people are definitely investing more in appliances that help them entertain guests. To help secure a sale retailers should always highlight to potential customers that wine is particularly susceptible to light and heat. The UV-filtered glass door of a wine cabinet protects the wine from sunlight and also helps to maintain a steady internal temperature."
The Wi6161 Sense Premium Undercounter Wine Cooler from Caple has dual temperature zones. "Wine coolers come with additional features such as no-frost cooling technology, UV protection, and touch controls, which enhance the overall quality of wine storage. Retailers should also highlight the efficiency of wine coolers in comparison to storing wine in a regular refrigerator," says Gemma Rees, Caple's marketing manager.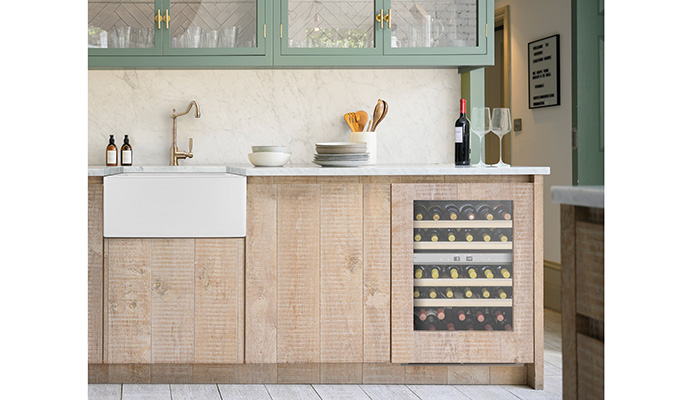 Hugo Prado, regional communications brand manager for Liebherr UK, adds: "If retailers are better educated on the genuine benefits a dedicated wine fridge can provide, they will have far less problems upselling it to the customer. There has been extensive research and development around the ideal storage, temperatures, optimum air quality, ways of protecting wine from harmful UV rays and disturbances that 'shake-up' sediment."
Jo Jackson, product manager at Fisher & Paykel, agrees that it's vital to get across to potential customers the USPs of a wine cooler. "Explain to them the importance of temperature control when storing their wine, as significant temperature fluctuations can significantly affect the taste of wine over time. If storage temperatures are excessively high this can reduce the wine's aromatic elements, speed up maturation and if too low can prevent wines from developing to their full potential," Jackson adds.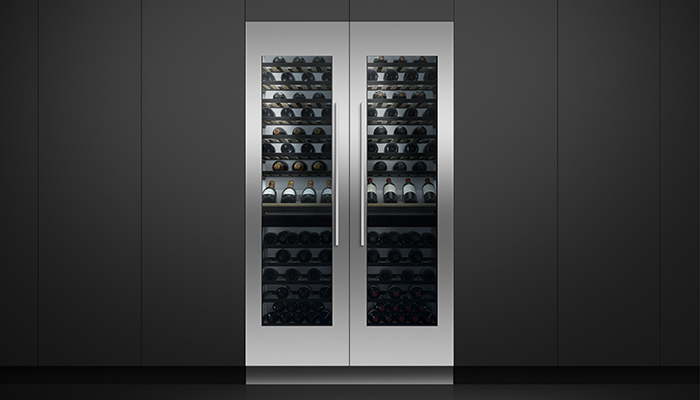 Customers who are looking to invest in these mid-to-higher range appliances prefer to see the range models on offer in the showroom. Anna Batten, product manager at Smeg says: "Whether customers are looking to store a small or large collection of wine, it's vital retailers explain the innovative features that are available; such as UV-protected glass to prevent sun damage, vibration-free motor that does not disturb the sediment found in wines, and charcoal filters to prevent any cooking odours from tainting the cork."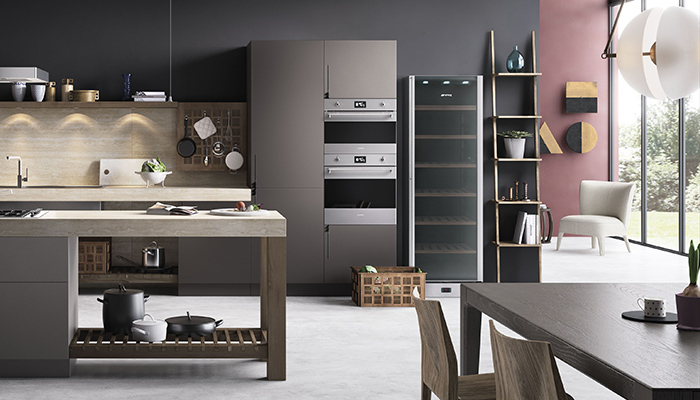 If a wine cabinet is to be an integral part of the kitchen design, ideally it needs to match other appliances. Ricky Davies, MD of Sub-Zero & Wolf UK & Europe, says: "One of the stand-out USPs of our wine coolers is they can be paired with our full-size and undercounter refrigeration range. Our undercounter wine cabinets have also been making their way out of the kitchen and into other areas of the home; pool houses, studies, dressing rooms and even bathrooms."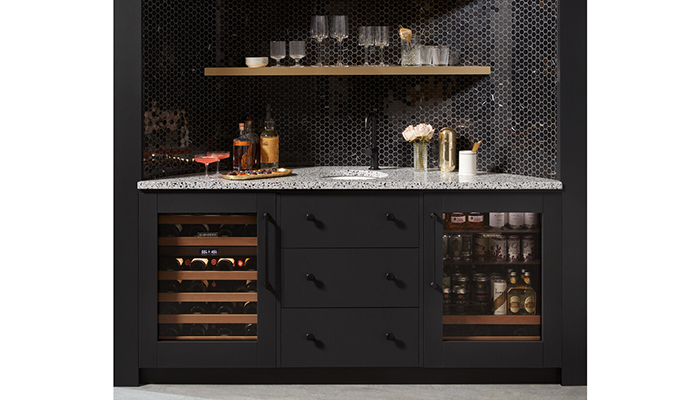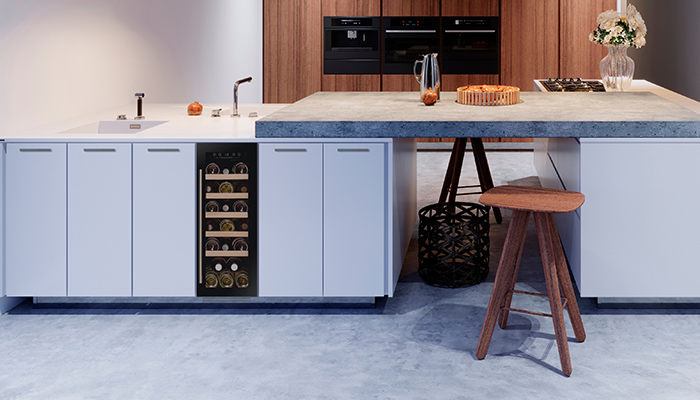 And it's not just about storing wine – for some customers a kitchen design needs to cater for presenting and serving chilled wine to guests. The Kaelo wine chiller creates the ultimate wow factor in a kitchen. Kaelo's inventor and founder, Kevin Jabou explains: "The key function of our product is to maintain the original temperature of a bottle of wine when you have opened it. We've noticed home bars are a real trend and part of that is having a fully stocked wine fridge, and next to it a perfectly chilled bottle housed in our integrated 'Crown' unit within the kitchen island."
And finally, if your customer likes to party this Accessory Trough from The 1810 Company is the perfect kitchen island accessory.