With hygiene currently at the forefront of everyone's mind, it's no wonder that solid surface materials such as Hi-Macs and Corian are enjoying a moment in the spotlight. Smooth, non-porous and waterproof, they are easy to clean and maintain, and also highly stain and scratch resistant. Added to that, their pliable properties mean they can be used to create join-free installations, and while this makes them ideal candidates for kitchen work surfaces, they are also perfect for bathrooms.
"We use Corian and other solid surface brands extensively in hotel bathrooms and this has inspired us to launch exclusive products next year aimed at small bathrooms with integrated furniture and shower enclosures, featuring Corian," says David Osborne, CEO of Roman. "This innovation works brilliantly in small spaces yet delivers large showering areas, creates a stunning centrepiece for more opulent bathroom designs and eliminates the 'uncleanable' joint or gap while solving sealing issues between a vanity top and a shower enclosure. Roman's exclusive launches will not only look fantastic but the 'integrated' design is great for usability and cleaning – plus materials like Corian are extremely durable."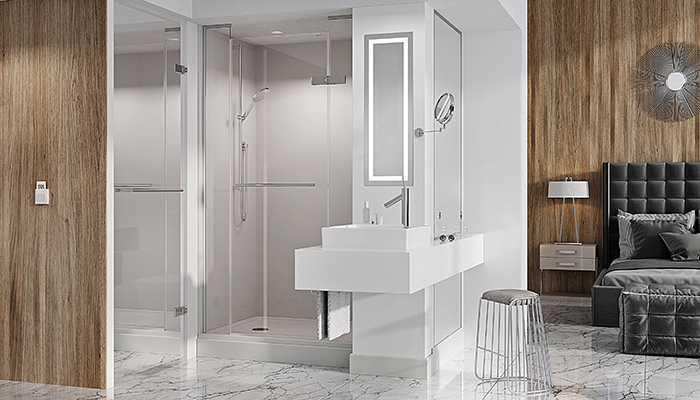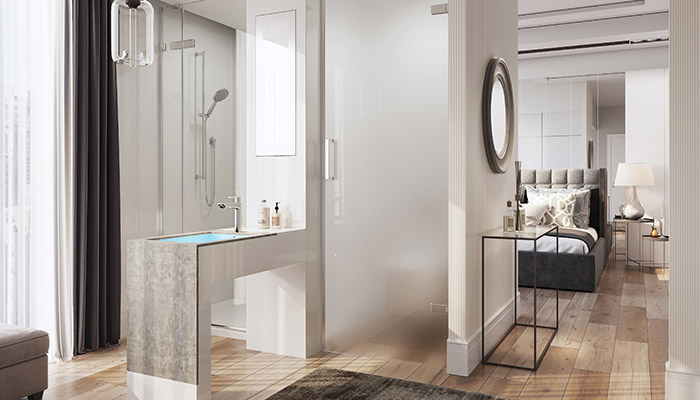 "The sophisticated blend of natural minerals and thermosetting acrylic polymers results in an extremely flexible, durable, non-porous surface, perfect for use within the bathroom," agrees Doyeon Kim, marketing associate of Staron. "Completely seamless, no mould or bacteria is able to build up, ensuring an easy to clean and extremely hygienic surface choice."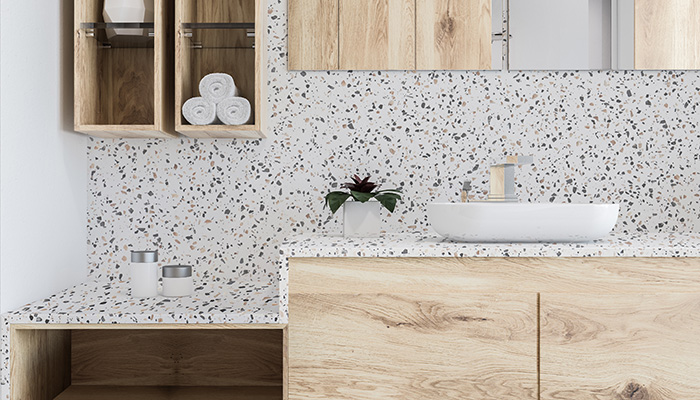 The surfaces are also pleasant to touch – another advantage in a bathroom environment.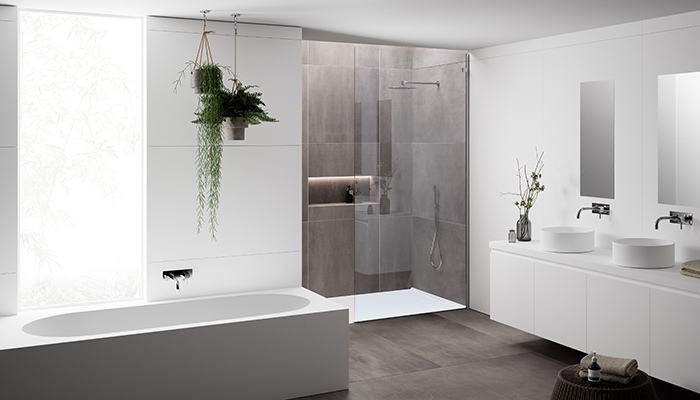 But it's the freedom that thermoforming materials give to architects and designers when it comes to bespoke projects that is their main advantage, as they can be heated with a pre-heating oven or a heating press and then moulded into any shape, including seamless curves. In fact, according to Hi-Macs, creative minds such as Zaha Hadid, Karim Rashid, Marcel Wanders and David Chipperfield have all completed projects using the solid surface material. Added to their thermoplastic capabilities, they are relatively easy to work with and can be sawn, routed or drilled using woodworking tools.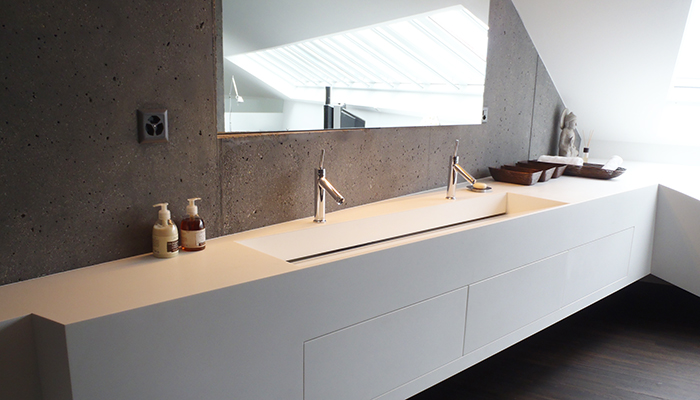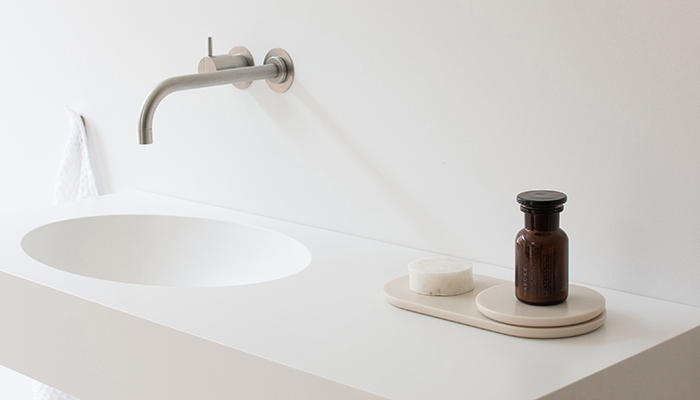 The scope for designers to produce unique pieces is limitless, as seen in this ambitious bathroom project with a Cleopatra bathtub. Situated in a period property with an overhanging niche, the bath appears to have been cut from a solid piece, but in fact makes full use of Hi-Macs' thermoformable properties to blend in with the surrounding walls.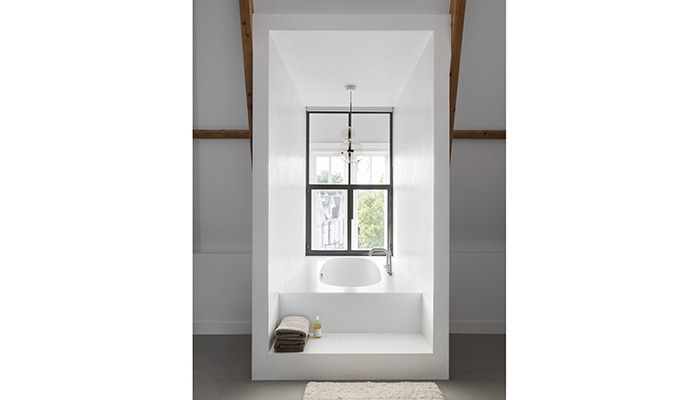 For David Osborne, looking ahead the possibilities are endless for creating what he describes as "a synthesis of seamless, spacious and beautiful bathroom architecture." He also believes that the next step will be to explore the limitless potential of colourful solid surface materials. "We are continuously looking for new innovative ways to expand our use of Corian, so watch this space!" he says. "The on-trend 2021 bathroom in terms of colour and materials is certainly way ahead of the traditional bathroom suite."