As Callerton celebrates its 40th anniversary, we talk to CEO Dawn Short about the launch of the Concepts initiative to help designers to create a unique and tailored kitchen design, and hear her thoughts on the future of the industry.
Q: Tell us about Concepts – what advantage does it offer the kitchen specialist?
A: Conceptss offers several advantages to design-led kitchen specialists. By combining various design elements, including doors, features, finishes, cabinets, and signature pieces, Concepts provide a holistic approach to kitchen design, allowing kitchen specialists to offer a wide range of options to their clients. The six initial Concepts launched by Callerton – Origins, Legacy, Boutique, Elemental, Lifestyle, and Vision – enable retailers to quickly understand their clients' needs, showcase products, and develop their understanding of the brief. Additionally, the unique A3 Concept Cards and the new website offer a convenient and accessible way to present and discuss ideas with clients. By using Concepts, kitchen specialists can streamline their design process, increase efficiency, and provide their clients with tailored solutions that meet their unique requirements.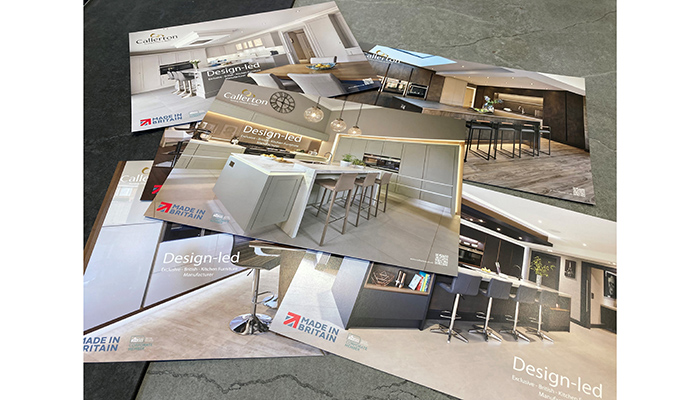 Q: What support does Callerton offer its retailer network?
A: Callerton offers support to its retailer network, particularly in the area of displays. The company invests significant effort in demonstrating the quality of their furniture and the level of design and detail. This is key to helping clients understand the possibilities open to them. Additionally, Callerton provides ongoing training and education to its retailers to ensure that they are up to date and comfortable with the product offering. This support helps retailers to provide a high level of service and expertise to their clients, leading to increased customer satisfaction.
Q: Why do you think it's important to engage with education and training?
A: Engaging with education and training is important because it helps to improve skills, knowledge, and performance, leading to increased productivity, profitability, and customer satisfaction. Callerton's training program consists of 12 modules that cover various aspects of kitchen design, including finances, process, and real projects. By providing a comprehensive training program that combines short videos, live in-person or online sessions, and ongoing support, Callerton ensures that its retailers have the necessary skills and knowledge to provide the highest level of service to their clients. By investing in education and training, Callerton is able to improve the quality of its products and services and maintain its competitive edge.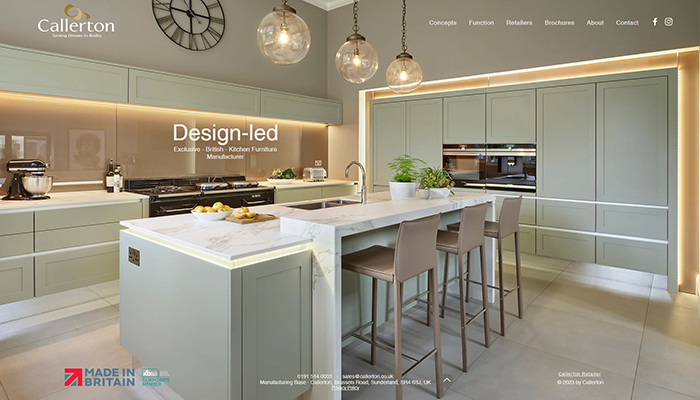 Q: How can kitchen specialists help to inspire the next generation of professionals and why is it important that they do?
A: Kitchen specialists can inspire the next generation by sharing their experiences, knowledge, and passion for the industry. By telling stories of transformation inspired by kitchen design, they can help young people to understand the impact that good design can have on people's lives. Additionally, by supporting apprenticeships and the development of design technicians, kitchen specialists can provide a pathway for young people to enter the industry and develop their skills and knowledge. By inspiring the next generation of professionals, kitchen specialists can ensure the long-term viability and success of the industry.
Q: What's next for Callerton?
A: As well as investing in our manufacturing base and expanding our retailer network, we're also committed to sustainability. The company has recently invested in a biomass boiler and extraction system, which enables it to generate energy from waste wood and reduce its carbon footprint. This investment reflects Callerton's commitment to sustainability and its efforts to reduce its impact on the environment. By adopting sustainable practices, Callerton is not only contributing to a healthier planet but also ensuring the long-term viability of its business. As the demand for sustainable products and services continues to grow, Callerton's commitment to sustainability will enable it to remain competitive and meet the evolving needs of its clients.