Egger has introduced the next generation of its PerfectSense collection – an affordable matt surface with a chipboard core and anti-fingerprint technology. We spoke to Alex West, Egger UK's product manager, to find out how PerfectSense TM9 will support furniture and interior design in the future, and meet market demand for affordable matt surfaces.
Q: Tell us about PerfectSense TM9
A: We are excited to introduce PerfectSense TM9 to a wider market. It combines state-of-the-art UV lacquering technology with a carbon negative chipboard core to produce a cost effective surface that has a high-end look. Our customers are still seeing a demand for durable matt finishes for their projects and product ranges – TM9 is the answer! Its chipboard core is easy to process and the surface is antibacterial, anti-fingerprint and easy to clean. We use Excimer technology which elevates the surface texture, resulting in a silky smooth matt surface that is warm and velvety to the touch.
Q: Matt surfaces are a huge trend for 2023 – what makes PerfectSense TM9 different?
A: Most matt surfaces in the market come with a high price tag. Thanks to the chipboard core of TM9, we have been able to keep the cost down and offer a more affordable solution. Aimee Fletcher, our UK Design Manager, and the team have chosen ten of our most popular uni colour decors with the addition of some on-trend greens. It is a contemporary palette that will blend with multiple styles.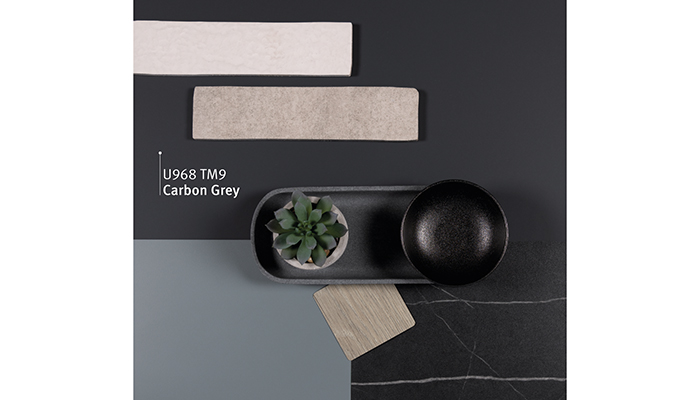 Q: What are the benefits of its chipboard core?
A: The chipboard core of TM9 is just one of the reasons the product is so affordable. 34% of a panel is made from recycled wood, with a further 37% made from sawmill by-products. A key feature is that TM9 can be recycled along with other household wood waste at local waste recycling centres after use. Therefore, the carbon that is absorbed by the tree during its growth is stored in the wood-based panel for generations to come. We pride ourselves on producing first-rate chipboard with a smooth surface. This is vital when it comes to producing a matt surface, as we need a high-quality surface to laminate the top layers of the product to.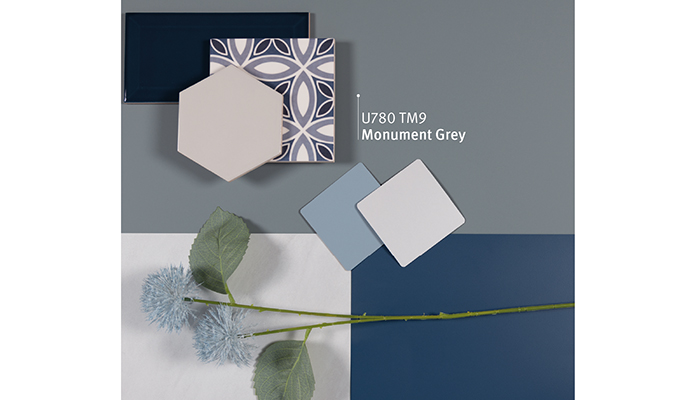 Q: Where do you expect to see PerfectSense TM9?
A: Matt surfaces have increased in popularity, first emerging at shows like the Milan Furniture Fair in 2013 through the use of sand blasted glass, since then, it's the technology behind the surface texture which has seen the greatest progress. Technological developments have enabled us to develop matt surfaces for the mass market, improving performance characteristics to ensure solutions are available for both vertical and horizontal application, including high-traffic areas like kitchen worktops. PerfectSense TM9 has been designed specifically for vertical solutions, so it can be used for a variety of applications, including frontals, end panels and carcases.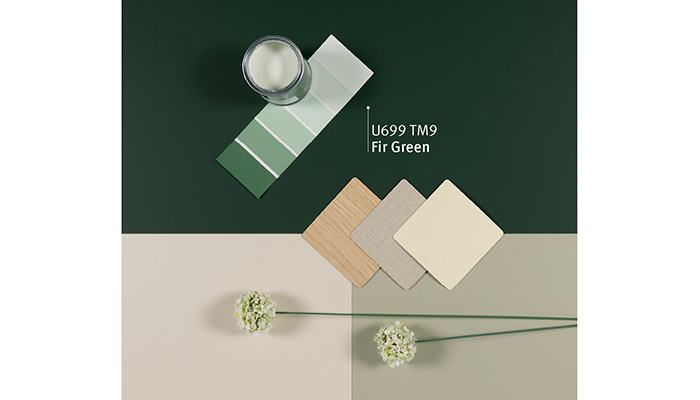 Q: What has customer feedback been like so far?
A: Feedback from the market so far has been very positive, we cannot wait to see PerfectSense TM9 being used in homes and commercial spaces across the UK. All of the decors are available now and are easy to access via our nationwide network of distributors. It is vital that we keep evolving our products to meet the needs of our customers, TM9 is just one of many examples where we are responding to customer demand.