Blake & Bull is offering a re-manufactured option for the much-loved Aga cooker – and an opportunity for retailers, says owner Matthew Bates. He tells Amelia Thorpe all about it.
With a background in farming and a graduate of Kings College London, Matthew Bates' road to reimagining Aga cookers is an unusual one. "I always wanted to run my own business, so I started cleaning ovens," he says. "Gradually, customers began asking me if I could help with their Agas, so I said 'yes' and then worked it out."
His 'can-do' approach paid off – the phone kept ringing and eventually, he sold his oven-cleaning business and set up Blake & Bull in 2017 to focus on refurbishing, re-enamelling and converting Agas. He also taught himself the rudiments of ecommerce whilst helping his wife, Sarah, set up her Britten Weddings business – and began also selling Aga accessories, from pans to drying racks that take advantage of the Aga's radiating heat. Today, Bates, 42, heads a Wiltshire-based team of 40. "We are hoping to hit £6million turnover in the next 12 months," he says.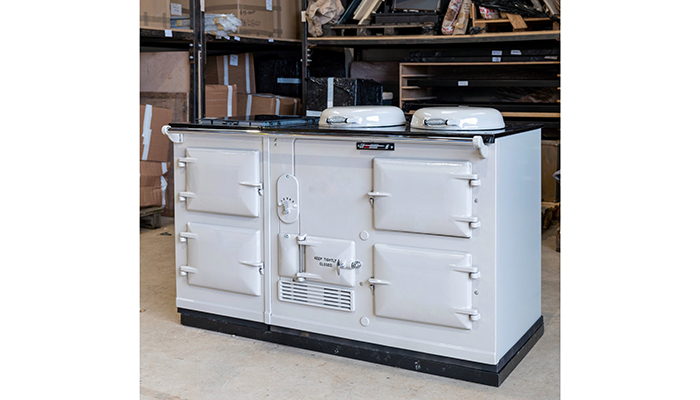 Much of the business comes from refurbishing almost any Aga cooker made since 1941, and by converting oil, gas and solid fuel Agas to controllable 'eco-electric', designed to save money on running costs and reduce carbon emissions. "Converting a 4 oven oil-burning Aga to electricity will save the planet about 5 tons of carbon a year, which is about equivalent to what 15,000 mature trees absorb in a year," he says.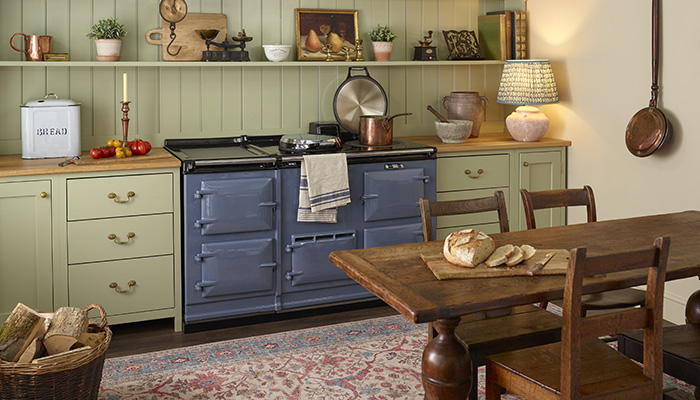 But what Bates really wants to talk about is his offering of 're-manufactured' Aga cookers, which he believes offer an opportunity for kitchen retailers. These are original cookers re-manufactured with the new eco-electric systems. "We refer to them as 're-manufactured' rather than 're-conditioned', because the process we go through is to make them as new," he explains. There are three models available: Heritage style, first designed in the 1930s, Classic from the mid-20th century, and Modern, dating from the 1970s. Each model is reassembled from newly conditioned recycled components and selected new parts, and re-enamelled in a choice of 65 colourways. "Yes, there are other companies that recondition Agas, but nobody else is doing the things that we do – like adding new door backs in long-lasting stainless steel," says Bates. "Our attention to detail makes us unique."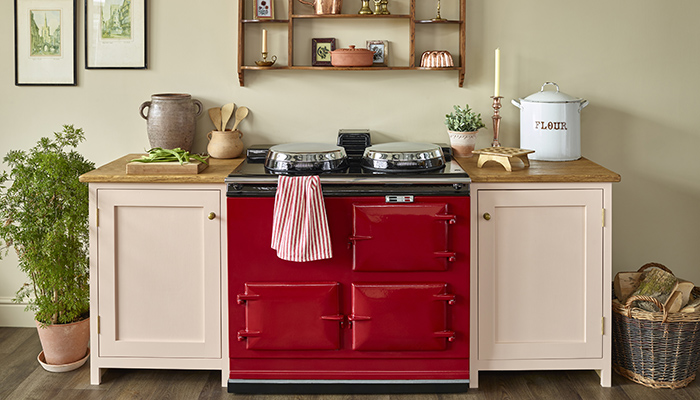 Bespoke kitchen company Heaven & Stubbs has recently taken on the Blake & Bull offer, installing re-manufactured Agas in both its showrooms. "Howard [Stubbs, director of Heaven & Stubbs] came to us because he knows our service levels, knows that our re-manufactured Agas are built on site so can be installed in tricky locations where fully assembled models can't, and that he's not going to have annoyed customers blaming him if things go wrong," says Bates. "If I were a retailer, the one thing I would want to know is that I'm not going to get shouted at by clients. We are about getting the job right, so that the retailer gets no blow back. And retailers can make a comparable level of margin as if they were selling new Agas."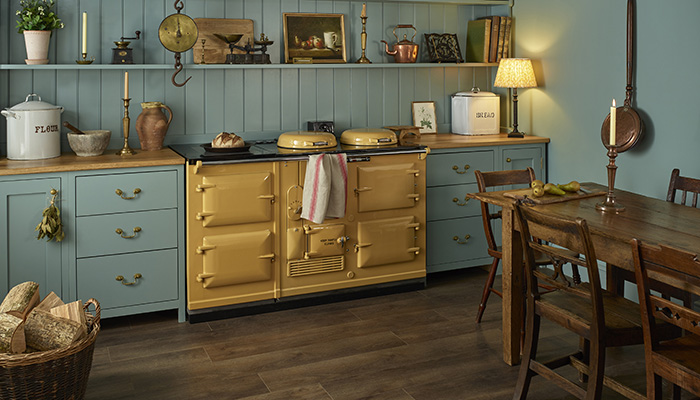 The next step is the opening of a brand-new workshop, next door to its existing one, taking the total workshop space to 8,000sq ft. But does the world really need Agas anymore? "I think many of us have a great deal of affection for them," says Bates. "When it's wet and cold outside, you'll often hear people say, 'I can't wait to get home and have a cup of tea by the Aga', which you'll never hear about a built-in oven!"