Amir Reske, managing director of Caesarstone UK & EMEA, discusses how the producer of engineered quartz surfaces has noticed a change in consumer behaviour this year when it comes to kitchen refurbishments.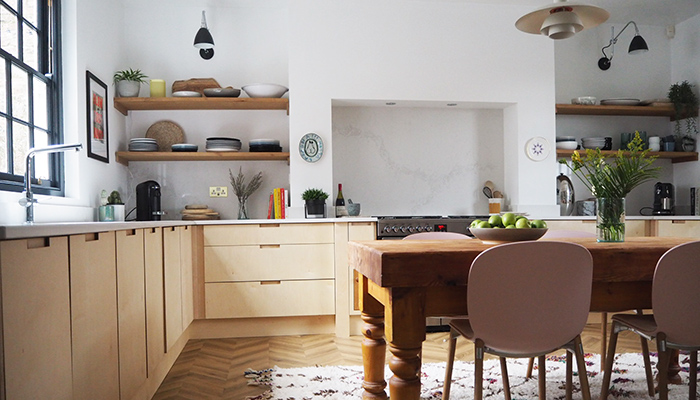 The kitchen is the most complex room in the house to design and while we'll spend more on refurbishing this space than almost any other room, budgets can quickly get stretched if you're not careful.
Given the current economic climate, it's no surprise that consumers are ensuring they spend money where it will deliver most value. We're seeing more and more upcycling of cabinets and doors, with a higher spend being put towards investment pieces, such as the work surface and other key items, such as brassware and appliances. Increasingly, homeowners are concluding that a careful refurb should add future value as well as deliver an immediate aesthetic gain, without disrupting the main body of the kitchen.
We touch and use our work surfaces more than any other element of the home. In fact, a kitchen surface takes up the second biggest surface area, second to the floor, and therefore plays a huge part in the overall design. An update brings immediate impact. Being one of the more permanent features in the kitchen, the worktop needs to be designed to withstand everything that's thrown at it, while continuing to look as beautiful as the day it was installed. This is especially important given that for most of us, the kitchen increasingly is a multifunctional space for the whole family and an entertainment venue, when restrictions allow.
With all of this comes a strong consumer desire for quality materials, design aesthetics at good value for money. Factors such as ease of use, hygiene and durability come into play here, coupled with known and respected provenance of the worktop brand that is being installed. Consumers want to invest in a kitchen product that is safe to use and won't quickly become obsolete.
Journalist Lisa Dawson's kitchen is the perfect case study to highlight smart ways for revamping a kitchen, without compromising on design. During her project, Lisa decided that the existing kitchen cabinet carcasses from Howdens were in perfectly good order and in no need of being replaced. Instead, she replaced the doors and decided to invest in a premium branded work surface throughout. Her hero product is the subtle and elegant Calacatta Nuvo Quartz surface from Caesarstone, pictured here.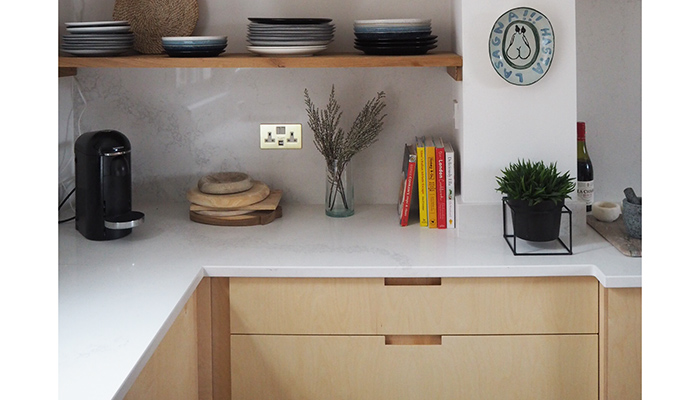 UK quartz market share has been growing over the past decade at the expense of all other materials. Its combination of technical performance coupled with a now unrivalled range of colours and designs make it the go-to choice for most kitchen renovations and refurb projects. Good quality branded quartz surfaces are safe to use in the homes, hardwearing, easy to clean and beautiful to look at. Leading brands such as Caesarstone spend considerably on the consumer buying and design journey, aftercare customer support and on R&D and their technical prowess will be evident in the internationally recognised certification that are readily available to support their products.