Providing the means to keep a bathroom environment clutter-free is key to the ultimate success of the design, so no matter how big or small the space is, excellent storage is a must. But a compact bathroom is going to be used just as much as a spacious one, so the storage elements within it need to be able to multitask and work that much harder.
"Bathroom cabinets offer not only great storage solutions, they can also be a form of illumination too," says Keuco country manager James Sketch. "There's a saying 'one size fits all' but in the case of the Royal Modular 2.0 from Keuco (pictured above), it's one cabinet to fit all sizes." The mirrored cabinet comes in widths from 500mm to 2100mm, can be recessed or wall mounted, and features secure power sockets, USB ports, and a magnifying cosmetic mirror.
Mike Bennett, consumer marketing manager at Geberit, agrees. "Mirror cabinets are a smart solution – as well as housing additional shelving, many products like Geberit's Acanto cabinets also include a host of features like a magnifying interior mirror, LED lighting, power outlet and USB port, bringing the ultimate beauty centre into the bathroom," he says.
While storage is essential, avoiding overcrowding a confined area is key. "Vanity units hide unsightly pipework, while wall-hung products keep the floor clear and create the illusion of more space," says Martin Carroll, MD of Duravit UK.
The internal configuration of units is also important to consider to ensure they work as hard as possible within the bathroom layout.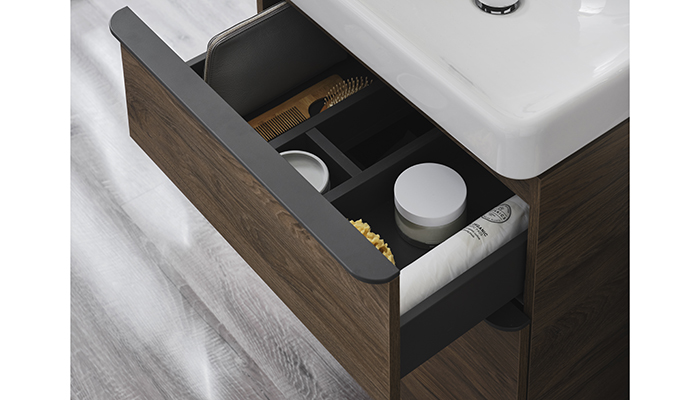 The market is awash with well-designed compact products that have been specifically created to help free up space, allowing retailers to present clients with a wealth of options.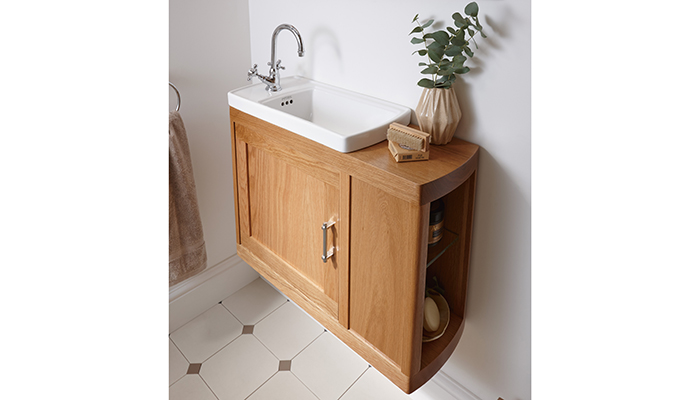 Fitted furniture can help give the illusion of more space by creating a seamless look. "At Utopia we often say that fitted furniture is the best solution for awkward, cramped bathrooms as it streamlines the space and hides unsightly features," says Helen Clark, head of marketing for Utopia Bathrooms.