With the footprint of the average bathroom on the decrease, RAK Ceramics is on a mission to ensure that even the smallest of spaces can be big on style. We talk to renowned Italian designer Giuseppe Maurizio Scutellà about the launch of the brand's latest collection, RAK-Petit.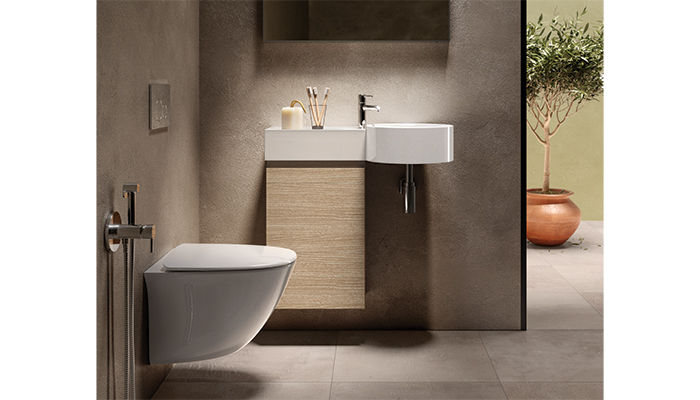 Tell us a bit about yourself and your design history
I have always had a strong propensity for art and creativity in general, since I was very young when I used to love drawing comics. But my studies took me in a different direction as I sought stability, and for 30 years I worked in Research and Development by day, using my evenings to work on my art and develop design proposals. In 2008 I sent an email with a proposal for a lamp to Artemide, an Italian lamp manufacturer, and it went on to become a best-selling product, winning several design awards including Good Design 2008, Red Dot Award 2009 and IF Design Award 2010. So began my second career path and since 2012 I have worked entirely on product design.
How did your love of design begin and how did that result in designing sanitaryware?
I have always loved design, because it perfectly combines my technical experience with my creative soul. I have never formally studied art, instead always refining my creativity by studying art in all its expressions by myself. At the same time, I have a technical background that allows me to tackle any theme with a technical approach. Good design must not only be exciting, it must be logical, useful and sustainable. With sanitaryware design, for example, I first had to understand the technical context of ceramics, before working on the details of such an all-encompassing product.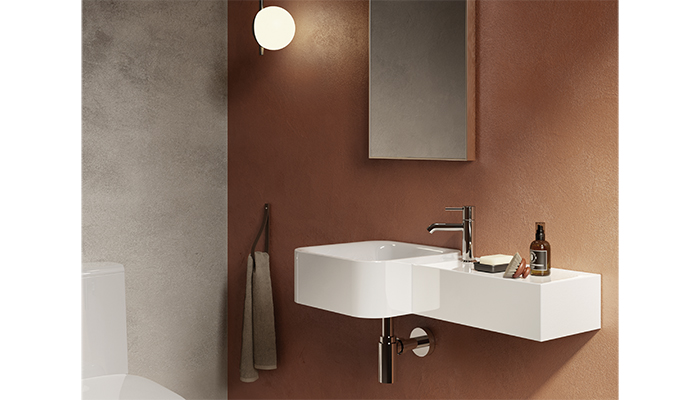 Your first collaboration with RAK Ceramics was RAK-Cloud. How does RAK-Petit differ?
They are two different concepts. RAK-Cloud plays a lot on volumes, on deliberately sculptural shapes, and soft lines, while with RAK-Petit, on the other hand, the goal was to create a collection that is always very elegant and specifically designed for smaller environments. Where with RAK-Cloud soft and curvilinear shapes are the distinctive stylistic code of the collection, with RAK-Petit these give way to more geometric and rational volumes, which are more suitable to smaller spaces, but which always had a feeling of preciousness. I really paid a lot of attention to creating sophisticated details, carefully studying volume and proportions. RAK-Petit is a collection of small washbasins, addressing the theme of small spaces. With minimal shapes and small dimensions, RAK-Petit is perfect for compact spaces.
This is a collection that is perfect for making small bathrooms luxurious – what are some of the common challenges when designing for such spaces?
It was necessary to carefully study volume and functionality, remembering that this is a collection where cost-effectiveness also needs to be considered. Through a careful study of solutions that were not expensive, we played a lot on details and proportions to arrive at a sophisticated solution for small bathrooms.
What do you most enjoy about designing for the bathroom?
The opportunity to create a space that is perhaps the most intimate and personal one in the home, working with shapes and volumes that are enveloping and reassuring, just as they should be in the bathroom.
Do you think in the future we will see more freestanding pieces like these, perhaps even in offices and hotel lobbies, as part of a new approach towards hand washing and hygiene in our post-pandemic world?
There is already a widespread trend, which follows what has already been happening for a while in other design sectors. Many unique pieces that can be combined freely, that live in harmony with each other but that are not necessarily all the same in style. We live in a world where we are a wonderful melting pot of cultures and stories, and we should let this happen in our homes too.