Used for both food prep and clearing up, the wet zone is one of the hardest working areas in the kitchen. It needs to be functional, hygienic, and – as the growing popularity of open-plan living means that it's usually constantly on show – it needs to be beautiful as well.
"Open-plan living and the need to make the aesthetic of one zone flow seamlessly to the next has brought an array of new designs to the kitchen sink and tap set-up," says Elina Enqvist-Twomey, leader category UK at Grohe. "Most recently, we are seeing an increasing trend for composite finishes in black and graphite to meet the growing demand for industrial-styled kitchens."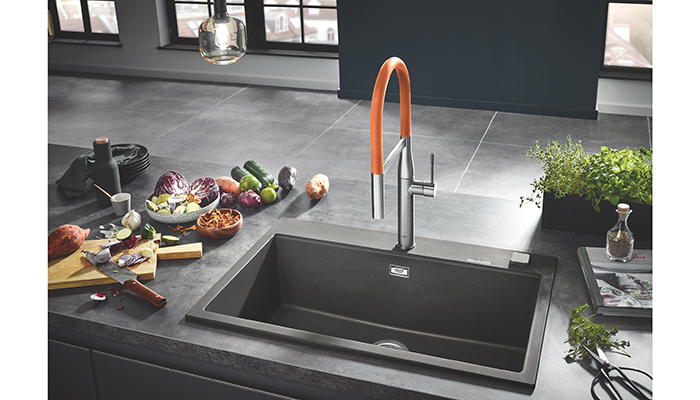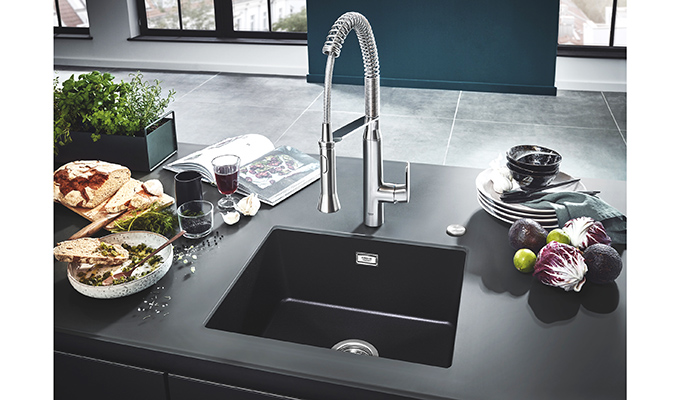 "Across the kitchen, bold finishes such as matt black are very popular with design-savvy consumers and, to reflect this trend, we've just extended our Fragranite sink collection with this most fashionable of shades," says Jeanette Ward, communications manager at Franke. "Durable and hardwearing, our Fragranite sinks also benefit from our Antimicrobial Sanitized coating, which reduces bacteria and microbe growth by 99%."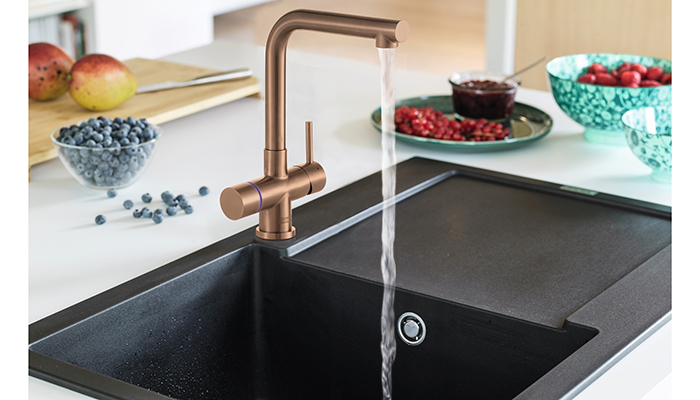 "An increased awareness surrounding hygiene and cleanliness is likely to influence retailers and consumers alike when it comes to the future of kitchen planning. Having a hub that everything is focussed around really reduces the spread of germs elsewhere in the kitchen and saves time!" says Blanco UK's marketing manager John Robinson. Blanco's Belfast-style Vintera farmhouse sink can be installed undermounted or flush with the worktop and is made from Blanco's Silgranit composite material, which offers the latest hygienic properties. Made with up to 80% granite, Silgranit is durable and heat resistant, but it also benefits from Blanco's Hygienic+Plus protection formula to ensure the surface stays germ-free.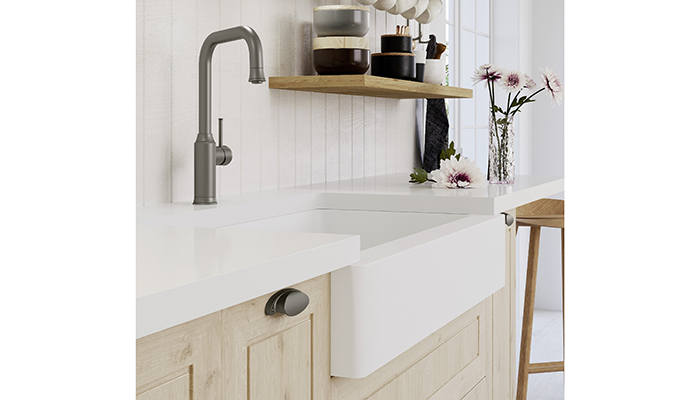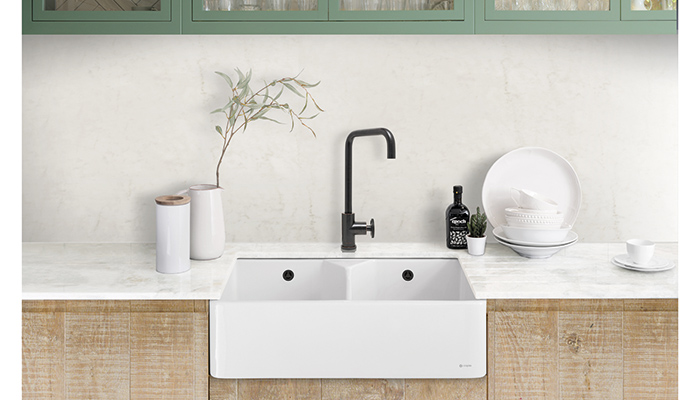 With well-documented hygienic properties, stainless steel is still the material of choice for sinks in professional kitchens, and remains highly popular with consumers too. The latest stainless steel sinks have a sleek contemporary aesthetic, and come in a broad variety of configurations.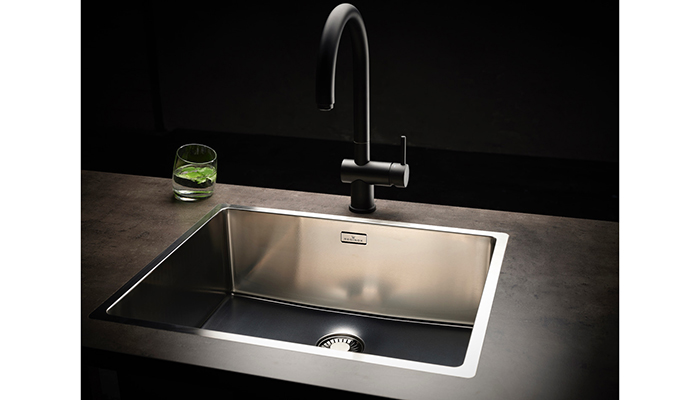 "Undermount sinks in stainless steel, which create a streamlined aesthetic and complement every style of kitchen from classic to contemporary, remain enduringly popular," says Franke's Jeanette Ward. "We're also seeing a trend for larger sinks which make it easier to wash big trays and bulky pots and pans that won't easily fit in the dishwasher," she adds. "In recent years the sink area has evolved to also become a multifunctional workstation geared up for food prep. As a result, models such as our Box Center, which feature integrated task-based accessories such as chef-quality knives, chopping boards and knife holders are rising in demand."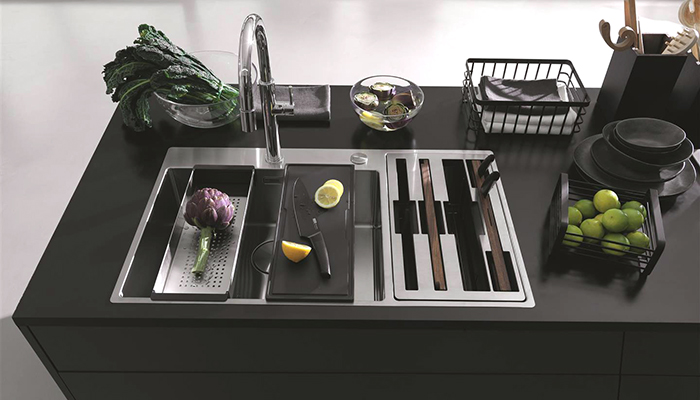 Customisation is now a key trend when it comes to sinks, so that the wet zone can be configured to suit a homeowner's precise requirements. The Zen10 Options range from The 1810 Company comes in four different models, and with seven versatile accessories for food prep, serving, entertaining and cleaning that can be tailored to suit the client's lifestyle.