As Crown Paints unveils its new collection of Kitchen colours, we find out from Crown Design Studio's Kathryn Lloyd just what it is that makes the range so perfect for the kitchen environment.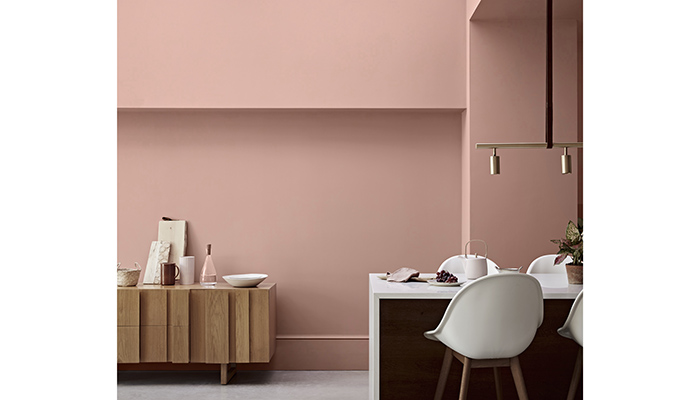 Q: Tell us all about Crown's new Kitchen collection.
A: Crown's Kitchen paint range has been formulated to resist moisture and steam, and allow everyday cooking stains to simply be wiped clean. It's been developed with a Greaseguard+ formulation that kills 99% of household germs on painted surfaces, making it ideal for busy kitchens. Now available in Crown's exclusive Easyclean formulation, the kitchen paint is 200 times tougher and more washable than our regular matt emulsion. Food and drink spills and stains can be simply wiped away without leaving any marks! The Easyclean kitchen paint is also multi-surface, so it can be used on a range of wood and metal features in the kitchen, including cabinetry. Adding colour to the kitchen has never been easier!
Q: Is the new range in response to any particular consumer trends?
A: The kitchen really is the heart of the home and needs to blend style and practicality. As we all spend so much time in it – cooking, socialising, working and studying remotely – it's important that every surface is durable and easy to maintain. Our kitchen paint was reformulated as Easyclean to make life easier for our customers.
Q: What is the inspiration behind the range's colour selection?
A: Our kitchen paint colour selection features a good mix of neutral shades for those timeless spaces, as well as bolder and more dramatic colours to create striking looks. With our newest launch, we've integrated some of our best-selling colours, such as Grey Putty, Teal, Runaway and Powdered Clay, into the kitchen range. We've also launched a new and exclusive colour – a statement emerald green called Emerald Vision. Shades of green have been a firm favourite for the last few seasons, but the natural trend is here to stay, particularly for the kitchen, where we want to recreate a natural and calming feel and look. Emerald Vision creates a beautifully natural, cosy and sophisticated space with a hint of glamour.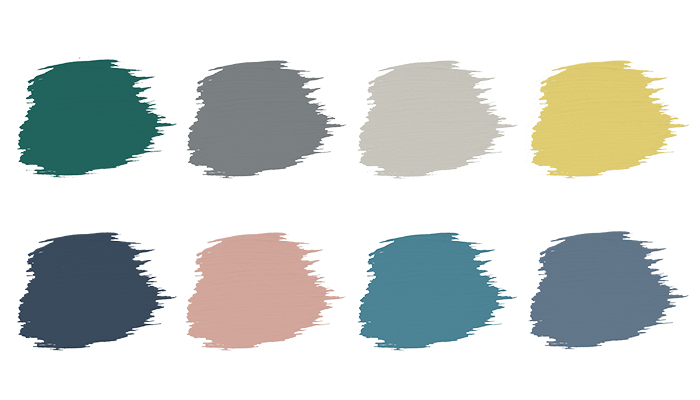 Q: What colours are proving most popular in kitchens at the moment? Does this differ from other areas of the home?
A: Dark colours are becoming more mainstream in kitchens and I find they add drama, strength and solidity to the space. A versatile look, it also can portray an edginess in your interiors. Black also has the ability to put a contemporary spin on even the most traditional spaces. Shades inspired by nature such as greens and earthy tones are also proving popular in the kitchen and the rest of the home. Over the last year, the outdoors has been an escape – somewhere to go to recharge our batteries or even just take a break from everything. We now want to channel that feeling in our home and our kitchen in particular, with warm, cosy shades inspired by the natural world.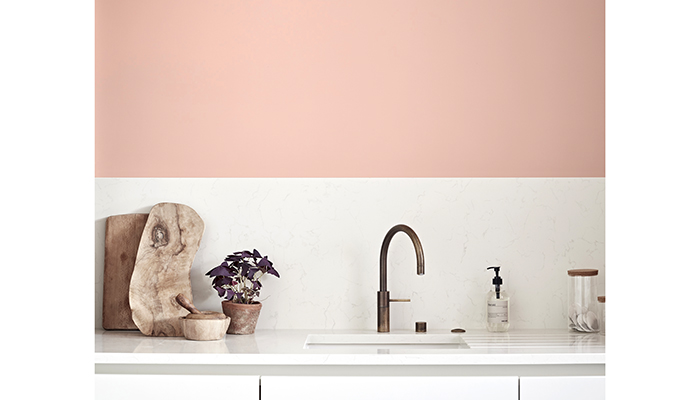 Q: Which kitchen cabinetry colours do you recommend using in combination with the new Kitchen Range of paints?
A: Our kitchen paint shades are incredibly versatile and work with neutrals and more dramatic cabinetry colours alike. As with every space, the secret to decorating the kitchen is to create a balanced look. If choosing neutral colours for the cabinetry, such as white, beige, grey or black, introducing a pop of colour on the wall in the form of a deep green, muted blue or earthy terracotta can really bring the space to life and inject character. Alternatively, if you're going for a more vibrant choice of cabinetry, we have a wonderful selection of neutral shades, ranging from pure brilliant white and cool grey to pale almond, that provide the perfect backdrop for a statement kitchen design.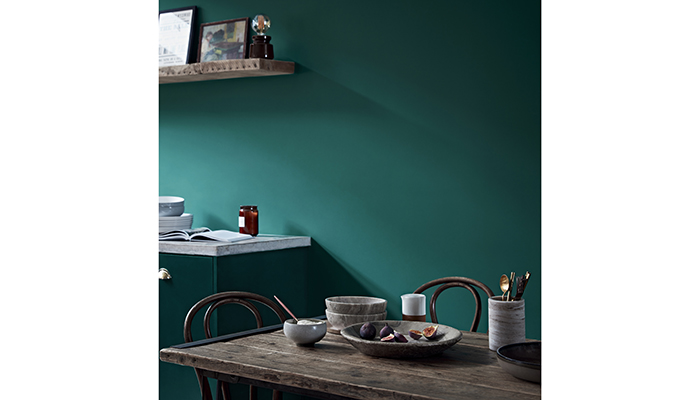 Q: What colours do you see coming next in kitchens?
A: We will be seeing a lot more bright colours in the kitchen and the home in general as a reflection of a more positive and optimistic mindset following the events of the last few months. This trend will showcase a grown-up way of using primary tones – red, blue and yellow look wonderful used in a graphic way with black and white.