With innovation at the heart of its latest launches, an impressive array of colour options and a flexible approach to customisation, Bette is proving to be ahead of the curve when it comes to contemporary bath and shower trends. Emma Hedges talks to head of marketing Sven Rensinghoff, and UK country manager Samantha Lewis, to find out more.
Like many manufacturers, in spite of the challenges of the past 18 months, Bette has benefitted from the consumer's newfound lockdown-inspired love of the home. With homeowners investing in their living spaces, the company's turnover grew by around 5% from 2019 to 2020 to almost 90million Euros, and the first four months of 2021 look positive, with turnover up 6% on 2020 in both Germany and the international markets.
But perhaps one of the most interesting trends to develop, says head of marketing Sven Rensinghoff, has been the shift in the way in which consumers feel about their bathrooms. "Six years ago at ISH everybody was talking about the digital bathroom – this trend does exist in some ways but not as much as everybody thought it would, as the bathroom is one of the only rooms where you can be without digitalisation," he explains.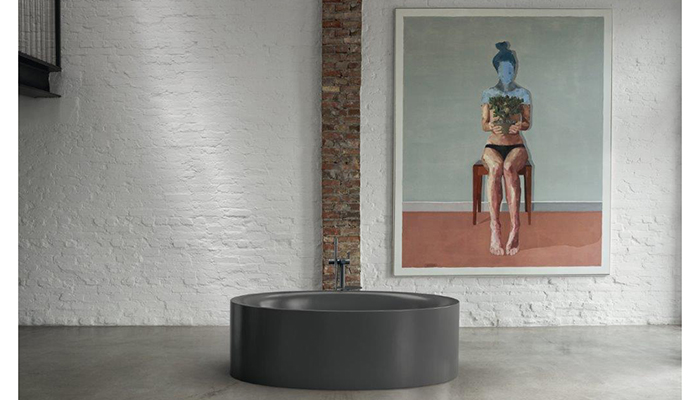 Similarly, the pandemic seems to have pressed pause on another trend – that of the preference for showering over bathing. Now a bath is a key part of the need for sanctuary and relaxation, so the challenge remains finding ways of being able to incorporate both. "We're not seeing shower trays getting any smaller so it's a topic for interior designers to create bathrooms that can fit all into the room," he adds.
Three years ago Bette introduced its trapeze-shaped BetteSpace bath to offer a space-saving option, and this year the latest launches are an equally innovative fusion of aesthetics and functionality. The ellipse-shaped BetteEve bath made from the brand's signature ultra-hygienic glazed titanium steel has been designed by Dominik Tesseraux, and comes in a freestanding model, and two built-in versions, and is available in over 400 colours.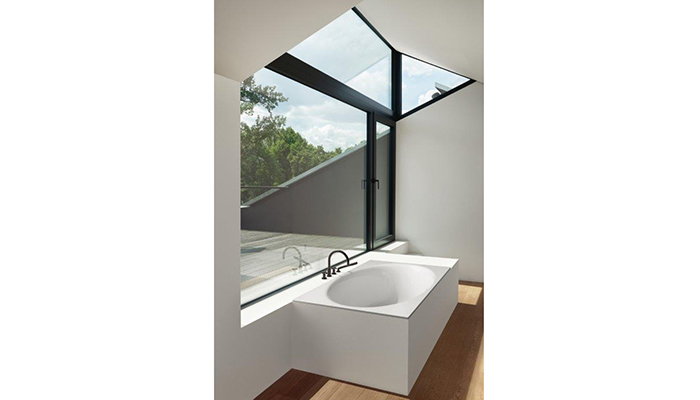 But perhaps the most exciting launch is the BetteAir shower tile. So flat that it can be blended seamlessly into a bathroom floor like a tile, the glazed titanium steel tray can also benefit from BetteAnti-Slip Sense – a new anti-slip surface that is invisible to the naked eye, but can be used to provide the highest level of slip protection on Bette's glossy colours. The protective effect comes into force when the weight of the body combines with water, and for designers looking for a multi-generational solution, the barrier-free design and safety benefits are clear. For matt colours, Bette offers its BetteAnti-Slip Pro.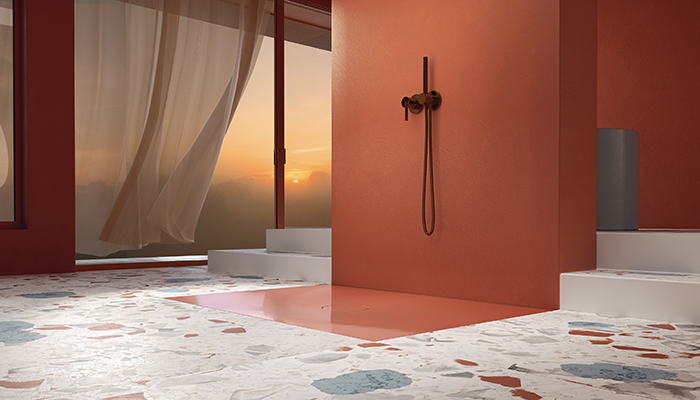 Another advantage of the BetteAir shower tile is ease of installation, as it can be glued to the screed like a conventional tile. As the installer skills gap looms for the UK and other European countries, Bette is mindful of the need for its products to be 'plug-and-play' solutions that are as flexible as possible.
"As part of more normal working patterns we would do installer mornings where we would go to showrooms and demonstrate how products are installed, and we would also take up to 150 people a year to Germany. They tend to be retailers, but we are slowly getting more installers," says UK country manager Samantha Lewis. "Over the past year we've done lots of online training, and have just been contactable – I think that's really helped being able to answer people's questions."
As trends continue to evolve, Lewis believes that it's the flexibility that the brand offers that remains key. "Customisation has always been our strength – we don't really see much change in that," she says. "When you walk into a showroom there's obviously a lot of white so it's nice to be able to offer colours and effects with shimmer. I think when someone wants something a bit different, that's when they would choose our products," she concludes.