New launches, new brands, and even a new showroom: Fortune Brands marketing supremo James Smith tells Amelia Thorpe all about his big ambitions for Perrin & Rowe.
There's a lot happening at Perrin & Rowe, says James Smith, director, marketing and innovation EMEAA at Fortune Brands, which has owned the luxury brassware specialist since 2016. "We are launching an umbrella brand, House of Rohl, which will include Fortune Brands' Global Plumbing Group (GPG) companies Perrin & Rowe, Victoria + Albert, Shaws of Darwen, and the new contemporary brassware brand we are about to bring to the UK – Riobel," he explains. "Together they span traditional to modern luxury products in both kitchens and bathrooms, sharing a story of creation, craft and artisanship, and will allow designers, architects and all our customers to see how we can create a myriad of looks."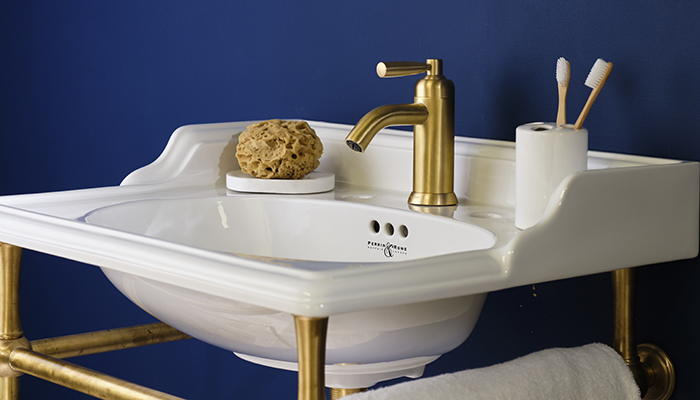 Currently, Perrin & Rowe's showroom at the Design Centre, Chelsea Harbour, is being joined to the adjacent one occupied by Victoria + Albert to create one large House of Rohl showroom for all four brands, due to open in July. Meanwhile, Perrin & Rowe is launching new products, which were shown mid-may at a London Design Week showcase on the Design Avenue at the Design Centre, including a new Langbourn bathroom brassware collection. "For a few years now, we have been taking Perrin & Rowe into a more transitional-contemporary space, so that is not just a traditional offer, and Langbourn is part of that move," explains Smith. The brand is also developing its Armstrong industrial-inspired kitchen mixer, launched last year and already one of Perrin & Rowe's bestselling taps, introducing a filtration tap, hot tap and hot/filtration mini tap.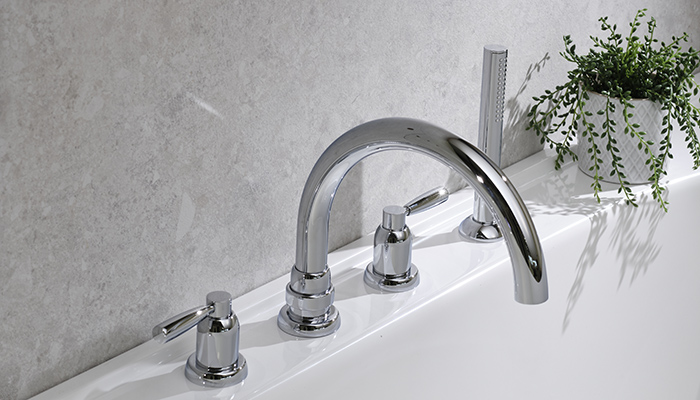 "The brassware continues to be cast and polished in Wolverhampton and assembled in Rainham, where the headquarters are," says Smith of the brand which dates back to 1978, when it was founded by design and production engineers Bob Perrin and Greg Rowe. "We have big ambitions for the brand," he continues, stressing not just the new product launches, but also the opportunities in Europe and Far East, where Victoria + Albert currently enjoys the strongest presence of the GPG UK brands. "We have some catching up to do," he says.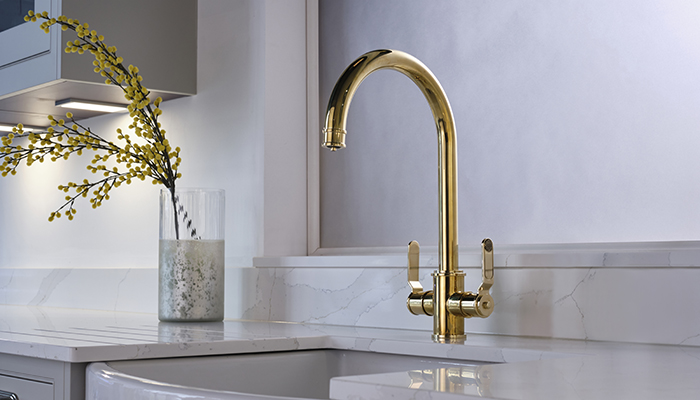 If Perrin & Rowe is supplementing its traditional offering with more contemporary designs, why bring in another contemporary brassware brand in Riobel? Smith says that there are differences between the two, with Quebec-based French Canadian brand Riobel having a modern edginess with a North American twist. Initially, House of Rohl will introduce four Riobel bathroom collections, including Venty, Paradox, Parabola and GS, plus 5 kitchen pieces, including Mythic and Trattoria. "At the luxury level, people want something different, so now we will be able to offer a lot of options to give them something unique," he says.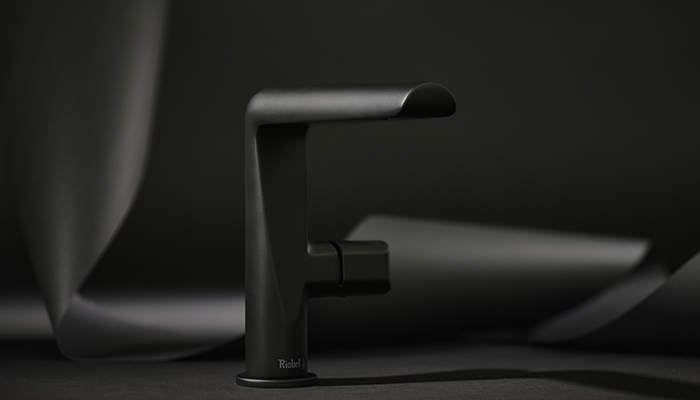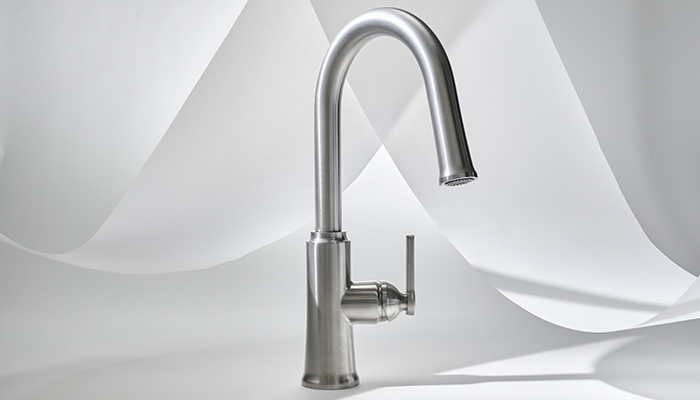 Since the end of the first lockdown in June 2020, Smith says that demand has been "really strong". "We've seen strong growth across all categories that we sell into, including solid surface composite baths, luxury brassware and luxury kitchen sinks," he notes. "In the UK, we're seeing double digit growth across the whole range." The biggest issue, he explains, is getting stock out into the market because of the peak in demand. "It's something we're trying to help our customers with, by increasing production," he says. "We will have record levels of production at all of our sites this year."