With his Kaelo wine-chilling invention, Kevin Jabou has achieved a remarkable thing – he's designed a new product, and created an entirely new category in the process. He tells Amelia Thorpe how it all began – and what's in it for retailers.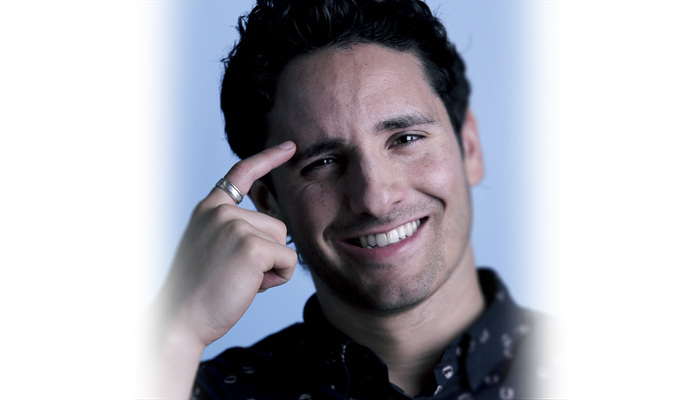 "People describe it as the first ever social kitchen appliance," says Kevin Jabou, inventor and founder of Kaelo, the patented product designed to keep an open bottle of wine chilled – as you drink it – in an island countertop or bar.
"We did some research into why people were buying Kaelo and it was because of the social element," says Jabou. "When you have a glass of bubbly when your friends come over, Kaelo is at the centre of those moments. No-one comes into your kitchen and says, let's play with the tap, but when they see a Kaelo, they say, ooh, what's that? It's a fun product – and that's what separates it from everything else."
Designed as a cylindrical dry-cool chamber that can slot into the worktop or table – in a kitchen, bar, living room, by the hot tub, in a cinema room, games room or on a yacht – Kaelo uses a patented cooling system, adapted from medical technologies. It uses "as little power as a light bulb" to quickly create a jacket of cold air that wraps and stays around the bottle to provide effective, consistent insulation to keep wine to within 1-2 degrees of its opening temperature, without requiring ice, water, buttons or remotes: simply touch the crown to turn it on. Made by hand in the Cotswolds, it retails for about £1,000, and is named after 'kaizen' meaning 'continuous improvement' in Japanese and 'halo' after the ring of light that is created around the bottle when placed in the chamber.
"It all started in a pub in Brighton," recalls Jabou. "I was drinking a cold beer, but realised half-way through that it just wasn't as cold as when I started. I thought, why wasn't there something to keep it perfectly chilled?" At the time, he was studying product design at the University of Sussex, so he made the quest his final year project – winning first prize in the process. As the years rolled on, he continued to develop prototypes, borrowing £10,000 on his mother's credit card and moving his focus from beer and soft drinks to a more premium category: wine.
Kaelo was officially launched in 2016, going on to achieve £400,000 annual sales by 2019. Then things began to ramp up: in 2020, Sir Richard Needham, ex-Dyson deputy chairman, joined as chairman. "He saw the potential to build a team to grow Kaelo as a global brand," explains Jabou. Dave Yearsley, former Haier UK MD and Brita sales director, joined as CEO earlier this year, and the company has just completed crowdfunding with 400 investors.
Kaelo has a retailer base of about 120 kitchen dealers across the UK. "Our target is to reach 500 premium kitchen dealers in the UK by the end of 2022," he says. Two variants to suit different styles of kitchens and interiors will be launched at KBB next year, and there are also "two other major products" being developed. "Kaelo represents a new opportunity for kitchen retailers," he says. "It is not competing with anything else – just adding value to your sale and to the experience that your clients are going to have."