As natural stone tile specialist Quorn Stone announces the opening of a new showroom in Surrey, director Isabel Fernandez explains to Amelia Thorpe why she believes expertise is key to success.
Ask Quorn Stone director Isabel Fernandez what makes her family business stand out from the pack and she has no hesitation in her reply. "My father, who founded the business in 1995, has spent a lot of time sourcing the right stones for the UK market," she says, "and our staff all spend six weeks training with us at head office – I don't know another stone company who invests in that level of training."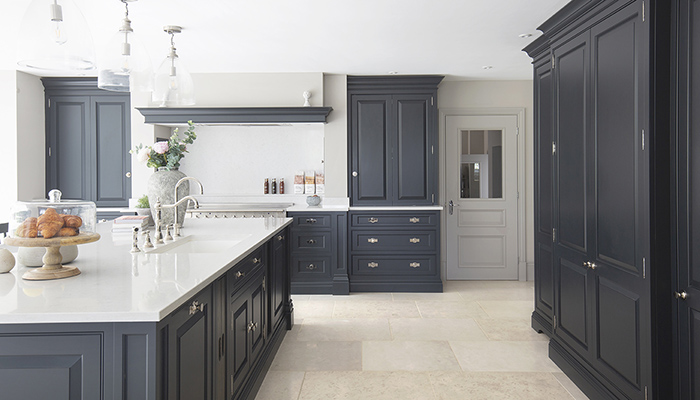 Quorn Stone is a natural stone floor tile specialist, also offering a curated selection of porcelain stone-effect floor tiles for those who want the look without the maintenance, and some wall tiles to complete the collection. The company was initially set up in the village of Quorn, Leicestershire, by Spanish-born Ramon Fernandez and his wife, Judy, who grew up in the area. "My Dad began by importing terracotta tiles from Spain and he and my Mum offloaded them themselves into some local pig sheds," says Isabel.
As they added travertines to the mix, they soon outgrew the shed and went on to acquire a showroom in the village. About 10 years ago, Isabel's brother, Josh, 32, joined the firm, becoming CEO with a mission to grow the company, joined by Isabel, 27, five years ago. Ramon and Judy remain actively involved in the business and continue as directors.
A second showroom just outside St Albans in Hertfordshire was opened three years ago and, in October, the family will open their next showroom, this one a space of about 150sq m in a former foundry in Merstham, near Redhill in Surrey. "We've focussed on larger showrooms, so that we can showcase pretty much every range," she says. "We've always hated racks, because you can't buy a floor based on one tile, so we have as many large displays as possible." There are some 60 natural stone and 30 porcelain tile ranges.
The new showroom also has exterior space to show outdoor tiles. "The indoor-outdoor look for kitchens is here to stay," says Isabel, who also notes other key trends for kitchen design. "The large 90x60cm format is popular in porcelain floor tiles because it suits open-plan rooms, and the same applies to free (random) length in natural stone," she explains. Same-colour grout enhances the seamless look, but Isabel does recommend trying a few samples, as different coloured grout can bring out different colours in the stone. "In terms of colours of floor tiles themselves, grey is being overtaken by natural putty colours, while tumbled stone finishes complement Shaker-style kitchens, as they provide character, don't date and are extremely forgiving."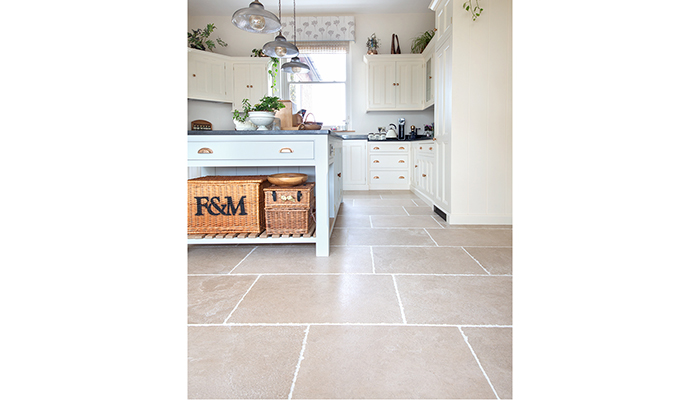 "The plan is to grow the business nationwide, but at a rate that will allow us to improve our internal processes and to train staff properly," she says. So not quite snapping at the heels of the likes of Mandarin Stone yet, then? "We will continue to open showrooms over the coming years, including in the North," she says.