Times may be tough when it comes to supply, but having a wide range with products in stock is driving growth at tap and shower specialist JTP, as CEO Jeevan Seth tells Amelia Thorpe.
"It's been a crazy year," says Jeevan Seth, CEO of tap and shower specialist, JTP. "We've seen about 75% to 80% growth in sales for the first half of this year, as compared to the same period in 2020, which was about the same as 2019."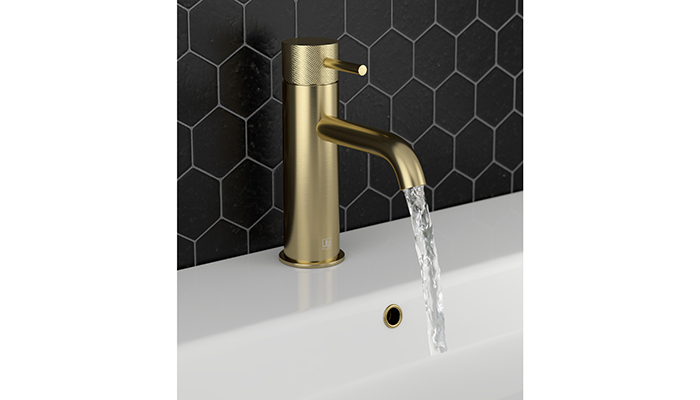 While Seth, 34, says sales are probably up because of the current focus on home improvement, as a result of the additional time we have spent in our homes during the pandemic, he also suggests that they are the result of something else. "We believe we have the right products for the market, with stock, colours and range available," he says. "We all know that managing stock has been difficult over the last 18 months, so we took a decision that if anything ran out, we would airlift – and so far, we have done 60 air shipments, which is not the cheapest way of doing things, but we saw the downfall experienced by competitors and didn't want to be in the same boat."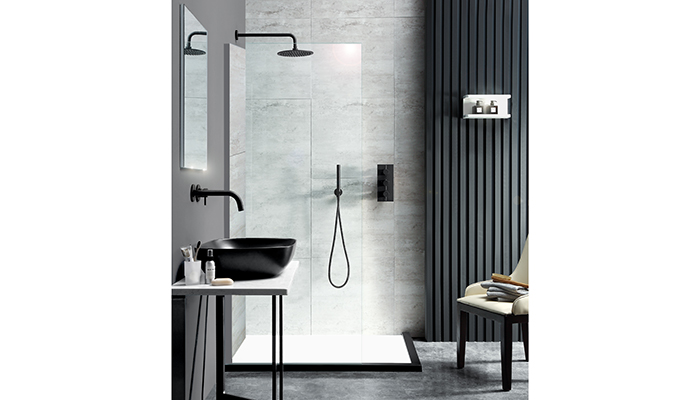 JTP, formerly known as Just Taps Plus, was founded in 1992 by Seth's parents, Kuldip and Naraine, who began by importing taps from Indian manufacturers. "At the beginning, my father couldn't afford a warehouse, so he stored his first shipment in the loft above his grocery shop and used a sheet of A4 paper as his brochure," says Seth, who joined the family-owned business in 2008. Now the products are manufactured in Italy and China. "We make pretty much everything in two facilities who work exclusively for us in the UK," he explains. Internal parts are from Europe, including thermostatic cartridges from Vernet, aerators from Neoperl and single digit cartridges from Kerox. "It puts the price up using European internals, but we know the quality is going to be there," he adds. All products come with CE certification and main products have WRAS approval.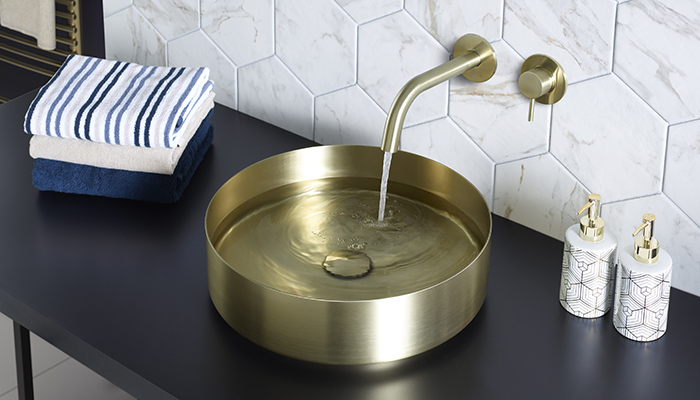 Four years ago, Jeevan became CEO, Kuldip is now semi-retired and the team of staff numbers 20. "We're looking at turnover this year of £9million," he says. The company has recently applied for planning permission to double the size of its warehouse to 48,000sq ft, and is currently expanding its staff by hiring two new members to join the specification sales team, plus a new national sales manager.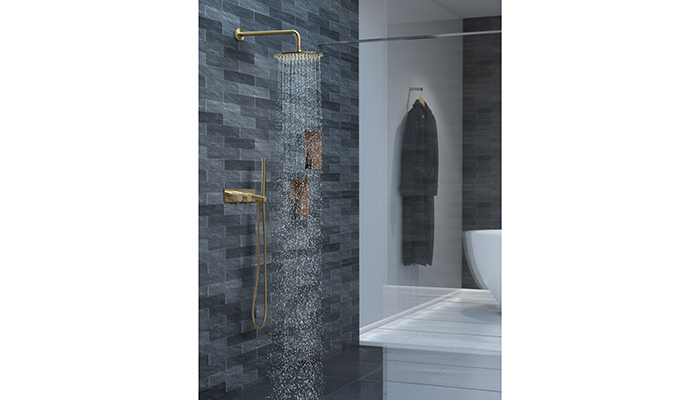 What makes the business stand out from its competitors? "Our decision-making skills are very quick – there isn't a whole process of management to work through," he says. "When we launch something, we do so wholeheartedly, bringing in every concept in that design and colour, while others play safe and bring in three or four products to test the market." There are some 800 to 1,000 SKUs, mostly showers and taps, and a collection of radiators in a full range of finishes, launched in early 2020. "The first shipment – a 40ft container – went within about 3 weeks," says Jeevan. Although the company has some furniture in its collection, Jeevan suggests the range is unlikely to be expanded. Products are sold through about 800 retailers, of which about 500 to 600 are independent kitchen and bathroom retailers.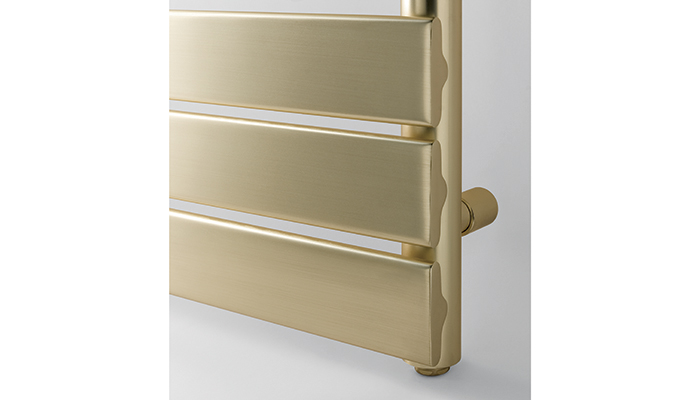 Products target the "middle to slightly higher" market, but next comes a push upwards with a development of its successful VOS range, using a new technology thermostatic valve with small projection for shall cavity wall depths, plus other products, due to launch in three months. "We are looking at the higher end sector – people are willing to pay more for design, as long as they know the quality is there," he says.
"Right now, I don't know anyone in the market who can compete with me in the width of range I have – we cover all bases that anyone can probably think of – and we have it in stock," he says.