The laundry requirements of today's consumer have evolved over the past couple of years – Tailang Bu, Hotpoint category marketing manager for laundry UK & Ireland, reveals how the brand has set about addressing those needs with its new GentlePower collection.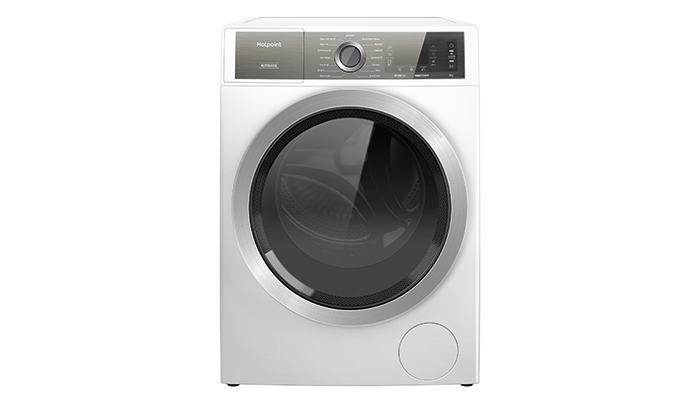 Q: Tell us about the new range from Hotpoint – what sets it apart from other collections that have gone before it?
A: The new Hotpoint GentlePower washing machine collection is our premium range of appliances that have performance at their heart. Providing impeccable cleaning results, with impressive water and energy savings with every load. The 9 kg, 'A' energy rated, GentlePower washing machine saves up to 65% on energy, 59% on water and 30% detergent, thanks to GentlePower technology and the Auto Dose feature.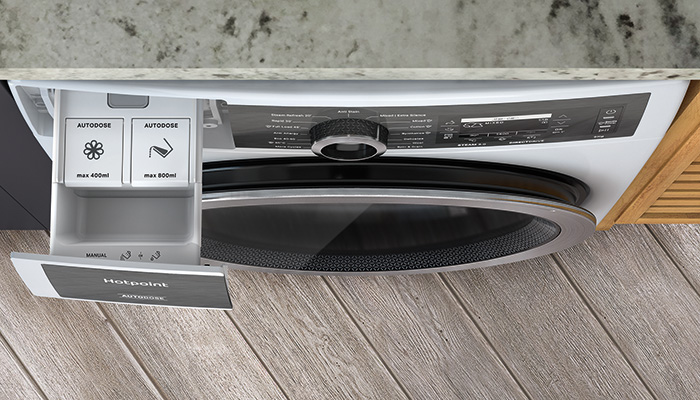 Unique to this range is GentlePower technology, which is a clean water-recirculation system that evenly sprays water and detergent from the top of the drum onto the laundry. Compared to traditional washing machines (that release water and detergent inside the drum before being heated) this technology provides a more thorough wash, while using minimal water and energy.
Furthermore, the washing machine's innovative Auto Dose system automatically detects the exact amount of detergent needed for every cycle. The generous sized Auto Dose system only needs to be filled once for users to wash up to 26 times. By dosing the correct detergent needed, consumers' fabrics are protected, keeping them looking and feeling great, while keeping costs down.
Q: What makes the new collection particularly relevant to consumers now?
A: The GentlePower range has been designed to help consumers care for their loved ones and the environment. We can all think of a time where we've saved up laundry, be it woollens, lights or delicates because we've not had enough to make a full load. GentlePower alleviates the need to do this, by tailoring the cycle dependent on the laundry load, while delivering great resource savings every time.
Additionally, it is ideal for households working from home with multiple features to keep noise to a minimum. The Direct Drive Silent Motor and Silent Side Panels minimise vibrations and emit a low noise level even during fast spin cycles.
Q: Has the pandemic had an impact on consumer behaviour, and consequently purchasing behaviour?
A: The pandemic has undoubtedly made consumers pay more attention to hygiene at home. During the pandemic, insights showed a 34% increase in UK consumers being interested in appliances with sanitising programmes and a 43% increase in consumers washing clothes after a trip out.
The Hotpoint GentlePower washing machine uses innovative steam technology so the user can achieve ultimate cleaning results and complete peace of mind. Steam Hygiene fills the drum with steam, keeping its temperature at 70°C - 80°C for around 20-30 minutes, removing up to 99.9% of bacteria.
Q: In your view, is sustainability higher up the list of consumer concerns than it was before?
A: Following the COVID-19 outbreak, there has been a 46% increase in the interest of saving resources in relation to major domestic appliances. The Hotpoint GentlePower washing machine boasts a highly efficient 'A' energy rating (on the new A - G scale), which is a great accolade that retailers can use to explain how the appliance can help their customers live a more sustainable lifestyle. Furthermore, over 87% of the washing machine can be recycled at the end of its lifecycle, which helps to save resources and reduce waste.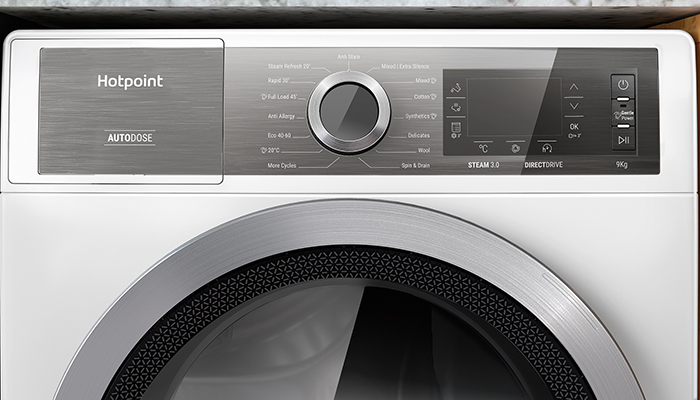 Q: What particular trends do you see coming in the future? What is Hotpoint doing to address these trends?
A: Sustainability will continue to be a growing trend, with this we foresee a growing desire in consumers looking to take better care for their clothes so they last longer. Hotpoint is currently developing a GentlePower range of tumble dryers to complement the new washing machines and adhere to these trends.