As Tom Dixon launches his first ever bathroom collection, produced in collaboration with VitrA, he tells Amelia Thorpe about taking design in a new direction.
From his sinuous S-Chair to his sculptural Beat and Melt pendant lights, influential British designer Tom Dixon is internationally renowned for his work. Having established his furniture, lighting and accessories brand nearly 20 years ago, and his interior design and architecture practice Design Research Studio in 2007, it is perhaps surprising that he hasn't turned his hand to bathroom design before. But at last! VitrA launches Liquid – a new bathroom range in collaboration with Tom Dixon, today.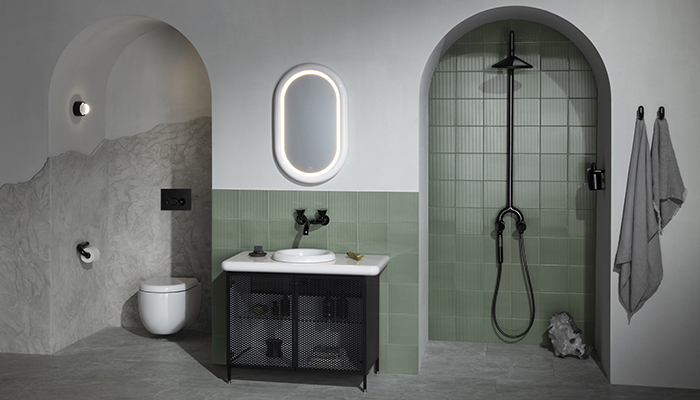 Designed as a complete bathroom offering, from sanitaryware, showers and taps to tiles and accessories, Dixon describes how he was prompted to create the range. "I quite like things to be minimal, but I don't want them to be so minimal that I don't know how to use them," he says. "In a hotel, for example, sometimes you spend a long time trying to work out where the hot and cold are, burning yourself or having a cold shower in the process."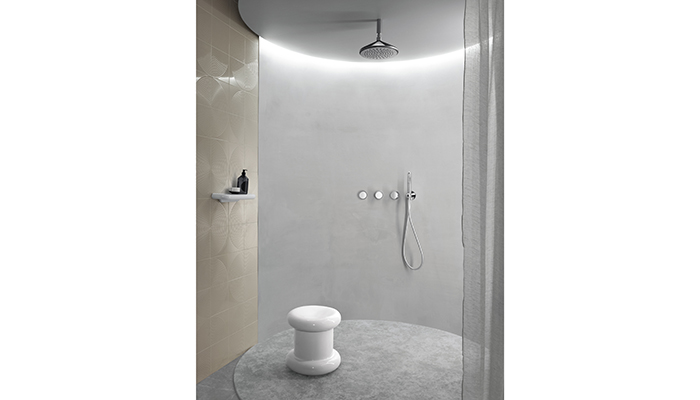 His response was to move away from "fiddly hardware" and "sharply angular" lines of ultra-thin ceramic to take contemporary bathroom design in a new direction. "I like the solidity of things like the Victorian butler's sink and roll-top bath, where generous, fat curves, relatively simple shapes and exposed pipe work were all done with a kind of monumental grandeur," he explains. "I wanted to do something which was both ultra-simple, modern and reduced, but also with functions that are visible and appropriate."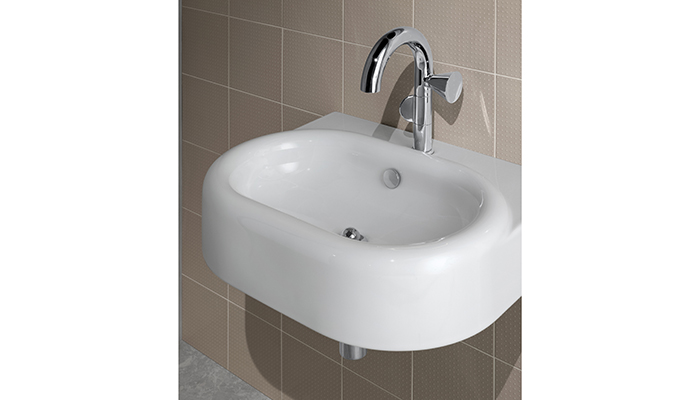 Leading bathroom manufacturer VitrA is part of one of Turkey's most prominent industrial groups Eczacibaşi, with 12 production facilities in Turkey, Germany, France and Russia. Liquid is presented as a new addition to VitrA's Designer ranges, alongside established collections such as Arik Levy's Voyage, Terri Pecora's Plural and Ross Lovegrove's Istanbul.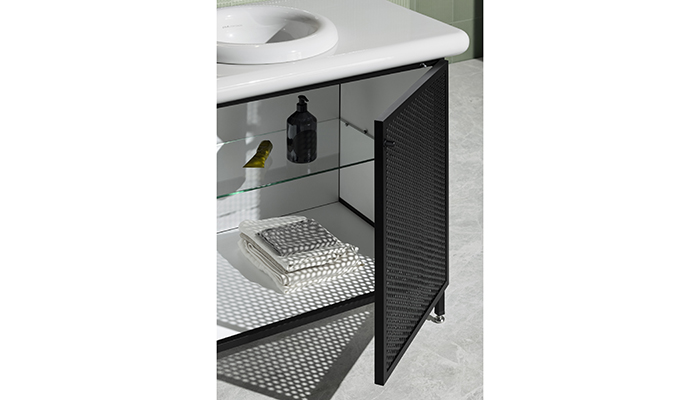 Explains VitrA design director Erdem Akan of the collaboration, "We asked Tom what he could bring that we didn't already offer in the VitrA portfolio, where he could open up new horizons – it was a very creative process." And how does he feel about the chunkier look? "While the current trend is for everything to be as thin as possible, Tom's proposal is different and controversial – but it is also a reminder of British engineering heritage, which is familiar. The collection is durable and looks it – so people will live with it longer," he says. "Trends swing one way and then the other, and this collection will help swing the pendulum to the other side."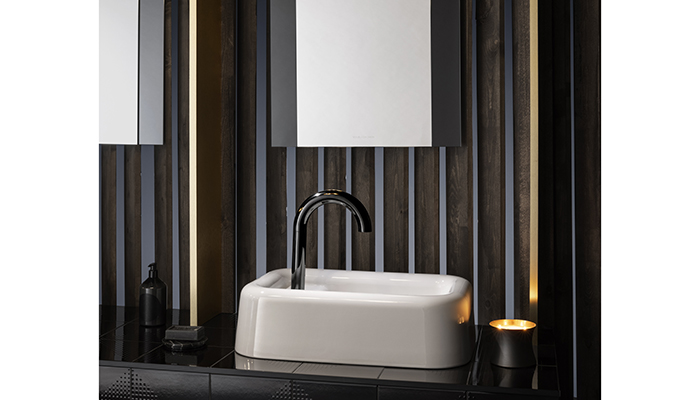 Dixon says that the basin was the starting point for the collection, inspired by a rounded font in a Romanesque church. "You don't want to knock against hard corners in a bathroom, so these softer, rounded shapes are safer, easier to clean and so more hygienic, and rather cuddly and cartoony," he explains, something which is aligned with his increasing use of round-edged designs elsewhere in his work, also inspired by elements of pop art. "They are more satisfying," he adds.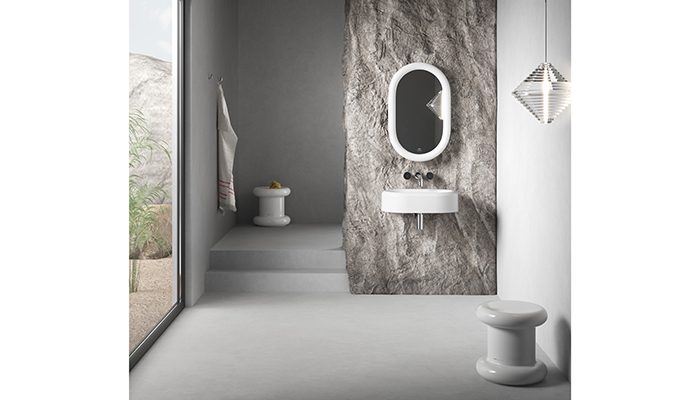 "I love approaching things [the world of bathrooms] from a kind of amateur, childlike perspective, because it allows you to have a distinct point of view, not one formed with lots of preconceptions," he continues. "But in the process, you learn such a lot – and I'd definitely like to do more." So might there be a bath next, currently significant for its absence in the comprehensive collection? "I can't wait to do it," he laughs.