Although typically given little thought by many consumers, the shower drain is evolving. Lisa Hibberd learns how manufacturers are changing the impression of wastes with some truly stunning innovations.
More often than not, the waste is viewed only as a practical necessity for any shower tray, rather than a design feature in itself. Things are changing though, with many manufacturers, and in turn, clients, paying attention to every detail to create the perfect finish. "Options to personalise the shower space have been a growing trend for quite some time, and the evolution of shower drain tops is very much part of this trend," explains Clare Cranston, Impey's design and development manager. "From shape and size, to position of the waste, finish and pattern, we have progressed our range to incorporate a variety of options for the consumer. In the popularity stakes, we have seen a large upturn in demand for our linear wastes, which can be positioned up to and in line with the wall for a seamless finish. Tiled inserts are also popular, allowing the waste to blend seamlessly into the floor; perfect for a minimal, polished look."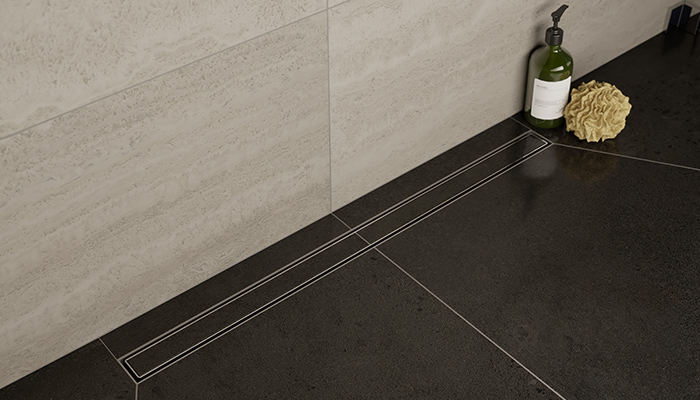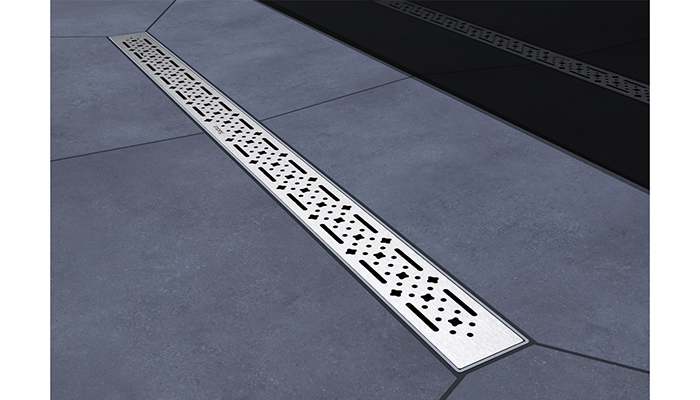 Far from being more complicated to fit, linear drains don't require any additional knowledge or training for installers, advises Sarah Evans, head of product marketing at Hansgrohe. "Traditional shower drains are placed in the centre of the shower and sloped in four directions towards the drain. Creating this four-sided slope is considerably more time-consuming and can only be done with small floor tiles. In comparison, linear shower drains only require a single slope to work properly, this is easier to construct and takes less effort to clean," she explains.
"The key to this new attention to wastes is the trend for flat floor-level shower surfaces with flush enamel, or brushed stainless steel waste covers," says Adam Teal, head of sales at Kaldewei UK. "They create a seamless transition from shower surface to the floor, making the bathroom appear larger. When combined with Kaldewei's Secure Plus anti-slip finish, safe-footing in the shower is ensured." These floor-level showers are also a must for multigenerational families, where – as well as a stylish appearance – it's important that the shower is easy to access with no raised edges to trip over.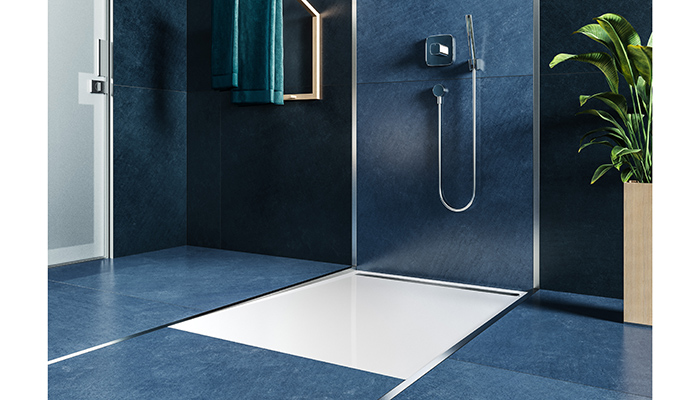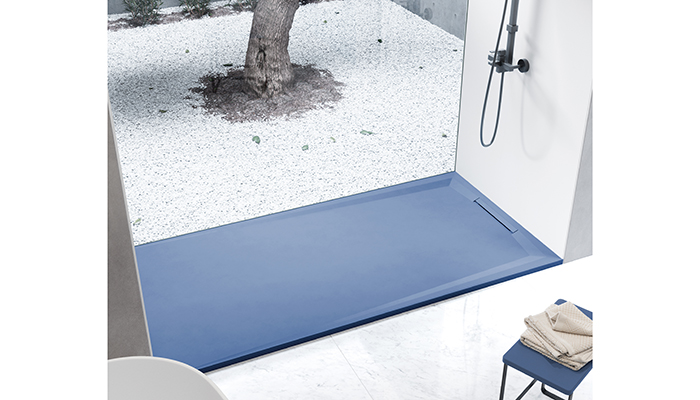 "Acquabella has always made a focus of the waste and incorporated its vital functionality into our designs," comments Fernando Maceda, product design manager of Acquabella. "Consumers are now seeing how important the detail is and where previously the waste, and even the tray, would have been subsumed into the background, both tray and waste and now taking centre stage." Acquabella's stunning Smart Quiz tray features an innovative finish that consists of three different high-definition textures – Beton, Zero and Ethnic. The hidden drain in the centre is perfectly disguised within the triangle design.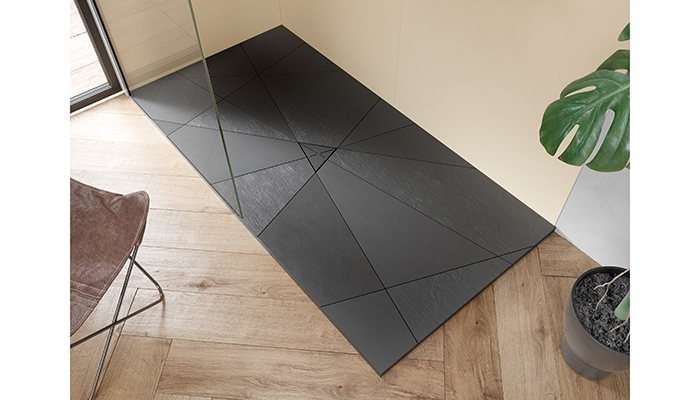 René Risom, international sales manager for Unidrain, suggests that as well as the aesthetics of any shower drain, it's important to consider what you don't see. "All of the design solutions from Unidrain are 100% waterproof. The lining of the drains is uniquely designed to protect both the floor and the wall – a single metal sheet, curving upwards ensures the walls are protected and there is no gap for even the smallest amount of water to leak into. There are numerous options so that the final solution fits perfectly with both new builds and renovations. The floor drains can be completely bespoke; for example linear drains which are ideal for spas, gyms and hotels, as well as large, private bathrooms."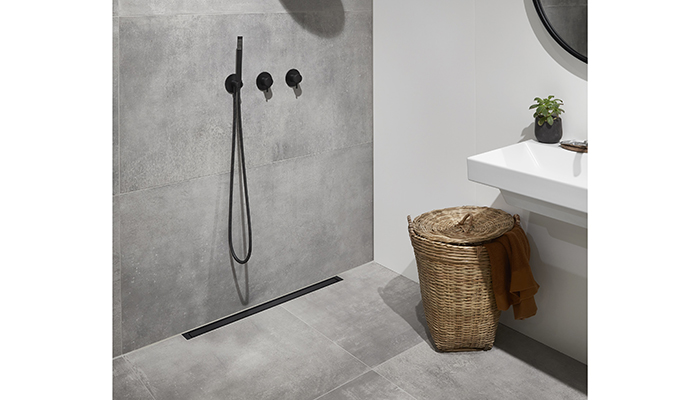 "Driven by personal experiences of large showering areas in hotels, gyms and spas, consumers are increasingly looking for bigger shower trays and showerheads to curate a sense of luxury in their own home," reveals John Schofield, sales and marketing director at Just Trays. "Colour matching and finishing touches have become ever-more important for designers this year, gaining traction as ways to help elevate the bathroom's overall look and feel. JT's black waste perfectly demonstrates how design trends can seamlessly be combined with functionality. Just as you'd consider the aesthetic of the showerhead or taps, our Black Waste cover ensures that even the customer's plughole doesn't look out of place, thanks to its subtle yet chic appearance."