Flexible, broken-plan kitchens are meeting consumers' post-pandemic needs and boosting the multifunctionality of hardworking spaces – so is it all over for open plan? Nicola Hanley talks to the experts to find out more.
The pandemic has had a huge impact on every aspect of our lives, and it's certainly changed our relationships with our homes. Often the centre of family life, the kitchen has long been a multifunctional space, but with extra activities such as homeschooling and working from home now the norm, it's become busier than ever before. It's undoubtedly led to an increased demand for broken-plan kitchens, which feature more clearly defined zones within open-plan spaces.
"Broken-plan design has been on the radar at the top-end for a while, but the pandemic has definitely created much wider awareness of its benefits for zoning and a level of privacy," says Richard Turner, Pronorm's national sales manager for the UK & Ireland. "After spending so much more time at home, people now want to carve out a bit of space for themselves as a workstation, children's space or dining area," he continues.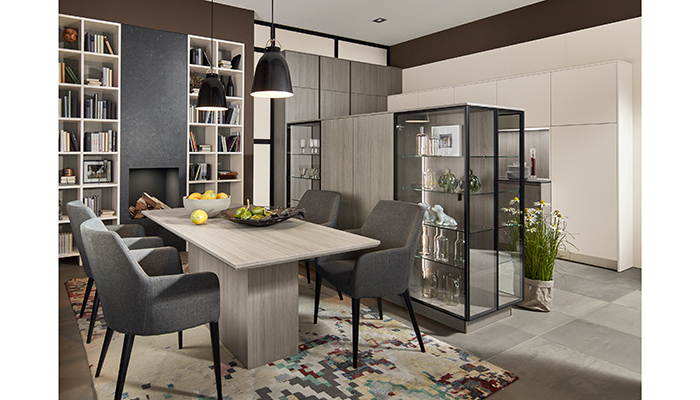 Tony McCarthy, commercial director at Crown Imperial, agrees. "Many consumers are asking retailers for advice on creating greater definition with furniture pieces, allowing them to zone kitchen and living areas to achieve a multifunctional space that is future-proofed for all the family."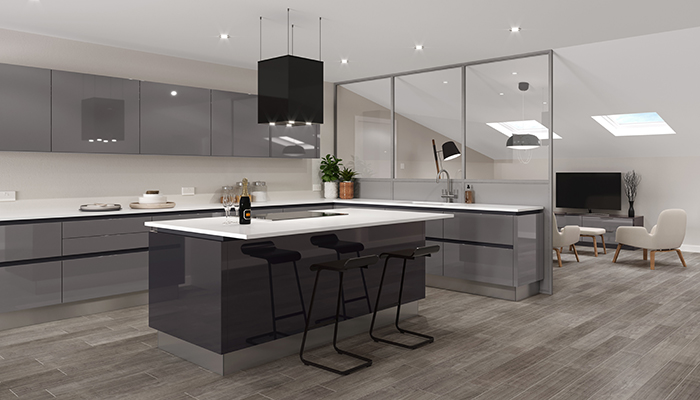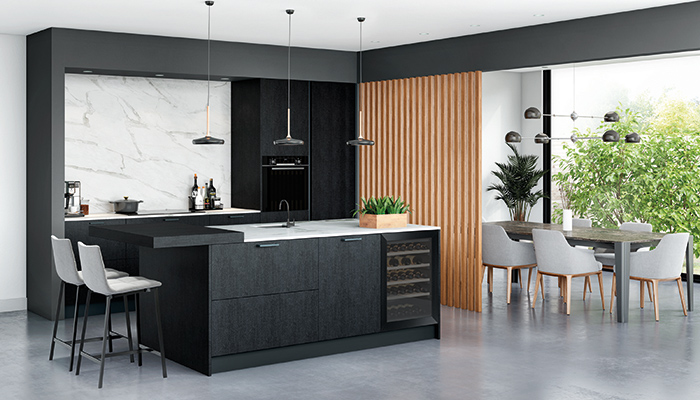 However, while homeowners are looking for more structured, practical zones within their kitchens, they are keen to make sure they don't lose the benefits of open-plan living. "Consumers want to retain the light, bright and airy feeling of open-plan but with an element of privacy," explains Daniel Bowler, director of Eggersmann UK.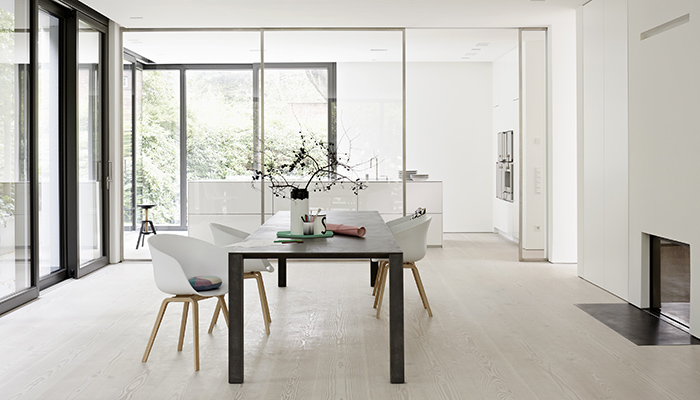 For that very reason, half walls, open shelving and dividers, which can also help to block some of the noise from the kitchen, are proving popular with homeowners, as is glass. "Glazing is an effective way to carve up a large space and the beauty of glass is that it lets light flow through but still creates a physical divide," explains Fabiana Scavolini, CEO of Scavolini.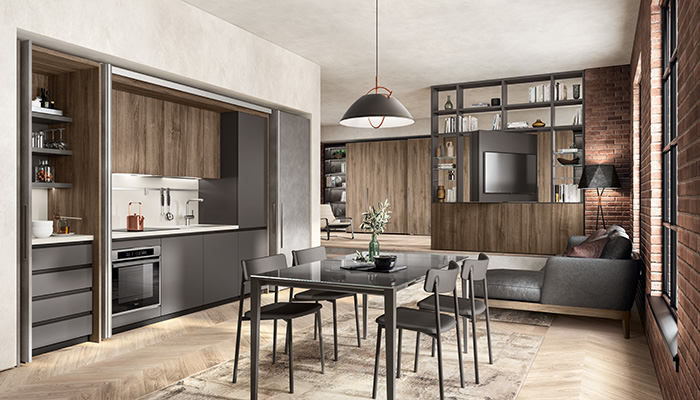 Breakfast bars and islands are also pivotal parts of broken-plan kitchens, often helping to visually and physically define different areas. "It's less about 'the kitchen' and more about creating the living experience and the furniture happens to be a part of that, delivering a range of functions whether cooking, chilling out, dining or working," says Pronorm's Richard Turner.
Manufacturers agree that the surge in home working throughout the pandemic has had the biggest impact on broken-plan kitchen design. "Some sort of home office or working from home area is now top of most wish-lists. The recent lockdowns have increased our demands on what a kitchen should deliver and it has to be multifunctional in every sense," says Mark Mills, MD at Mereway Kitchens.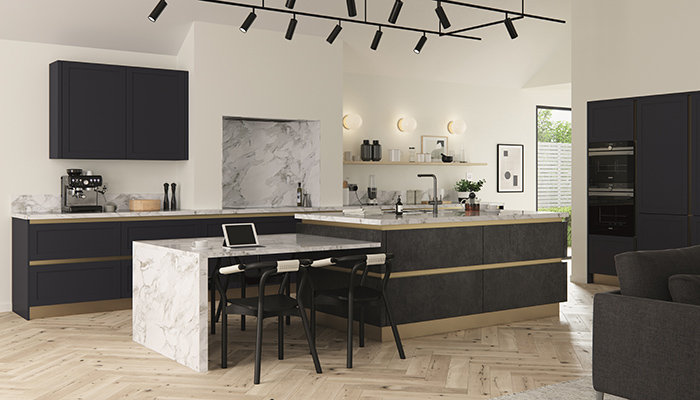 It's a trend that is only going to continue, believes Crown Imperial's Tony McCarthy. "We expect to see a stronger shift to zonal kitchen designs as people seek to create clearly defined working and social spaces that meet the work-life balance for family life," he says.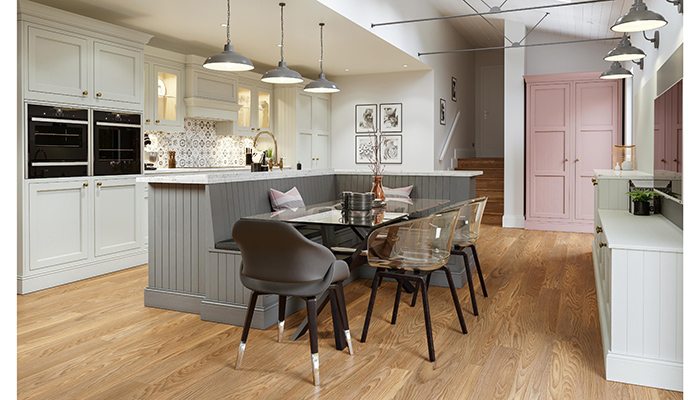 Pronorm's Richard Turner agrees. "Creating flexible areas with plenty of storage for work-related things is going to be an on-going feature of post-pandemic interior design," he says.
"We are at a very exciting time in terms of general kitchen design and particularly broken-plan kitchen design," adds Mereway Kitchens' Mark Mills.