What works best when space is limited, and how do you keep the design both aspirational and inspirational? Julia Brissaud, product developer at Schmidt, reveals why she believes a recent project featuring the brand's Arcos furniture in Vintage Oak and White 3D was so successful in creating a multifunctional compact kitchen.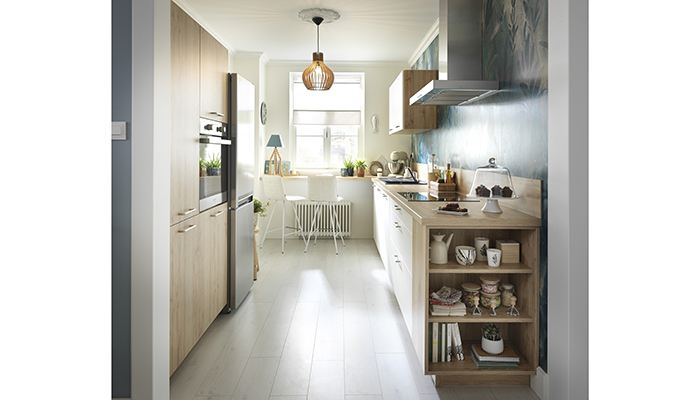 Q: What are the key elements to take into consideration when designing a compact kitchen?
A: When designing for a small space, optimisation and functionality are the key words. At Schmidt our first task is always to get to know our customer and their lifestyle, and this is even more important where space is limited. Are they keen cooks, in which case they will need lots of preparation area, and storage for pots and pans, and so on? Do they have pets, so need space for food and bowls? Or babies and children, so they might need lots of Tupperware and bottles, plus space for a high chair? All these things need to be thought about before just looking at visual elements like the drawer fronts and worktops.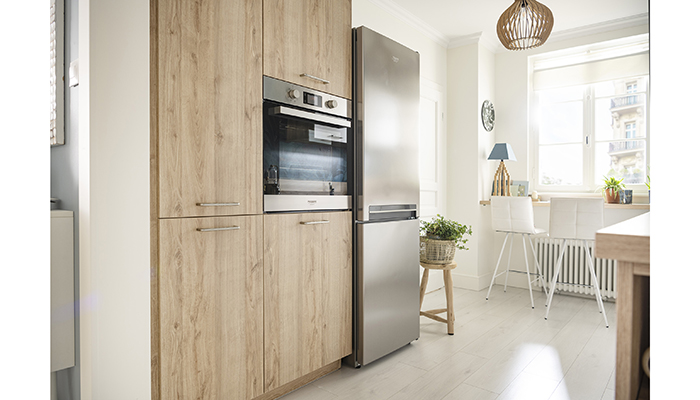 Q: What are the best ways to make a compact kitchen look and feel spacious?
A: Floor-to-ceiling units achieve masses of storage space, whilst also giving a sleek, sophisticated feel to the kitchen. In this way, wall units on the other side can be kept to a minimum, which makes the kitchen feel more airy and spacious.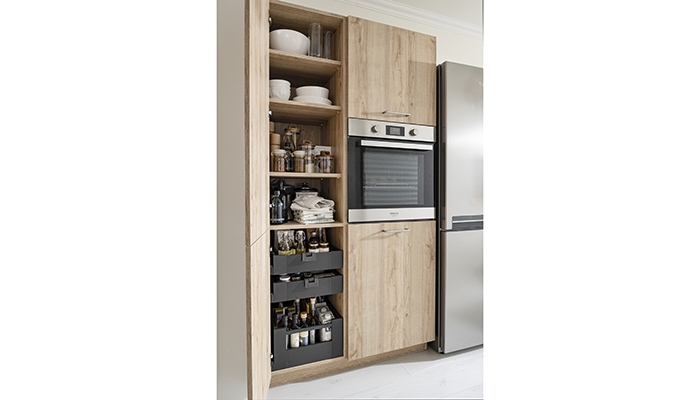 Q: What are your top tips for hardworking storage to keep a compact kitchen clutter free?
A: Our larder units include internal pullout drawers, to maximise storage. Not only are they ergonomically much easier to use, but also there is no wasted space above the shelf, and all the contents are instantly visible. Where possible appliances should have a dedicated 'home' so that they do not live on the worktop. This is achievable by working with the customer in the start of the design process as I mentioned earlier, so we can find the space before it is too late. Internal pull out shelves can also be very useful for small appliances.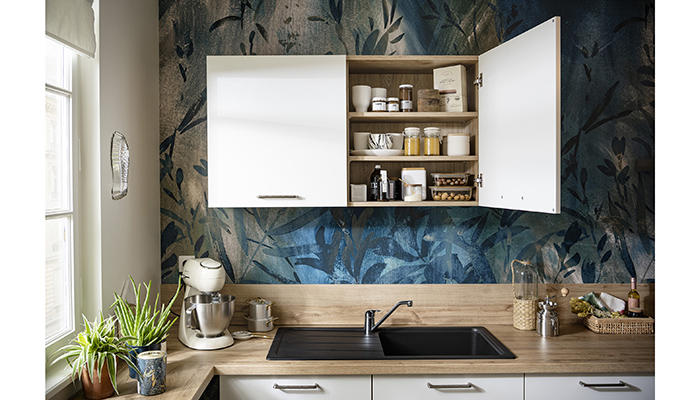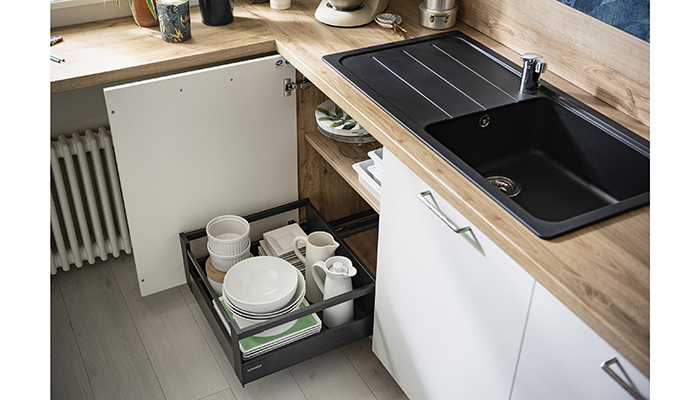 Q: If a client is keen to have a seating area in a small space, what solutions do you recommend?
A: Bar stools which can slide under the seating space are a must in a small kitchen, then the area can double as extra preparation area when not in use. In this scheme, freeing up the central space by creating a cosy dining area above the radiator with views to the outside enabled us to install a two-door cupboard and a worktop with plenty of storage at the front.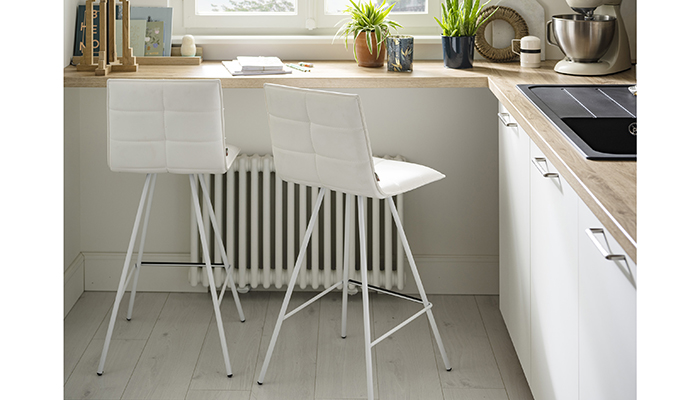 Q: Is there any room for bringing in design flourishes or individual touches? What style elements work best?
A: Flamboyant touches, such as dramatic wallpaper, blinds or curtains can add individuality to a small kitchen, without overwhelming it. Touches of colour, say in small appliances like the toaster and kettle, also work to raise the design element while an interesting splashback behind the hob can create a nice focal point.