According to recent figures from the PFMA (Pet Food Manufacturers Association) around 12million UK households (41% of us) have pets – and that's a number that's said to have risen since lockdown. The chances of your next client being a pet owner are now high, and what's more, a crate in the corner is no longer going to be good enough for their cherished fur baby. It seems that people are increasingly viewing themselves as 'pet parents', to the extent that research by Trend-Monitor found that 12% of households will consider the requirements of their dog when planning their new kitchen – the same percentage as would consider the requirements of their children in the planning process.
"We are now seeing beds for pets become a key consideration when planning and designing a kitchen or utility room, with some now being offered with a dedicated dog shower, drinks station and bulk food storage," says Daval MD Simon Bodsworth. Daval responded to this trend by featuring a built-in dog bed in its display at KBB Birmingham, attracting plenty of interest from visitors to the stand. "It was a great opportunity for us to show the many different design possibilities available, which are far from 'standard'," explains Bodsworth.
For homeowners who don't want to be dropping pans on their pooches as they rustle up a meal, a designated bed space integrated into a run of cabinetry makes perfect sense and is a popular approach. Darren Taylor at Searle & Taylor designed generous cupboard space in this Shaker-style utility room, with a spacious area for a dog bed underneath.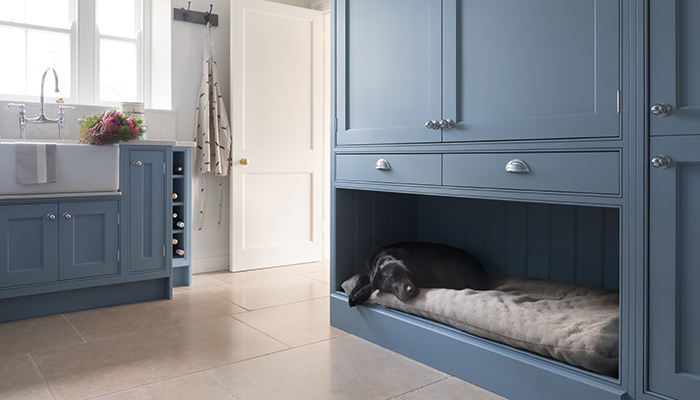 Alternatively, with a deep butler sink acting as the perfect place to bathe the resident canines, the cabinetry beneath the wet area becomes a logical place to locate a pair of bespoke dog beds.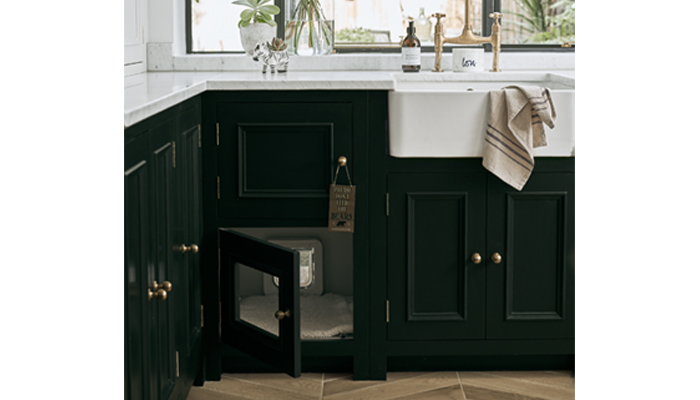 "Utilising open cabinetry can be the perfect safe area for dogs and cats to relax while the homeowner is cooking, and more importantly, keeps them from getting in the way," says Steve Tough, commercial sales director for Masterclass Kitchens. "And storage is just as important to store food, bowls, treats and so on," he adds.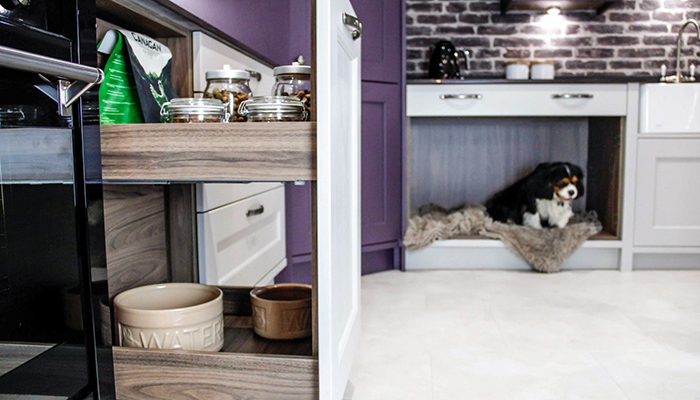 The kitchen island is another popular location for a dog bed, as it's an ideal safe spot for pets that like to be at the centre of the action. "Typically the best place is around breakfast bar areas," says Matt Higgins, senior designer at Sustainable Kitchens. "These are usually away from high-traffic areas."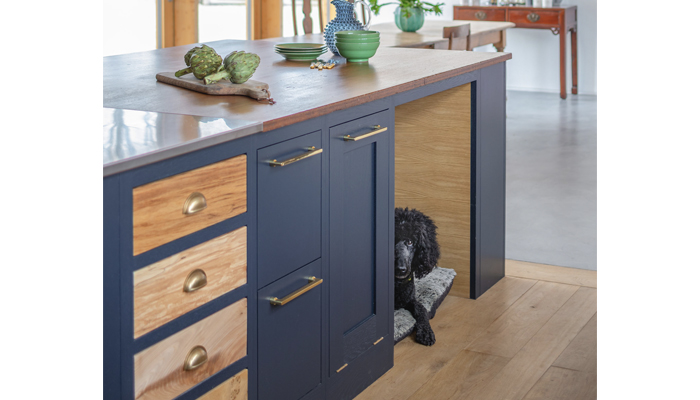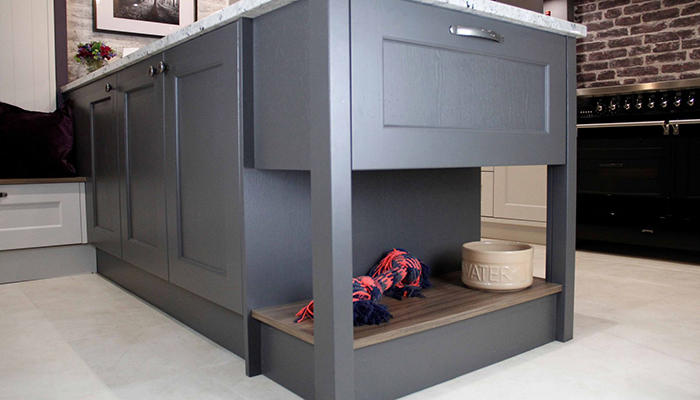 Keeping a space clutter-free can be a challenge in most busy homes, but with pet paraphernalia an issue as well, well-planned storage is a must. The Nagoya unit from Schmidt features a compartment for the bed, a cubbyhole for biscuits, two drawers and a cupboard for tidying away accessories. "We were asked to make a dedicated pet zone for this family's cat and they were thrilled with the result," says David Roy, country manager for Schmidt UK.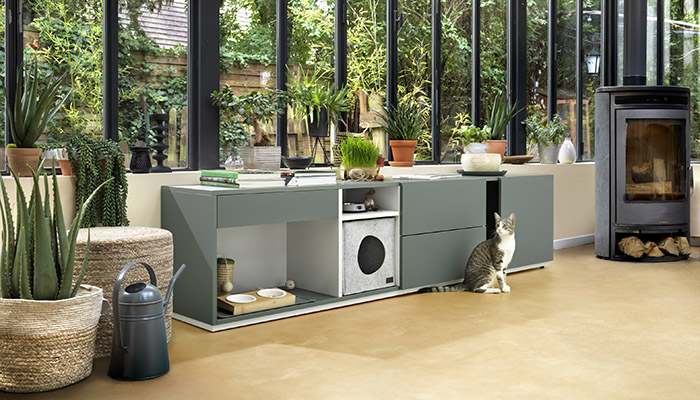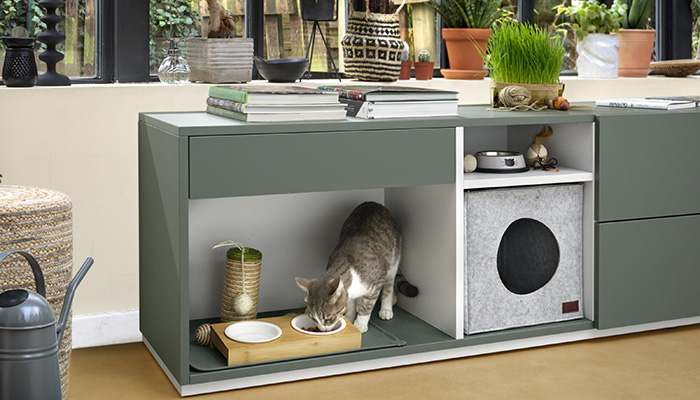 Bespoke kitchen maker Humphrey Munson has long been incorporating pet requirements into their kitchen designs, but noticed the trend gathering pace to such an extent that they decided to diversify. The brand now offers a range of handmade luxury dog beds all made to order at its workshops in Essex.