Why settle for one when you can have two? That's the question increasingly being asked by bathroom designers when it comes to basins. "While many people manage with one basin between all occupants, a double basin can be the perfect excuse to be indulgent and add a touch of luxury," says Ash Chilver, sales director at HiB.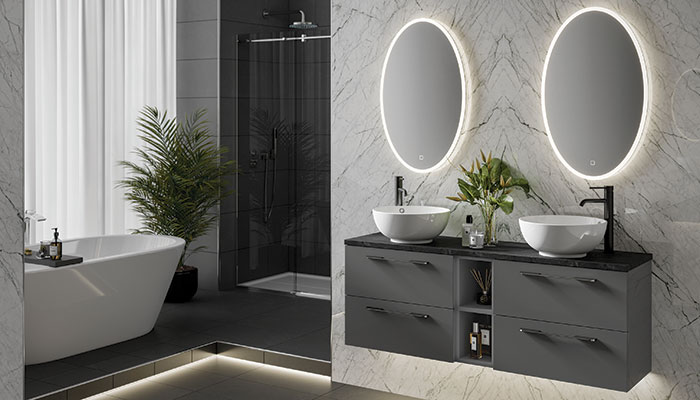 Inspired by boutique hotels, double basins and twin vanity units are both beautiful and functional, so it's no surprise that they are winning over consumers. "We have continued to see increased demand for double basins over recent years," says Helen Clark, head of marketing at Utopia Bathrooms. While contemporary styles are certainly in vogue, classically designed twin vanity units have a loyal fan base too. "Traditionally-styled furniture ranges are extremely popular in a double basin configuration," Clark adds.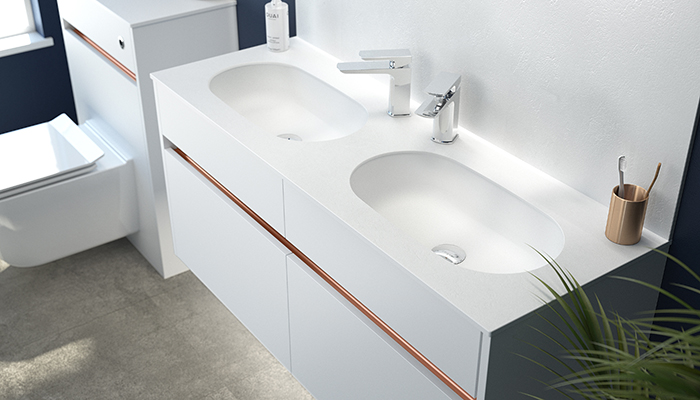 Teamed with mirrors and lighting, twin basins will create a real focal point in larger bathrooms.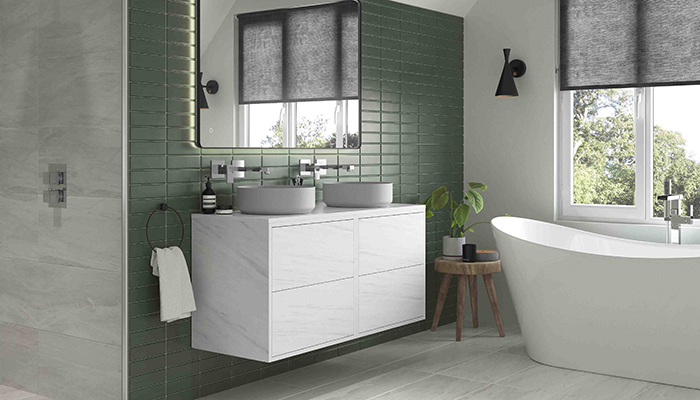 However, a smaller space doesn't necessarily mean they need to be ruled out and there are plenty of elegant slimmer designs.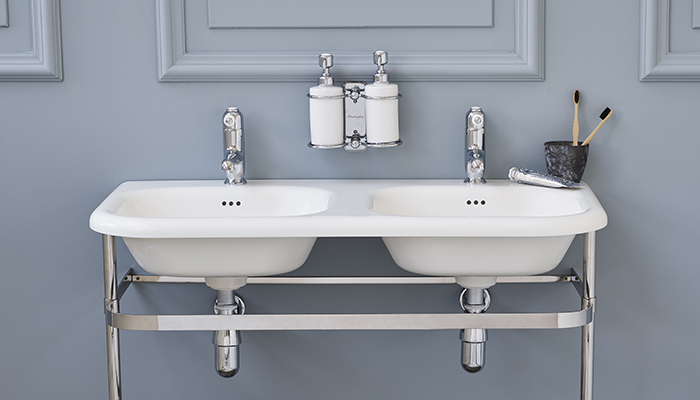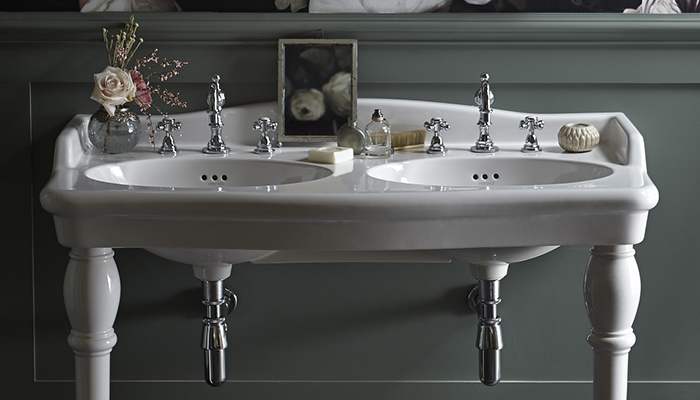 Indeed, 'his and hers' basins and vanity units can be a natural choice for en suites, which are often used by two people, notes Yousef Mansuri, head of design at C.P. Hart. "It is of great importance to consider this from the beginning," he advises fellow designers. "From a practical point of view, if a couple get ready at the same time in the morning, they may require separate basin or vanity areas."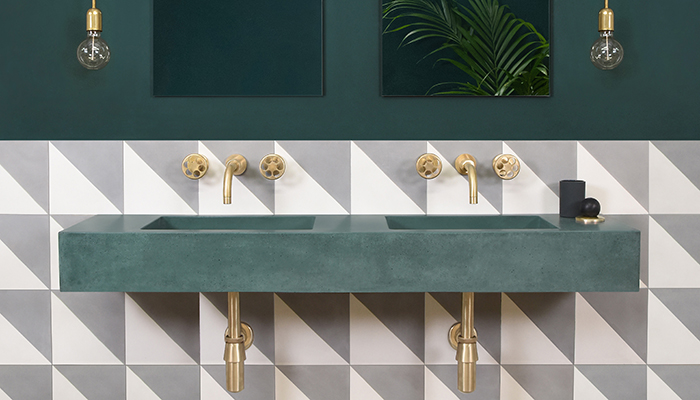 But it's not just bathrooms and en suites where double basins are making their mark. According to VitrA's marketing manager Margaret Talbot, they are popping up in bedrooms now too. "Double vanity units are being specified for use in bedrooms as a dedicated personal grooming space, somewhere separate to the rest of the household. Combined with innovative storage solutions and beautiful LED lighting on mirrors and inside furniture, double vanity units can make the morning grooming time a pleasure, whether in the bathroom, dressing room or en suite."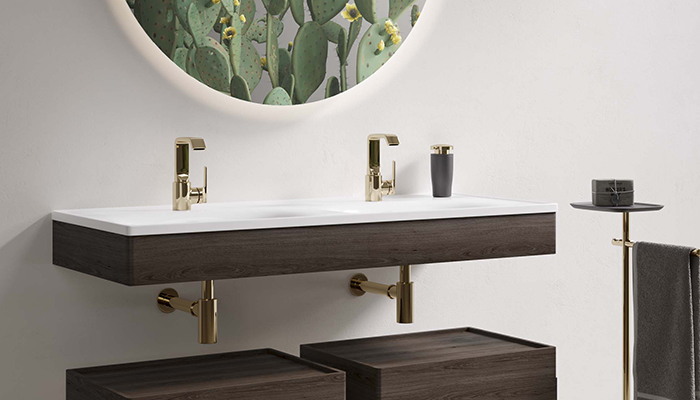 And introducing some statement brassware and striking decor can often add the perfect finishing touch to a super-luxe space.