Keely Greenhalgh, National Sales Manager for Mermaid Panels, talks business, bathroom surfaces and its new collection of Elite bathroom panels.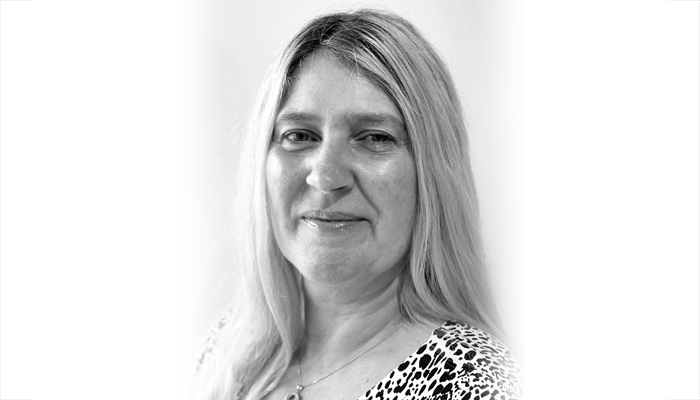 Q: How has the surfaces market been in 2021?
A: Following on from an extended period at home and further disposable income, home renovation projects are thriving. As a result, we've seen an increase in the growth of bathroom panels as a category within the surfaces market amongst retailers, installers, and consumers. 2021 also saw us rebrand Mermaid and launch a new and improved website for both our trade partners and consumer customers. We've invested in a solution that we feel really makes all the difference to the customer journey and supports our partners. Whether you are a retailer, installer, designer or consumer, the improved site will now provide you with specialised benefits and an abundance of inspiration.
Q: What's on Mermaid's agenda for 2022?
A: We're gearing up for another busy year with an exciting new launch which has just landed with retailers this month. We have introduced 28 new decors to our Mermaid Elite collection which includes textured stone effects, wood-style looks and marble-inspired designs, as well as seven new tile-inspired panel designs that give the impression of aligning like tiles but with no specialist fitting or grout required.
Q: Tell us more about the new range. What sets it apart from other panels and surfaces on the market?
A: Mermaid Panels' Elite range has already established itself as a popular surface solution with more than 500 retailers showcasing the range. Now with 28 new additions, the Elite range will become the brand's most advanced collection yet, with more variety and unique benefits than ever before. Its patented technology means you can achieve a completely seamless, premium look and finish without the premium price tag. The panels have a 100% waterproof core and use a tongue and groove system which forms a completely watertight, seamless join whilst artistic post-formed edges not only add a unique design detail, but remove the need for trims or grouting too. The panels can be fixed directly onto existing surfaces including plaster board and tiling which speeds up efficiency and installation. With no grout, mould and mildew is kept at bay which is an excellent benefit for time-poor, house-proud consumers.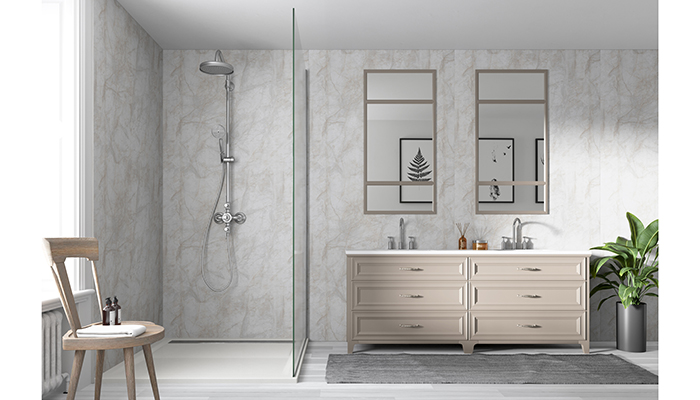 Q: What surface trends should retailers be aware of as we enter a new year of home improvement projects and bathroom renovations?
A: 2022 will see stone and wood effect decors trending as consumers look to natural materials to create a spa-like serenity within the bathroom. Personal wellness has been an enormous focus over the last year and this is now also filtering down to our homes and décor. As a result, we're seeing consumers wanting to dedicate more space within their bathroom for a luxury shower area that puts the focus on wellness and relaxation. As a result, expect to see textured, natural looking panels used on a larger scale throughout the bathroom and not simply within the splash zone.
Q: How is Mermaid working with and supporting retailers?
A: As a business we're focusing on ensuring our product is of a high quality and easy to install. With an ongoing labour shortage, it's important for our product to be usable by all trades and not restricted to just specialist fitters. In addition to wanting to be part of industry-wide support to overcome the installer shortages, we believe there should also be a focus on creating products that more fitters can install. Since our rebranding, we have also enhanced our level of service to retailers. We now offer access to more digital support and assets, a new retailer finder tool on our website, as well as new wall hung displays – whether that's to help retailers optimise space in their showroom, or provide suitable displays for those now operating on a more mobile basis.