Masterclass Kitchens brand manager Cassie Jones reveals how COVID has influenced consumer purchasing behaviour, and talks us through the key trends likely to gain momentum in kitchen design next year.
"The biggest impact that we have seen on trends and sales from COVID-19 is the shift from customers moving from 'top-up' shops, where they would visit a supermarket many times throughout a week, to ordering or buying groceries in bulk with one big shop. While one larger shop is more convenient for them, the problem arises for storage of products and where to put all the items, when cupboards are already full.
"Add to this the trend for eliminating or reducing wall cabinets in a kitchen design, and the result is that customers really do have to maximise the storage potential within their room and become savvy with their space.
"As a result, we have seen an increase in sales of our pantry systems and corner larder solutions in Classic kitchen designs, along with an increase of extra-wide drawers and pull-out larders in Modern kitchen designs.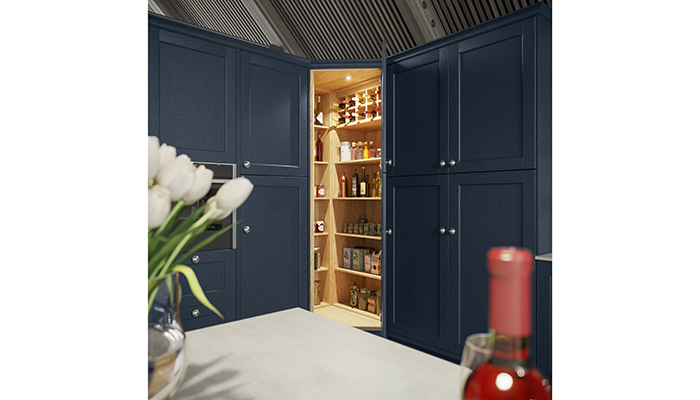 "Home deliveries of groceries are on the rise, which means that storage is now essential to create harmony in the finished kitchen design. A 21st-century take on wicker and vegetable baskets, crate drawers offer practical, pantry-style storage that boasts an extra 60% cubic space than a corresponding drawer. We think it's possible to bring beautiful kitchen furniture from the inside to the outside of the design with our Crate Drawers.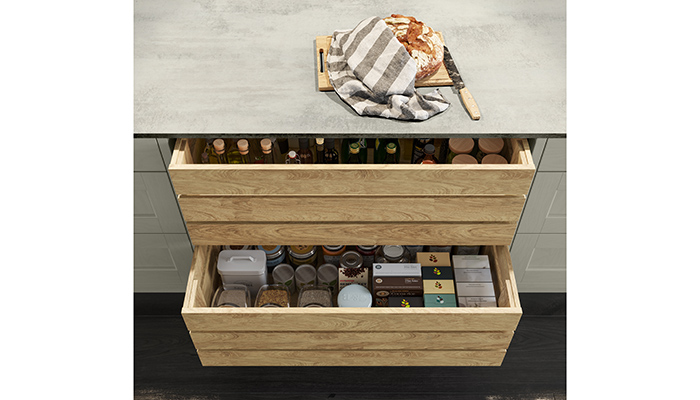 "Entertaining within the home has become even more popular than ever, and we foresee a rise in dinner parties being hosted with extra space being allocated within the kitchen area for exactly this task. Wine drawers are an elegant solution for storing and displaying wine bottles. Available in Portland Oak and Tuscan Walnut finishes to match the drawers and cabinetry, they're perfect for incorporating display storage for a prized wine collection to create a relaxed and informal look.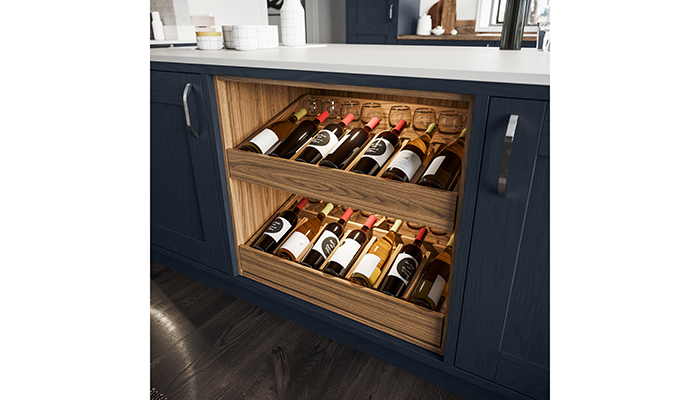 "Another trend is the use of tactile and realistic-looking textures and finishes within the kitchen design. Earth tones, such as dark browns, warm neutrals, greens and blues create an alluring backdrop for lifelike finishes.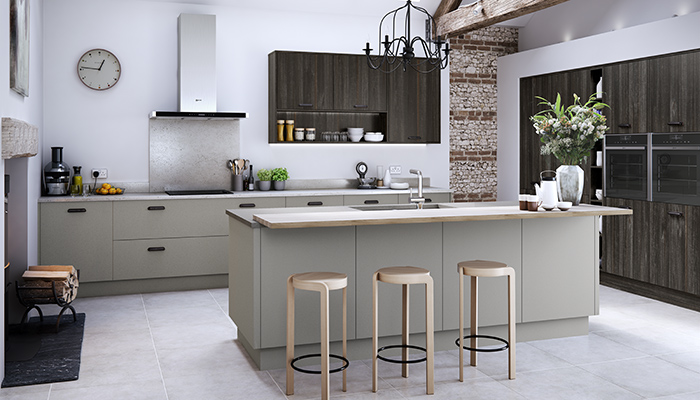 "Natural finishes bring character into a room space and allow customers to keep to a neutral theme. Realistic surfaces can be complemented with interior accessories such as bar stools, flooring and open beams.
"We believe that mixing and matching in kitchen design is not exclusive to just colour. Combining stones, woods and neutral colours can add another level to the design.
"Storage potential has been increased by up to 30% with our new cabinet design, and as a result, by choosing a Masterclass Kitchen, a customer can benefit from greater space before they add storage features into their design.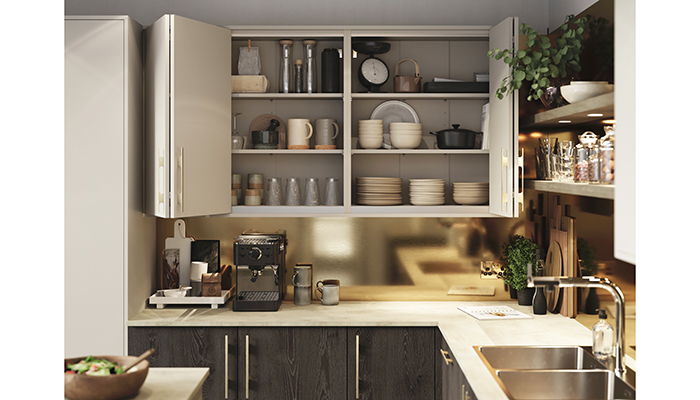 "For the consumer, the importance of recycling waste is ever present, and with the need for more than one bin in a household, integrated waste solutions are now rising in popularity. Ensuring there is a designated area and capacity for household waste, will allow more usable floor space to be freed up in the kitchen. Boasting an impressively large storage capacity, our VelaBin can easily store recycling, food, and general waste, and even has the benefit of extra storage inside the cabinet for waste bags and cleaning products."