Truly striking interior design needs to stand the test of time, particularly when it comes to the bathroom. We typically refurbish our bathrooms less often than other areas of the house, which makes them an interesting space to carry out novel design choices. When doing this, homeowners need to balance longevity with current trends – but this can prove tricky as trends are transient. So to create an aspirational space, it's important to pick classic and timeless products that are also versatile. This is exactly what Ideal Standard had in mind when designing its new Atelier Collections, having looked to past and present trends for inspiration.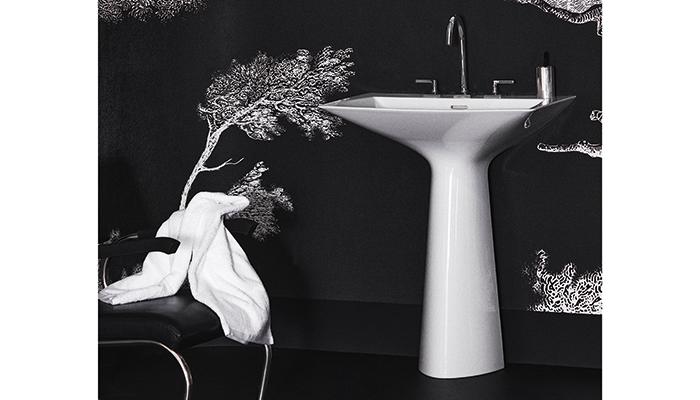 The flagship product in the Atelier Collections is the Tipo-Z basin, which has been elegantly sculpted into a graceful and impactful piece. Design-led products, like Tipo-Z and the wider portfolio under the Atelier Collections, are a great way for consumers to add an element of luxury to their space. They open up new avenues and possibilities, allowing customers to combine stunning aesthetics, without compromising on functionality or durability. The simplicity, quality and overall style of the design DNA also ensures that, like the original products that inspired the range, they too will remain timeless in design.
Perfect as a focal point, Tipo-Z makes a statement. The single-piece basin can work in harmony with others from the Atelier Collections. This means the design style can be built on with other fixtures and fittings within the bathroom, offering homeowners the flexibility to customise their space while still achieving a cohesive look and feel.
Available in both striking black and smooth white, Tipo-Z can be perfectly complemented by the Joy Neo tap range. The cylindrical tap echoes the smooth lines found in Tipo-Z and is available in Chrome, Silver Storm, Brushed Gold and Magnetic Grey.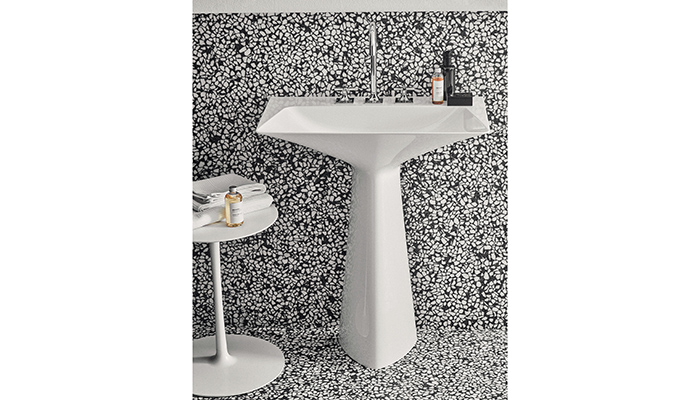 Form, quality and design are all key components of the Atelier Collections and achieving the perfect balance between them is central to Tipo-Z. To achieve this, the Atelier Collections have been created in partnership with renowned Italian design studio Palomba Serafini Associati (PS+A) and co-founder of PS+A Roberto Palomba, who is also Ideal Standard's Chief Designer Officer. Collaboratively, PS+A and Ideal Standardlooked to icons of the past, taking inspiration from Ideal Standard's rich history to reimagine Gio Ponti's timeless Zeta basin from 1954, to create Tipo-Z.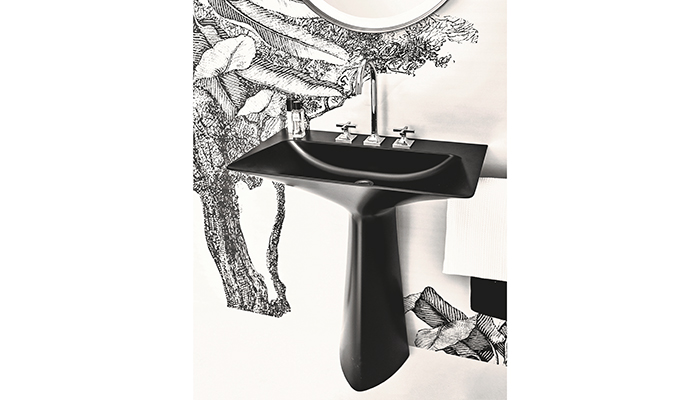 Building upon Gio Ponti's 1954 design, Ideal Standard and PS+A have used cutting-edge technology to cast Tipo-Z as a single piece of ceramic, with no gap between basin and pedestal. Creating a complete, singular form would not have been technically feasible in 1954, with the original Zeta basin formed from two distinct halves. Technology has further enabled Ideal Standard to use new materials and methods used to design a durable, lightweight, ultra-thin basin while maintaining beautiful aesthetics and functionality.
Tipo-Z offers an eye-catching and elegant focal point for any bathroom giving customers the opportunity to showcase their striking design choices in their homes.
To find out more about Tipo-Z and Ideal Standard's Atelier Collections, click here.