So what's it like being a Kütchenhaus franchisee? Ronnie Adjei, owner and kitchen designer at Kütchenhaus in Croydon, gives us the view from the inside, and shows us around his brand-new showroom.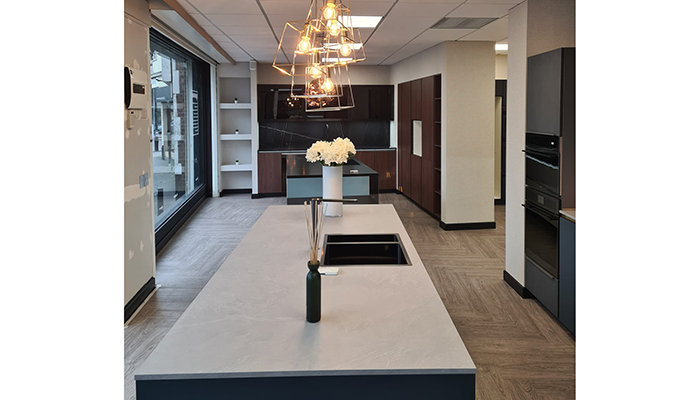 Q: Why did you choose this location for your new showroom?
A: I live in Croydon and know the area well. It is a very busy area in south London and I was fortunate enough to find premises in a prime location next to a roundabout which has a high traffic flow.
Q: How long did the build process take?
A: As the unit was unoccupied there were fewer challenges than you may expect. A lot of aesthetics had to be done from flooring to painting so that it was prepared for the installation of the kitchens. In total it took around three to four weeks to get the showroom prepped and just over two weeks to get the kitchen displays installed – this was done by a team sent from Germany.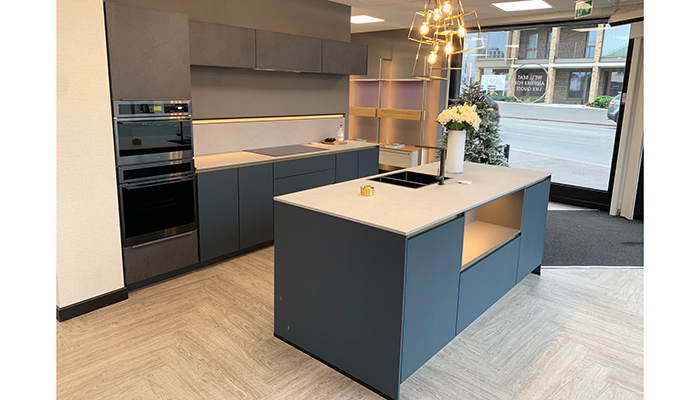 Q: How many displays are there?
A: I have six beautiful kitchen displays, a utility display, a bathroom display and a home office display. I will be looking to add a home living area to the showroom soon. This will show off the details of what we offer in all areas of the home to complement our kitchens
Q: Are there any working displays?
A: I have a full working kitchen, where we can demo the hob, oven, fridge, wine cooler and coffee machine, which is fantastic. Hopefully this will inspire our customers to come in and actually see a live display, proving to them that this is the showroom they want to buy from.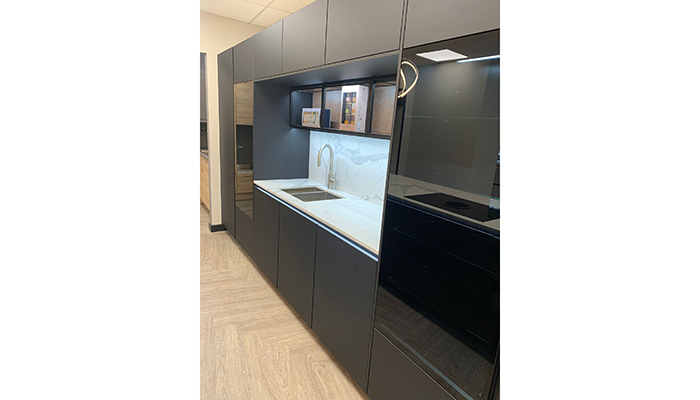 Q: How are you planning to maximise engagement with potential customers?
A: We were fortunate to have an initial cooking demo from Bora and we plan to do more with various other suppliers. I also want to work with local businesses so we can support each other, and I will look at how I can support the local community and charities.
Q: Is there anything different about this showroom compared to others?
A: I believe we offer a homely feel when you walk into our showroom, which many others don't. As well as our stunning kitchens there is no pressure from us to sell to customers or the need to force them to have a quick browse. We want to create a nice experience from entering the showroom to leaving, regardless of whether they purchase or not as I want to forge long-lasting relationships – after all, it is their dream to have the kitchen they want.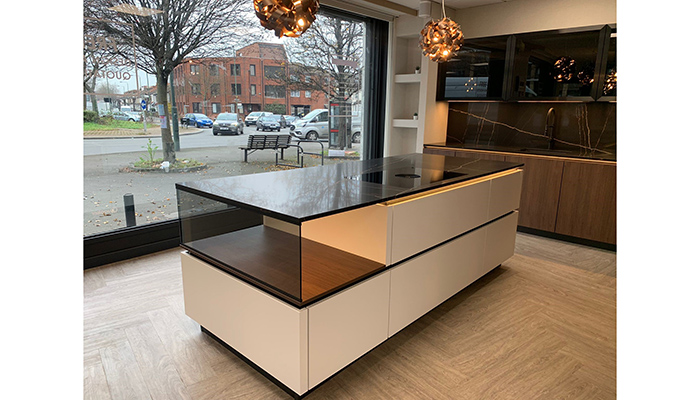 Q: Tell us what it's like to be a Kütchenhaus franchisee.
A: From my experience, being part of Kütchenhaus has been great. I have been made to feel so welcome, it's like being part of a big family since first meeting Kam (sales and operations manager). Everything that has been explained to me right up to opening the doors, has been seamless. When there have been challenges, I get directed to the right people so that the problem can be resolved. I have been taken to Germany to see new products and will visit head office, which is in Rochdale, in the near future. I have also had support on technical training, which is a massive help, even though I am from the kitchen industry.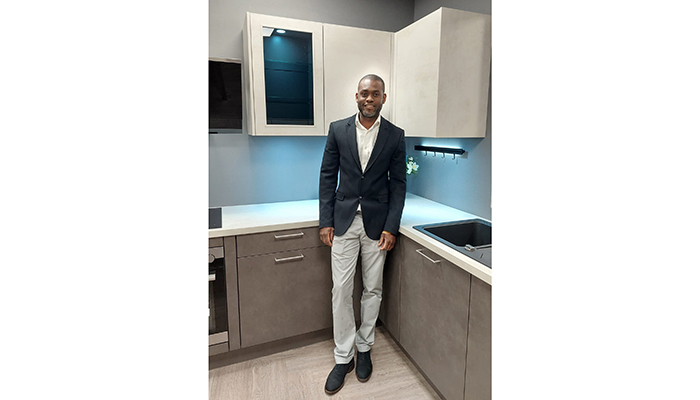 Q: In your view, what sets Kütchenhaus apart?
A: First and foremost, they are growing – it's a great time to be a part of something that feels like it is going to be huge. For me the support has been great, far better than I could have imagined and as mentioned earlier, it provides a family feel. The displays I have in the showroom are also second to none. Overall, I believe what sets Kütchenhaus apart is the passion and knowledge from everyone within the business, which will help all franchisees succeed.