We talk to Verona's marketing manager, Jayne Adamson, to hear how the brand can help retailers become a one-stop-shop for their customers, and why they are looking forward to exhibiting at KBB Birmingham for the first time.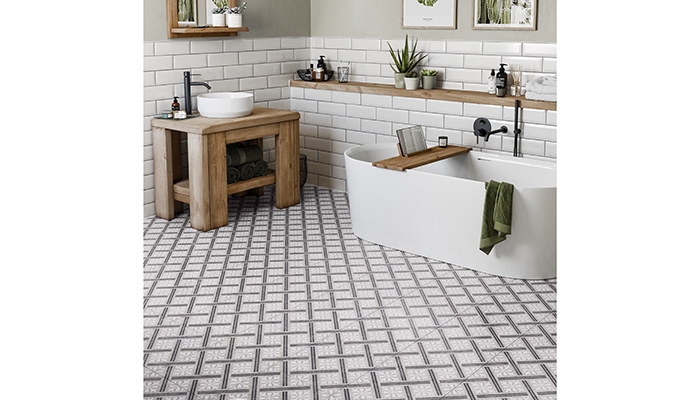 Q: There have been a lot of developments at Verona lately – tell us about what's been happening.
A: We have expanded in many areas of the business over the past few months. Most recently, we've made the move to a new office in Thorpe Park, Leeds. We needed to upgrade our office space to accommodate for growth within the team, but also so we can improve COVID-safe practice when more people return to work. Early last year we also moved to a new warehouse over in Thorne, Doncaster as we outgrew our old distribution centre. The new facility covers over 250,000sq ft, providing plenty of additional space for our huge range of products and giving us room to add in a new showroom to hold customer meetings, outline the rich history of the Verona brand and showcase the latest trends and product inspiration. With the warehouse move, we generated a whole raft of new full time jobs and a lot of the existing staff chose to stay with us despite the relocation.
A few months back we expanded on our flooring range as this is a huge potential growth area for us. We dipped our toe in the flooring market back in 2020 when we introduced a few ClickLux luxury vinyl designs and from this we realised there was a lot of possibility for us to expand into the sector, as there is a real appetite for new solutions and trend-led designs. With this, we brought on board an expert dedicated flooring team to focus our strategy and better support sales of the collection.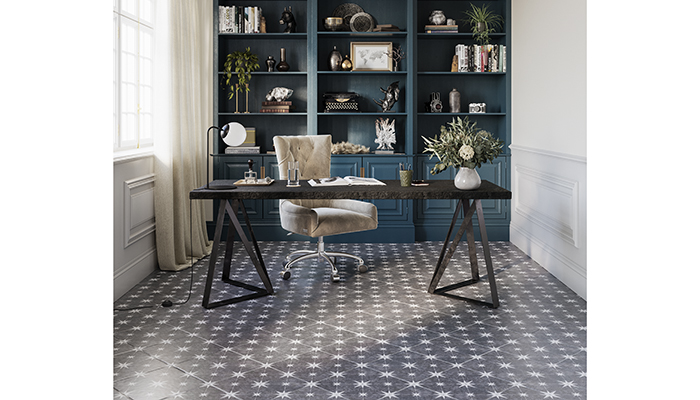 Q: Overall, how has business has been faring over the past two years?
A: Things are going very well. We are still growing and luckily the pandemic hasn't been too damaging for us, mainly due to consumer demand for home improvement products. There have been some challenges around shipping but we made the decision early on in the pandemic to increase the stock holding at our distribution centre, so for the most part this hasn't been a huge issue.
Q: What support does Verona offer kitchen and bathroom retailers when it comes to service and providing selling tools?
A: We pride ourselves on excellent customer support, and our friendly and knowledgeable team always go above and beyond to deliver for our customers and ensure they are happy with our service. We have lots of tools available to support sales. Each year we produce a new 'product bible' which acts as a reference for retailers considering what new products to buy. We have dedicated display stands for many of our ranges, including display boards with lifestyle images to inspire customers. We also have a trade portal on our website, where retailers can place orders, check stock 24/7 and download many of the marketing materials we develop, specifically with them in mind.
Q: Why have you decided to exhibit at KBB Birmingham and what will you be highlighting to visitors at the show?
A: We know that tiles and flooring are a large part of a homeowner's consideration when they are taking on a room renovation, and many customers prefer to use one retailer for everything to save time and make the whole process more straightforward. With independent retailers being known for offering great service and expert advice, it makes sense for them to stock a range of tiles, flooring and accessories to help their customer's projects run as smoothly as possible. Naturally, exhibiting at KBB is a great way for us to reach these retailers with our ranges and show them the huge portfolio of options we can provide. On stand we will be showcasing all of our ranges alongside their dedicated merchandising concepts, as well as launching a few new designs.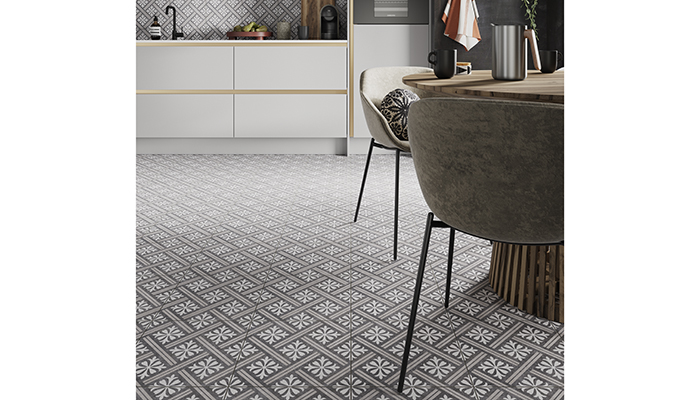 Q: Tell us about the latest launches – what do they offer kitchen and bathroom designers?
A: We will be unveiling two new additions to our popular Patterned Tiles collection on stand. Vincent features a unique star design, and Mondrian taps into heritage pattern. Available in three shades of cool grey, dark charcoal and inky navy blue, these tiles have been launched following the success of the Patterned Tiles collection. Both tiles have been designed in-house at Verona to meet the needs of British homeowners who are looking for new and exciting ways to incorporate colour and pattern in their home. We also want to take this opportunity to introduce retailers to our flooring collection. Market reports show that laminate, luxury vinyl and composite tiles are seeing strong growth across the board, from entry-level refurbs, to more premium projects and commercial developments. We want to help retailers to be a part of this movement.