When Jacqueline Mercer – aka Instagram influencer @tinyandthehouse – enlisted the help of Adrian Bergman, design manager at British Standard by Plain English, to bring to life her ideas for her new kitchen, they blended colours and materials for a bright, warm feel.
Q: What type of property is it?
A: A traditional London Edwardian house.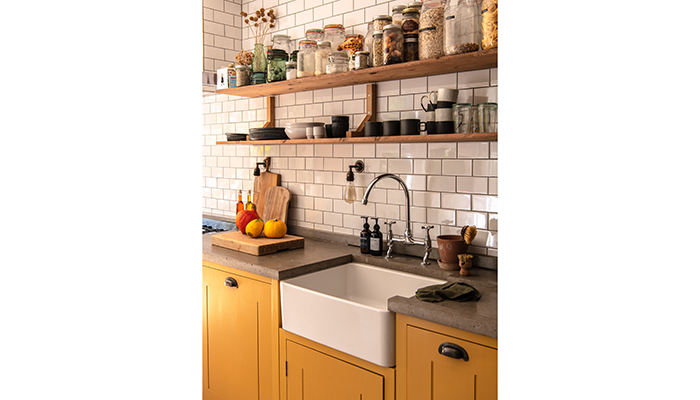 Q: What was the brief from the client for this project?
A: The owner wanted the kitchen to tick quite a few boxes – to be timeless but interesting, but above all she wanted it to be a practical space that could evolve with busy family life.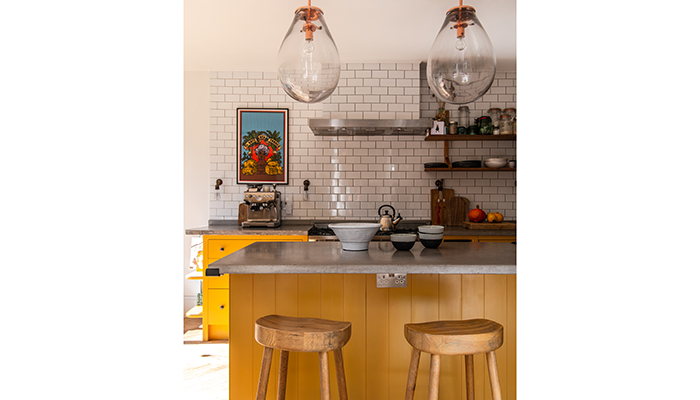 Q: How did you go about meeting the brief? Were there any particular challenges that you faced?
A: The kitchen space wasn't overly large so we needed to think carefully about fitting in as much storage space as possible. To overcome this, we incorporated two larder cupboards – one to house unsightly utilities like the boiler, washing machine and microwave and another to store food.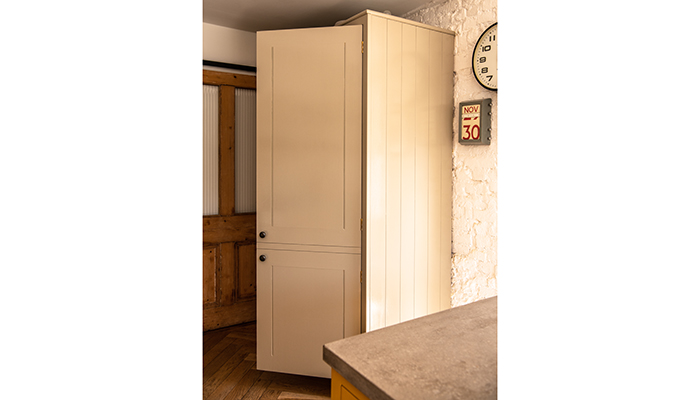 Q: What type of cabinetry did you choose and what made it the perfect choice?
A: This is a British Standard by Plain English kitchen. The cupboards arrived primed and can be painted in any colour. This blank canvas allows our clients to be creative and put their own stamp on the design. This was perfect for the client as she knew that in time she could update the space if she wished. In fact she recently re-painted the kitchen, updating it from a deep inky blue to the bold and cheerful yellow. This adds personality to a space and an instant uplift. She said she feels like she had a new kitchen all over again!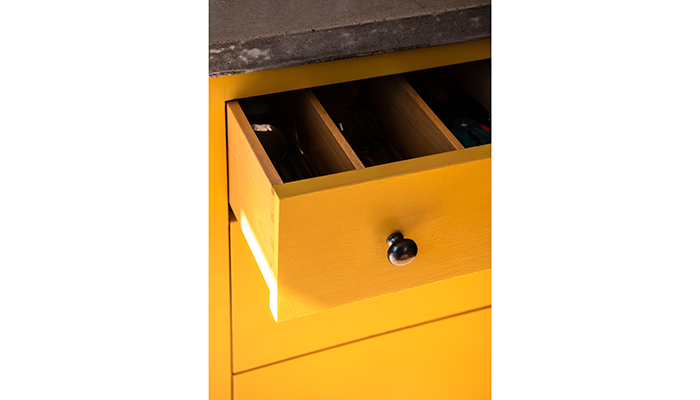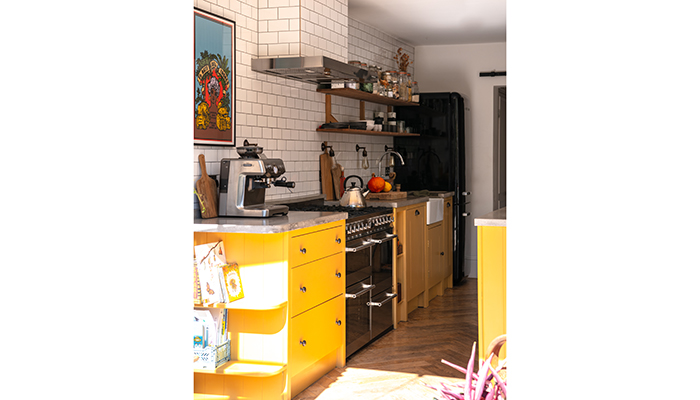 Q: What would your advice be to a designer who is just setting out on a similar project?
A: As it is a family kitchen it is important to think about how the space will be used and make the most of the space – ensuring that it can function well with busy family life, whilst also injecting personality and character.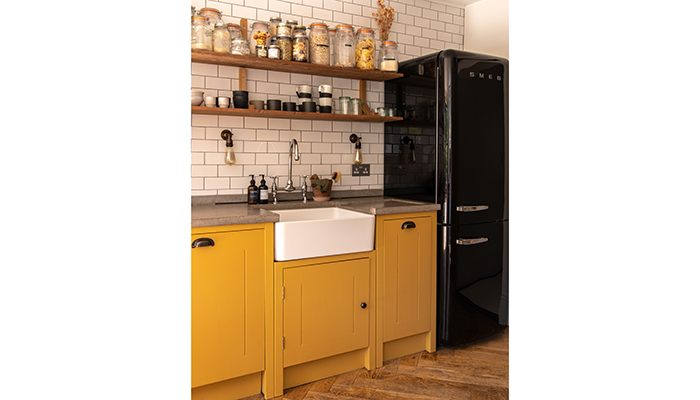 Q: What is your favourite part of the finished project?
A: My favourite part of this project has to be the combination of materials used – the polished concrete worktop is balanced beautifully with the reclaimed floor and bold yellow paint colour, when you walk into the room it's incredibly uplifting and joyous.
Q: What is the client's favourite part of the project?
A: The client's favourite part of the kitchen is the larder space, it provides a subtle statement whilst being incredibly practical. She also loves the large butler sink that allows for plenty of space for flowers and flower arranging.