Abode managing director Matthew Pitt talks to Amelia Thorpe about the power of potential, from the hot tap sector, a more streamlined offer and moving into new markets.
"Steaming hot water taps are one of the fastest growing sectors in the kitchen market," says Matthew Pitt, MD of tap and sink specialist Abode. "The research we've done suggests that they are on a similar trajectory to dishwashers back in the 70s and 80s. In those days, not everyone had a dishwasher, but as homes were refurbished and new houses were built, dishwashers became increasingly commonplace – and that's what's happening with steaming hot water taps now."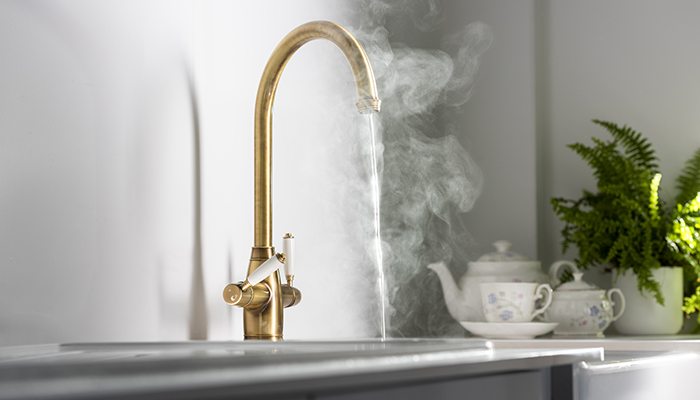 "Abode is coming at this market as a tap company, so our intention is to offer a steaming water upgrade on a wide range of different styles and that differentiates us from specialist steaming water companies who tend to just focus on one look," continues Pitt, who points, as an example, to the newly launched Pronteau ProTrad hot water tap with its traditional styling. He also notes that Abode hot taps have WRAS approval, since they dispense water at 98°C rather than 100°C, which gives Abode access to the contract sector.
"We are trying to find a position in the broader marketplace so that these very high prices for steaming water taps become a thing of the past," he says. Abode entry point prices are around £600 for the Prothia, a slimline product with a thumb slider for safety, and at the top end is Profile, which sits on a 4L boiler with more features and digital control, and retails for around £1,400-£1,500.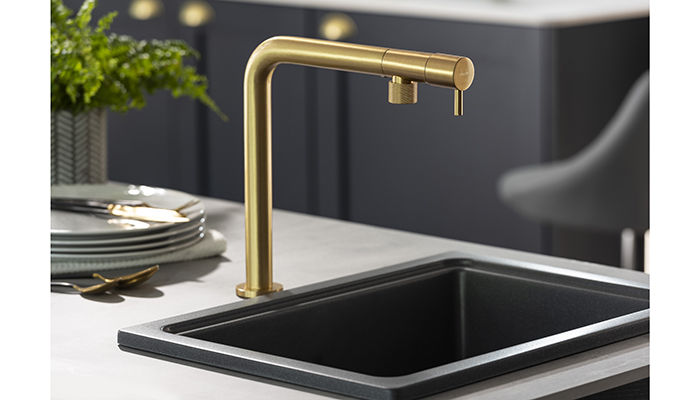 We can expect, he says, "aggressive new product development in the area of steaming hot water" from Abode through 2022. "We will be unveiling new developments, broadening out our range and adding different types of tap with a boiling water feature," he says.
Pitt, 57, who took over as MD in March 2020, after 10 years as operations director, says that "despite all the challenges [of the pandemic], we've managed to grow the business". 2020 turnover was around £16million, and the 2021 number will show "double digit growth" when the figures are released after the year end in March. "We've got our eyes on the specifier sector, because that's an area we haven't been particularly active in." This initiative is being led by the WRAS approvals, targeted marketing and the new opening of displays in sister company Johnson Tiles' Material Lab, just off Oxford Street, geared to architects and specifiers.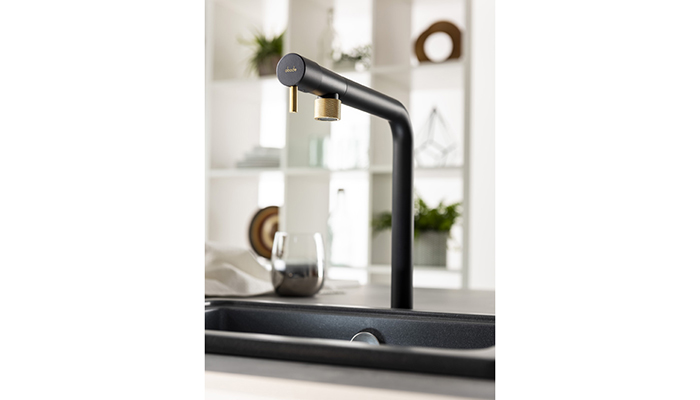 During 2021, Abode "changed tack a little on kitchen and bathroom retailers" by introducing its Approved Partner scheme and splitting its offer into sub-brands: Distinctly Abode with its top end products aimed at the bricks and mortar sector and not available to DIY and internet retailers, and Abode, which is more widely distributed. Investment in a studio at its Barnsley HQ allows for more photography and video content. "We're seeing more and more of the pre-sales process happening online," he explains.
Abode has been part of the Norcros group since 2016, and counts Vado and Merlyn amongst its sister brands. "Having Norcros as a parent has given us significant strength through the pandemic," continues Pitt. "The strength of our balance sheet and financial resilience has allowed us to build a depth of inventory that is the envy of some." He says that they will start to look internationally for medium to long term development, and the group's presence in Asia ensures that now "almost 100%" of its supply chain is SMETA (Sedex Members Ethical Trade Audit) approved.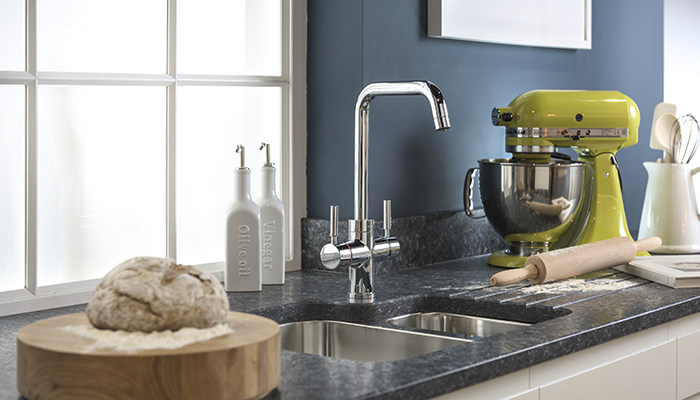 "We shall continue to grow in 2022 and are cautiously optimistic – we are aware that there are still a lot of pressures coming from raw material and energy costs – and the whole industry will have to cope with that," he says. "But we will see double digit growth again, helped by our sub-branding approach, because we are now able to offer each sector a range of appropriate products."